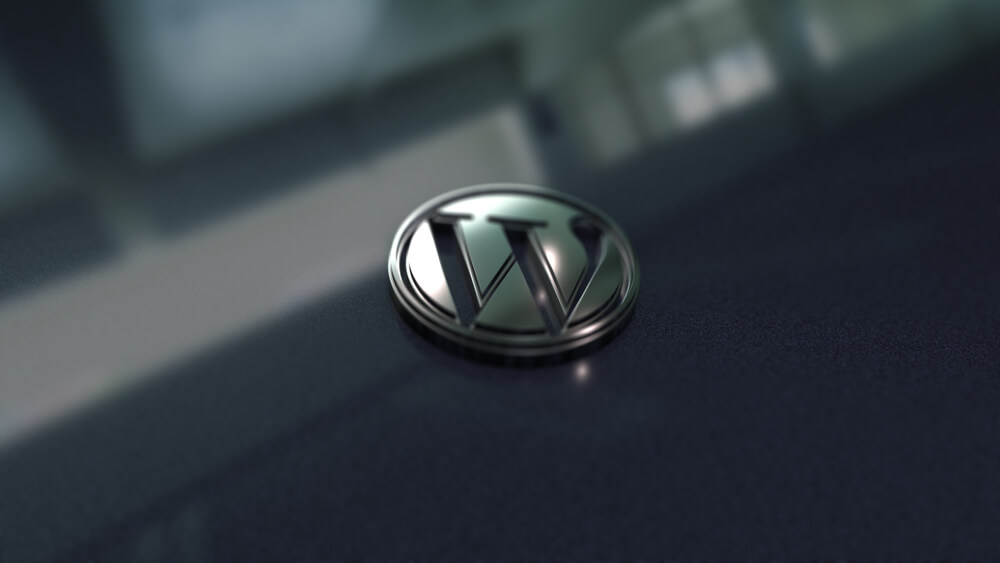 Do you have a multilingual website in Wordpress and would like to have it localized with minimal effort?
One of the simpler solutions is to have the WPML plugin installed for WordPress. Not only will you have access to .xliff exports, but you will also be able to manage all translations through this one plugin.
How does it work?
Below is the basic information on what the WPML plugin is, how it works, how to connect with your translation agency, as well as how much it will cost.

What Is WPML?

Simply put, WPML is a plugin, which means that is has to be installed on your WordPress platform and it makes your WordPress page run multiple languages.

The basic plugin is available for 40 languages, but you can add your own variants if you need them, simply by using their language editor (like Spanish for Mexico and Portuguese for Portugal).
---
Related content: 15 Languages for Translation That You Should Know About
---

It lets you create content in WordPress and translate it inside the plugin or integrate with your translation agency's system to easily send content for translation with just a couple of clicks, but more about that later.

The WPML plugin also provides you with a basic translation tool, meaning that it divides the content into chunks of text and allows translators to write their target text in a bilingual view directly in WPML.

It also lets you keep track of all the delivered translations, the progress of the translations, which files were already sent for translation, and which ones are still to be sent.

By installing the WPM plugin, you get access to the whole Suite of Plugins, such as WPML Multilingual CMS, Media Translation, String Translation, Translation Management, Translation Analytics, WPML XLIFF, Sticky Links and CMS Navigation. Each of these plugins has its own unique abilities.

Multilingual CMS
This is the core plugin, which is always required, as it enables the page to be multilingual and translated.
Media Translation
It is an interesting plugin, allowing you to adapt the graphics for each translated language separately. That means that you can upload graphics for each language separately and have only those graphics display in your localized site. You can either import the localized images and replace them, or translate the text from images directly in Media Translations.

String Translation
You will actually have to download this plugin additionally from the Download section. It enables you to translate texts that are not in posts, pages, and taxonomy, such as a website's tagline, general texts in admin screens, widget titles, and many other.

Translation Management
Translation Management helps you to manage translations, create translator accounts and assign translations as well as translate all the content within WordPress site.

Translation Analytic
This plugin allows you to get reports on the current status of your site's translation.
WPML XLIFF
WPML XLIFF lets you export standard .xliff files to send to freelance translators and translation companies.

Sticky Links
It prevents links between pages and posts from breaking, even if pages are moved and renamed. You have a variety of options that let you determine which strings this plugin will handle.

CMS Navigation
CMS Navigation adds navigation elements to help you navigate when building the site.

All of those add-ons are available in the economic version of WPML plugin.

How to Set Up WPML?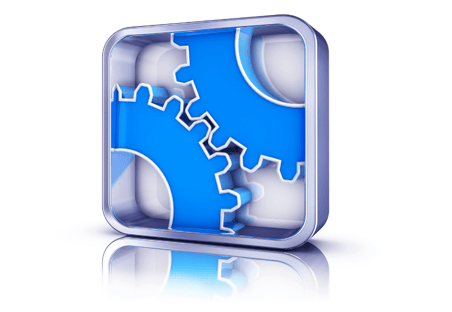 The setup is really simple and requires minimal work and just a few minutes.

When first installing the WPML connector, you will be guided through the process by the simple step by step installation guide.

First you need to purchase and install the WPML plugin for your WordPress site. Then log into your WPML.org account and go to Downloads section. Download the main WPML components: WPML core plugin, String Translation, Translation Management, and Media Translation. You will receive a ZIP file for each one of the components.

Once you have all the zip archives, do not unzip them and log into your WordPress site as the admin. Go to the Plugins page and click Add New. On the Add Plugins page click Upload Plugin, select the ZIP files that you downloaded and click Install Now.

If that doesn't work, unzip the archives (for each unzipped archive you will get a directory). Upload the unzipped directories into your site's /wp-content/plugins directory.

Now, you need to go to the Plugins page once again and enable the plugins that you have just added to your WordPress page.

The next step is adding languages to your core site to make it multilingual.
---
Related content: How to Boost the Translation Into Multiple Languages at Once
---
You will be instructed by a simple WPML setup guide when doing that for the first time as well. Below are the instructions on how to do this in case the setup guide is not showing.

To set up languages for your multilingual WordPress site go to WPML -> Languages. You will be asked to select the language of the existing content – meaning the core language of the page.
In the next page you will be asked to select the languages of the page, and to select those that you want to have translated. You don't have to be certain about what languages you want the page translated into. You can always go back to the menu and add or remove any languages.

In case you need to add a language variant that doesn't exist in the set list, you can go to the Edit Languages menu and add a needed language.

WPML lets you choose how to organize content in different languages and lets you choose between:
Different languages in separate directories – like for example wpml.org/pl/ for Polish;
A different domain per language – sub-domains like pl.example.com or completely different domains like tłumaczenie.pl;
The language name added as a parameter – like wpml.org?lang=pl for Polish.
However, for the above to work, your site's permalink structure needs to be different than the default one. For more information on this matter, you can always refer to the official WPML site.

The next step is to select the language selector for your page.

You can select between several options:
a drop-down languages list,
a list of languages for the site's footer,
a language selector in the menu.
Each of the selections has their own settings with which you can fully and independently control what it includes and how it looks. It lets you choose the position of the selector, style, which options to include in the selector (flag, native language name, language name in the current language, and current language), colors, background, boarder, current language font color.
You can also change the order in which the languages are displayed in the selector. As you can see, it is easy to set it up in a way that suits your website's style.
---
Related content: 10 Best Practices in Website Localization
---

You can even view the live preview of updates after making any changes.

You can also add a language selector to your theme by using one of these hooks:
wpml_add_language_selector – for a drop-down language selector,
wpml_footer_language_selector – for horizontal language selector.
The last step is to register your WPML plugin if you wish to receive automatic updates for the newest versions of the plugin.

There are several ways you can translate your content in WordPress using WPML plugins.

1. Manual Translation Using WPML
You can translate the content using the standard WordPress editor.
To add a language variant, click the Plus (+) icon next to the post/blog/page name under the correct language. All the languages that you have chosen in the Language section will be available there. You can choose to translate into all, or just some of the languages.
Each page opens separately and lets you create the translated page in the same way that you created the original content.

2. Translation Using WPML's Translation Management
You can assign translators to certain translations (they can have any type of user account – even subscriber).
Alternatively, if the translators are using CAT (Computer-Assisted Translation) tools, they can receive the .xliff files (as mentioned above, the WPML plugin allows you to export XLIFF files) to upload them into their CAT tool of choice.

3. Automatically Translate Using WPML
WPML can be connected to your language provider's CAT tool, so that all content added to the translation basket and sent for translation will be sent to the translation agency automatically, to be processed and then sent back to the WordPress page via this connection.

If you have any trouble installing the WPML plugin in your WordPress site you can always ask support to do it for you. Should you want to connect to an external CAT tool, support should be informed as well, and they will set up everything on the WordPress site.
The CAT tool setup will be done by your translation agency. All they need is just a small amount of easily obtainable information from the WPML Plugin options.

How Do You Connect to the CAT Tool?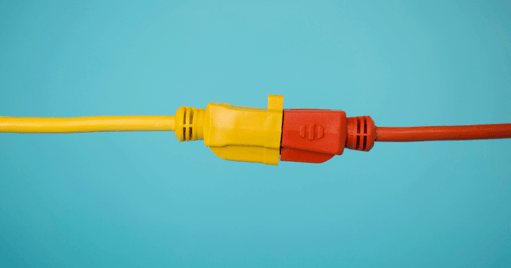 To explain it easily, we will use the example of the MemoQ CAT tool. It also applies to other CAT tools.

To connect WPML with your translation provider's MemoQ, first you need to have the Connection Key and Connection URL. Those can be provided by your translation provider.
Once you have that information, you can start setting up the connection.

Now you have to enable and authenticate the MemoQ connection. Log into your WordPress site and go to WPML->Translation Management admin page, and click on the Translation Services tab. Go to I'm looking for translation management systems and click the link.
Find MemoQ from the list and click the Activate button.

Once the service is activated, click the Authenticate button. You will be asked to insert the Connection Key and Connection URL that you received before.

After inserting the details, click Submit. After a moment, the MemoQ service will be shown as an authenticated service.

The setup on your translation company's end will be completed by them. All they need is the Root URL and the list of languages that you want the site to be translated into as well as the core language.

It is also important to mention what variants are required, since they have different language codes in MemoQ and it may cause problems in automation if the languages do not match.

How Does It Work?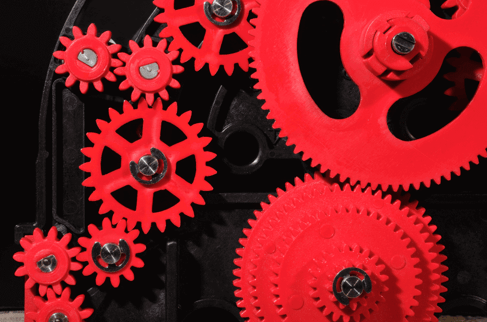 Now that WordPress and MemoQ are connected, all you need to do is choose the content to be translated and send it over. No need to prepare exports and then import them back.

Go to the Translation Management module in your WordPress site's WPML section. Select the pages you want to translate by clicking the checkboxes in the first column in the section on the right.
Next, select the target languages by checking the dots in the sections Translate and click the Add selected content to translation basket button.

Once all the pages are added to the translation basket, go to the Translation basket tab in the Translation Management section (it will be blinking after the items are added).
Here, you will be able to see all the pages that were added for translation with the languages for translation.
You can check all the sites added for translation, make sure that no pages were added by mistake, and change the batch name (so that you can easily locate it later on). This name will also be used when automatically creating the task in the CAT tool, which means you will be able to communicate with your language provider using that name.
When everything is checked and you've decided on the Batch name, simply click the Send all items for translation button to send everything to MemoQ.
If the content is correctly sent to MemoQ, you will see the confirmation message in WordPress.

You will be able to see all the translation batches sent for translation in the Translation Jobs tab in the Translation Management section under WPML plugin.

Depending on the individual process with your translation provider, you can have them inform you that the translation was completed and sent back to your CMS, or alternatively you will receive the message from MemoQ stating that the translation is completed.
---
Related content: How to Measure the Quality of Translation
---
Go to the Translation Jobs tab and click the Synchronize status button. Depending on your configuration, translations either will be delivered automatically, or they can be fetched manually from your WordPress admin panel.

Check your configuration settings by opening WPML->Translation Management, and clicking on the Multilingual Content Setup tab. Go to the Translation Pickup section and choose one of the available options:
Translation Service will deliver translations automatically using XML-RPC – meaning that the translations will be delivered to your website after you click the Synchronize status button;


The site will fetch translations manually – meaning that the translations can be downloaded manually from the Translations Dashboard by using the Check status button and get translations at the bottom of the page after clicking on Synchronize status.
After the translations are received, the status of the Translation Jobs will be changed to Completed.
How Much Does It Cost to Connect With WPML?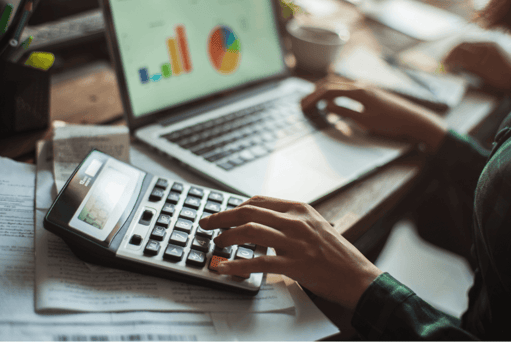 Depending on your needs, you can choose from the 3 plans:

- Multilingual blog - $29 (an annual renewal cost of $21). Allows for 1 page to be registered and limited access to options from other plans. It will give you the most basic access to components.

- Multilingual CMS - $79 (an annual renewal cost of $59). Allows for 3 pages to be registered and access to all features.

- Multilingual Agency - $159 (an annual renewal cost of $119). Allows you to register an unlimited number of pages and access to all features.

For more pricing information, visit the WPML.org page.


---
Related content: How Much Does Website Translation Cost?
---
Connect With WPML for a Smooth and Cost-effective Website Translation
The WPML plugin is probably the best option to work with for multilingual WordPress sites. It provides a lot of useful add-ons and a direct translation editor, as well as management for all your translations.
Support is available in numerous time zones and native languages helping you solve any potential problems.

It lets your content be managed by your translation agency automatically through a CAT tool connection, so no more files are sent back and forth. The setup is easy and can be done solely by support and your language provider, meaning another problem is taken off your shoulders.

The 3 available plans let you choose the right option for your needs.


---
Recommended articles:
Want a Successful Multilingual Website? Ask These Questions
Why Website and Software Testing Is More Important Than You Think
Website Localization Into Multiple Languages at Once: Pros and Cons