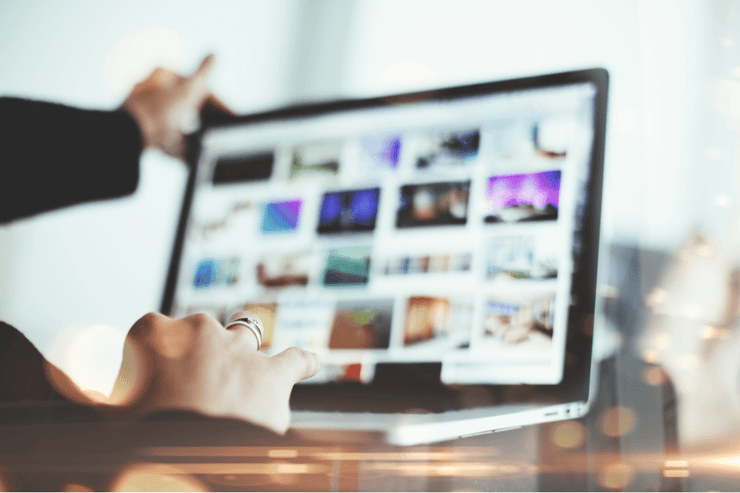 Does your website have localized images?
Businesses and companies looking to create a multilingual website expect that all of the text in their domains will need to be localized.
For many, however, it may come as a surprise how much work must also go into image localization and making sure all the website graphics are also properly translated, not just for entirely new languages, but also for different cultures.

After 15 years (and counting!) of working with various companies, we at ATL have delivered a lot of demanding multilingual websites. Different clients understandably have varied expectations when it comes to the task.
The bottom line is simple: creating a multilingual website is much like any other translation project — it's not just about localizing text, but localizing the user experience.
That of course extends to images and other graphical elements.

Why Website Localization?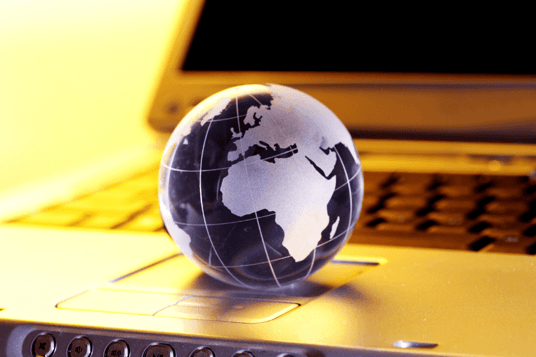 While not every business has a website, the larger a company grows, the more complex its digital presence becomes.
For small businesses in the US, for example, only a little over 60% have websites. Naturally, business expenses and priorities revolve around processes central to the core of the business itself, and often, websites aren't critical.
---
Related content: Are You Making These 4 Mistakes in Your Business Growth?
---

For larger, more mature companies however, it's difficult — even detrimental —to not have a digital footprint. For a lot of modern companies, the "digital first" strategy is helping them reach more customers and experience a better rate of growth than they would if digital channels were only an extension of their operations.

By "digital first" we mean that the focus is on sales, advertising, marketing, and lead generation through digital channels like pay-per-click ads, social media and networking platforms like LinkedIn. The infrastructure that supports these business processes behind the scenes is also digital through Software-as-a-Service.
Think customer relationship management and lead generation through platforms like Salesforce and Insightly, marketing through HubSpot and Marketo, project management through Trello or Asana, corporate communications over Slack or Zoom, and even accounting via something like Freshbooks or Zoho Books.
---
Related content: 50+ Translation Integrations That You Should Know About
---


With nearly everything being faster, more accurate, more automated — just overall better — through software or some other digital counterpart, and with a lot of marketing and sales processes either starting with or being centralized around a website, lots of businesses also require multilingual sites when they expand into new markets.

However, the easy way out is disastrous for your bottom-line, i.e. using machine translation like those offered by Google or other web browsers. Google themselves admit that machine translated websites are detrimental to your search engine optimization (SEO) efforts, and that this feature serves to fill a language gap where there are no other options.
---
Related content: Translation Agencies vs. Google Translate Plugin: An Honest Comparison
---

First off, if you're experiencing a demand for multilingual websites, then your company is at a stage of growth where investing in a professional translation service partner is the only proper way to do so.

What Goes Into Image Localization?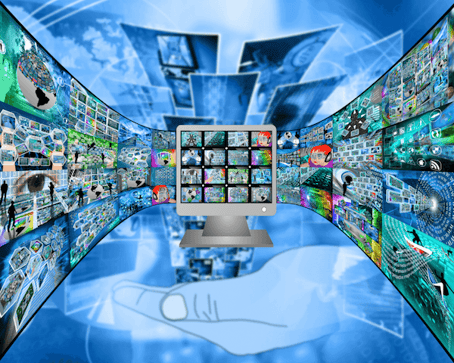 It's a simple question that can be answered with another question: what graphics are in your websites and related digital assets, and what graphics will you need later on?

Much like software localization, website localization can become an ongoing process, since as a modern company with a mature digital footprint, your website is not static.
It may grow with a blog section where each new post will need translation, or a resource area of portfolio items or case studies sent to prospective leads. Or simply new pages for emerging markets and/or services, or maybe even new sectors and industries for your business.
---
Related content: 3 Scenarios of How Wrong Your Website Translation Can Go and Why
---

So what goes into image localization? First, every piece of graphic that is already live and every graphic you'll need multilingual versions for in the future.
These graphics include (but are not limited to):
featured images for sliders, blog posts;
photos and images used in articles and webpages;
charts and diagram;
infographics;
screenshots, where applicable, which sometimes also have text or annotations that need to be translated;
iconography, where applicable.
All of these graphical elements across all webpages in your domain, as well as anything related but not part of the website itself, such as PDF reports and white papers, are all included in image localization.
---
Related content: A Guide to an Efficient UI Software Localization Process
---

Furthermore, sometimes the images also have textual elements, as is the case with some screenshots. Optimized images have accompanying meta data such as Alt elements in the HTML, and, of course, filenames, which are not only visible to website visitors, but can help search optimization. Those need to be factored in when localizing also.

Graphics and Image Localization Best Practices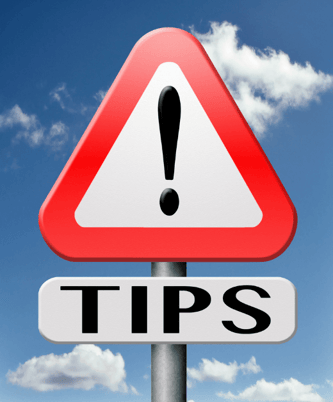 There are, of course, best practices when it comes to localizing visuals like these, most often centered around either making the visual internationally appealing , or when this is not the right approach, ensuring that the localized image is culturally and not just linguistically, acceptable:


avoid hand gestures and symbols, and body parts in general;
be very careful with religious symbols;
take note of animal symbolism, especially for messaging that relies on emotions and connotations;
never use flags to indicate language specificity;
be aware of any inappropriate abbreviations or other similar connotations or denotations that might unintentionally be related to letters or incomplete words in an image.

Some common considerations include stock photos being changed to avoid potential sensitive issues. For example, in the US, to reflect inclusion and diversity, stock photos with multi-ethnic and multiracial people are used as best practice.
---
Related content: 5 Translation Best Practices That Can Boost Your Business Growth
---
These same photos, while not entirely controversial, might not convey a relatable message somewhere in Japan or Korea, where the majority of audiences are East Asian.

Sometimes even user-design graphics need localization, such as iconography. For example, for the longest time, Sony's Playstation controllers had different default controls in Japan compared to the rest of the world because of the connotation of two symbols: "X" and "O."
In Japan, "O" is the symbol for confirmation and "X" is the opposite, so the buttons on which these symbols appear are used for confirming and cancelling actions.
Meanwhile, for the rest of the world, the button's placement meant the other way around, "X" confirms while "O" cancels. With the release of the Playstation 5, Sony is aligning its Japanese market with the rest of the world regarding the functionalities of these buttons.

That example is actually the reverse of what you would need to do should translators and localizers find that your website's user-designed iconography or symbolism need an update. You'll need to culturally conform to the new market's requirement and change those graphical elements accordingly.
---
Related content: How SEO Localization Can Change Your Business
---
One of the safest ways to localize graphics is to, as mentioned earlier, make everything more internationally recognizable. Some tactics include:
using abstracts;
using images of nature, (depending on the region or geography this only needs minor adjustments if the graphic is for more literal use);
using inanimate objects instead of people;
making use of globally recognized professions if you really need to use people;
making use of globally recognized modes of transport, devices, consumer goods, and equipment;
using standardized warning symbols, such as most map and traffic symbols and iconography, as well as scientific and mathematical symbols, where applicable.

Colors can also have a huge but subconscious impact depending on where they are used. In some cultures, yellow is associated with cowardice and uncertainty, while in others it signifies the opposite. These concerns are most urgent for complex images such as charts and infographics, and the layout of reports and white papers.

Improving the Overall Use of Images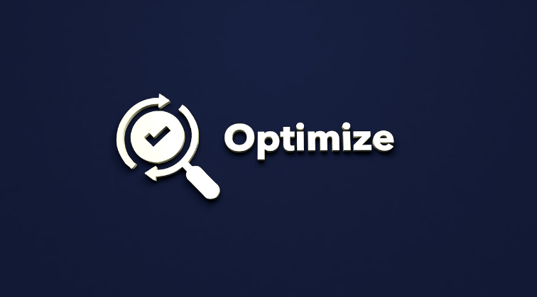 Apparently, using images and graphics in website design and related material can go much deeper than finding a sufficiently neutral stock photo.
During the localization process, it might also be a good idea to improve your strategy on using images and graphics as a whole, and also making any desktop publishing processes involved better and more streamlined for future localization efforts.
---
Related content: 15 Simple Ways to Kill Your Multilingual Website
---

It's simply an excellent opportunity to optimize everything related to localization.

For instance, it's been shown that large-featured images draw attention better than headlines, so when the title of the article is placed above the image, it might be overlooked, because the eye scans from top to bottom.
Since the reader's eye has already been drawn towards the image, their next instinct is to scan what's below it. There are some key options to try when optimizing for image localization:
use text within the featured image and make use of the same layout from then on—this increases your overhead slightly as each new text-laden image needs multilingual versions of both text and image;
simply place the headlines below the featured images to facilitate good layout and user experience;
avoid using large images and adopt some other strategy—this might reduce your overhead in the long run.

Of course, you need to check whether the phenomenon applies to your audience, and how much it disrupts your marketing messaging efforts.

In the same vein, captions accompanying images are read by viewers four times more than the actual body of the article. Here lies an opportunity to communicate more and more efficiently if this is taken into consideration for future localization tasks.

This is also the perfect time to see if your existing material uses imagery and visuals that turn readers off, such as:
irrelevant images,
stock photos,
crowd photos with no added value,
poor quality and pixelated images,
historical images or visuals otherwise processed through some sort of "photo-ageing" filter (unless it suits the purpose of the webpage).
Standardization and Single Source Publishing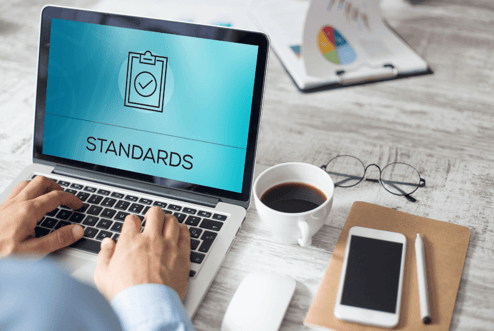 Another aspect of improving the use of images, and the creative and translation processes associated with them, is standardization. If this is your first time launching a multilingual website, then there are no processes and no standards to speak of yet.

Now would be the time to establish these as they play a pivotal role moving forward, much like technical documentation.
---
Related content: 10 Best Practices in Website Localization
---

Some things you can generally standardize include:


the process of image selection or development, as well as the process of localization - often, if you opt for ongoing localization, then the localization happens alongside image selection;


the creation of complex graphics like charts and graphs, as well as infographics - it's almost always better to use responsive HTML5-based charts and graphs over simple images, and you can either expand this to your development team or make use of a third-party solution that can plug into your website CMS, or simply offer an easy-to-use embedded function.


the use of automated tools - a number of automated tools exist that help with image localization, sometimes even free services associated with CMS providers like

WordPress

. It's a good time to find out whether they can help alleviate the manual work that goes into image and website localization.


single-source publishing - if you use a bevy of materials that go through desktop publishing, it's an ideal time to centralize and standardize desktop publishing routes and processes into a single-source publishing mode. Your design teams can work hand-in-hand with localization providers to help with the production of relevant materials as well.
All of these are general considerations and each case is unique, so remember to always communicate with your provider to ensure that the entire process (and any future processes) remain as smooth and efficient as possible.
---
Recommended articles:
A Lack of Translation Integration With Your System: Trouble Alert