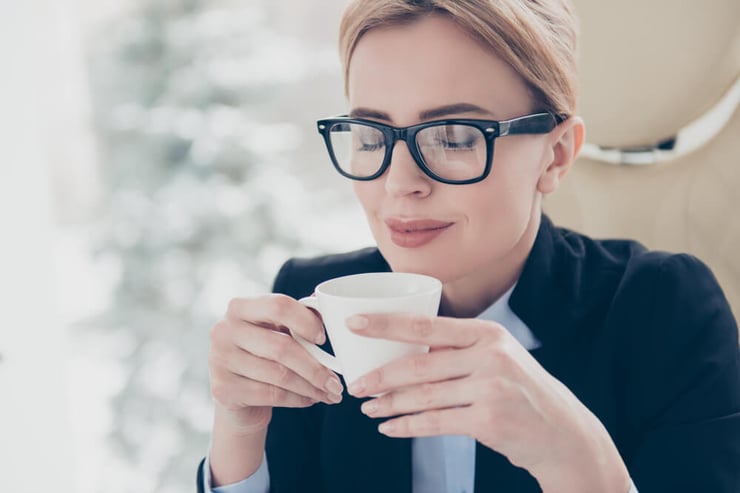 Why should we care that you offer project management? We don't need translation project managers, we can manage on our own.
We've heard such statements multiple times from international clients just before we were about to start collaboration on their content translation. And then, after starting the projects, these questions and statements stopped.
When sipping your morning coffee and planning to grow your business in multi-market, you may wonder the same thing. Before you make a mistake of underestimating the impact of translation project manager on your global success, make sure you know exactly what it is they do.
Adapting your content to the local requirements (cultural, linguistic, religious, etc.) of the markets into which you want to expand your business is not an easy task. It takes knowledge of the processes, translation tools, experience in translation and much more.
This article, based on our long-term experience in handling localization projects for international companies, will list 7 things that a translation project manager handles for you so that you don't have to.
1. You Don't Have to Know Everything About Different Localization Processes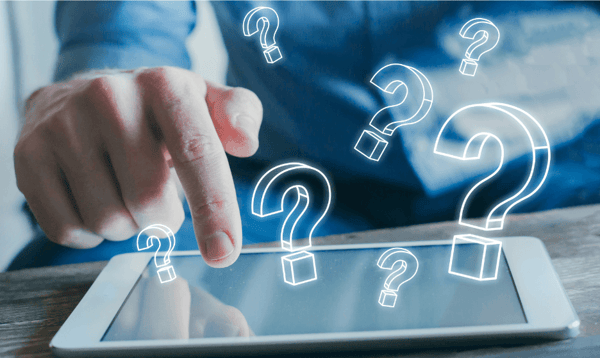 Let's say you need website localization or your marketing content translation.
Would the localization process be the same?
What should be taken into consideration before the project even starts?
Where can you find appropriate linguists with experience in a certain field?
Would

transcreation

be required or not?
These are only examples of things to know. And it's not you who should know them. Your project manager is there to ask, answer and organize all the information to make your content localization process smooth and cost-efficient.
---
Related content: A Guide to Understanding Translation and Localization Terminology
---


2. You Don't Have to Know Which Translation Tool or Solution to Use


Through years of experience, project managers have gained knowledge of the translation tools and processes. They know what is possible, what is not, and what alternatives you have.
---
Related content: Top 10 Translation Tools: A Complete Review
---


They will never tell you that something is impossible. They will tell you the ways that certain things can be done, present you with choices and help you make them. They will, for example tell you that thanks to the CAT (Computer-Assisted Translation) tools and with the use of a feature called Translation Memory, you may be able to save substantial amounts of money on translation.
---
Related content: How to Really Save on Translation and Localization
---
And they are the ones that will be able to talk to you about the solutions that make localization process smooth and fast. They will surely mention integrating your system with their translation software to limit manual steps in the localization process and streamline the whole process to speed it up as much as possible.
.

When you talk to a translation agency about a localization project, ask how their project management team works with tools, integrations and how innovative and eager to learn they are. Make sure to use this information to your benefit.


3. You Don't Have to Manage Translation Resources

Let's say you requested translation into multiple languages at once. Let's say 7 languages: German, Korean, Japanese, Italian, Spanish Mexican, Chinese simplified and French Canadian.
---
Related content: 15 Languages for Translation That You Should Know About
---

For each language you will need 2 linguists as the localization process usually consists of two steps (translation and revision). That means 14 linguists for this project.
14 people you need to:
Talk to, discuss deadlines, plan the work with,
Explain details regarding the translation project,
Teach things when needed,
Supervise the progress of their work,
Resolve potential issues with,
Share the reference materials, glossaries and style guides with to guarantee the consistency throughout the content, regardless of the language,
And more.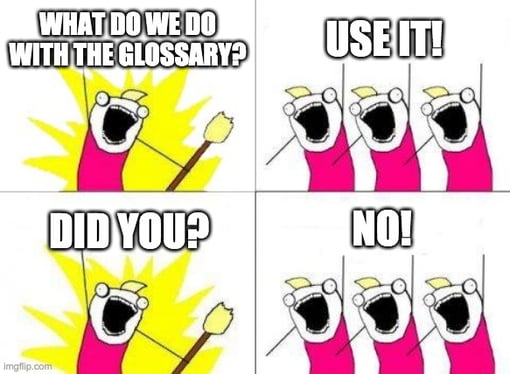 And let's not forget about the time difference! An experienced translation project manager will know how to plan the localization project and handle the resources, regardless of the time difference.
You will not have to worry about linguists from around the globe working on your content and delaying your multilingual website launch or product rollout. Your project manager will ensure you meet your time-to-market.
They know their resources.
They know who lives where so that the time difference is not an issue.
They know who may face technical issues, so they can avoid that if the deadline is too tight.
They know which linguist is an expert in the particular field.
They are aware of the fact that they rely on linguists just as much as the linguists rely on them.
They know how to resolve potentially difficult situations and have tools which help them control the process of localization.
All that seems like a lot of work, effort, and stress. Why not free yourself of all that and focus on your primary tasks and goals?
4. You Don't Have to Worry About the Deadlines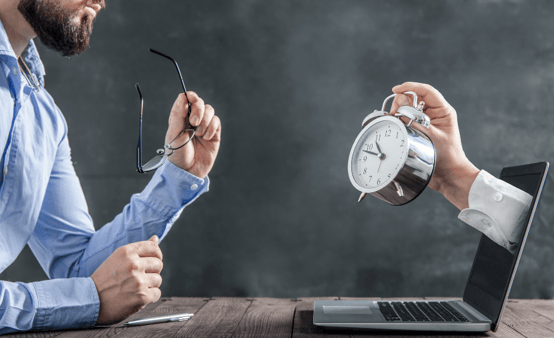 Let's say you have a translation project that will last over several months. Wouldn't it be great if you could just send files to your project manager and stop thinking about it then and there?
No need to take care of it on the daily basis. No need to check the progress. No need to rush anyone in order to get things done. Your project manager takes care of that and keeps you posted about the progress. Weekly/monthly calls? No problem!
Every information that an experienced translation project manager provides is supported by appropriate data. What is more, in this partnership with your translation company and your project manager you will cooperate on a regular basis. They will support you all the way through the localization process. You get stability and security.
---
Related content: How to Reduce the Turnaround Time for Content Translation
---
You give your project manager a deadline, and they will know how to assign work in order to meet it. No need for you to know, for example, that software localization daily productivity is 2,000 words and that for marketing content it is 2,500 words. Your project manager will know that and they will know how to organize the process.
They know if they have linguists in their team who are able to translate up to 5,000 words per day instead of 2,500.
Some linguists prefer to work during the day, some at night. Some do not work on weekends. This is important information to have. It helps with cooperation and managing the process of localization.
Often, additional steps need to be taken in order to meet the deadline.
Let's say the project is in progress, the deadline is drawing near and you realized you forgot about two big files. No need to panic! They've got you. And they will handle it for you as smoothly as possible.
---
Related content: File Formats Vs. Technical Translation Turnaround Time: What's the Catch?
---
Regardless of how tight the deadline may be, your project manager will make sure you get your translated content on time. Without you having to worry about it.
For example, you have an e-mail that needs to be translated from English into Mexican Spanish within a few hours. Seems impossible, right? Translators who work in this language combination usually live in a different time zone than Europe.
However, your project manager will know exactly which linguist to reach, and how to reach them, in order to finalize your project on time.
5. You Don't Have to Deal with a Potential Risk
Let's say you have software localization to be taken care of. Do you know what to pay attention to in order to localize it properly? Or, if you have documentation to translate, do you know how to prepare for it?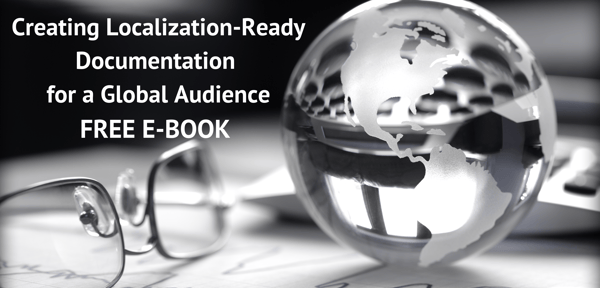 A project manager working in a localization company will know. After having a look at the files, they will know what questions to ask. They will know what risks they may face during the process of completing the project. But most importantly, they will know how to avoid the risks and not allow them to become an issue.
Risk management is an element of every translation project manager's work. They always have a plan B. They know how to deal with a sudden change in content or process and adopt to it.
They will have proper and regular oversight of the process so that they can see when the project deviates from its course and they will react in advance. The earlier the issues are spotted, the earlier they can be eliminated.
Especially in complex long-term translation projects, a project manager's value comes into play.
6. You Don't Have to Worry About the Translation Quality and Consistency
Imagine you have a website that you want to translate into three languages: Chinese, Japanese and German. Or, you decided that your training materials need to be translated into Latvian, Czech and Polish because that is where you operate. And let's say you need to translate your video content into French.
Where do you find the linguists who not only are native speakers of the languages, but are also professional translators in the required language pairs?
How do you know they have qualifications and experience in that field? How do you know they will provide translation by the agreed deadline and in expected quality?
A Project manager has the appropriate tools and knowledge to help them choose linguists suitable for a certain project. What is more, they know their linguists. They know who has knowledge in the field that you require and experience with the type of content that you are sending for translation.
The experience and the knowledge of the tools as well as the resources empowers your project manager to carefully monitor the localization process in order to maintain the quality and consistency throughout your content, regardless of the number of languages that it is translated into.
---
Related content: How to Measure the Quality of Translation
---
Even if, due to unforeseen circumstances, a project manager is absent, there is another dedicated PM who covers for that colleague. This means that you are never left alone with an anonymous person handling your content translation.
Furthermore, whenever possible, there is also a dedicated team of linguists to each client. They know the project, they know your requirements, they know your instructions, your feedback and are able to implement them quickly and easily.
That is important regardless of whether it's website localization, marketing translation, software localization, or video translation. Consistency matters in every type of content.
Some clients have specific instructions. Often, they want certain terms to be localized in a certain way. A dedicated team of linguists will know that and make sure the consistency is kept throughout the content.
---
Related content: 5 Ways You Impact Your Translation Company's Work [Tips & Tricks]
---
Project managers ensure the time and resources to deliver the translation on time, as well as QA checks throughout the whole localization process. After every step (translation, revision, review, and more) a QA is required.
But how can you be sure that every linguist ran a QA? This is what you have your project manager for. They have their ways of making sure QA checks were carried out, starting with the history of changes within a CAT tool and ending with documents all linguists are obligated to deliver.
7. You Don't Have to Worry About Overspending on Translation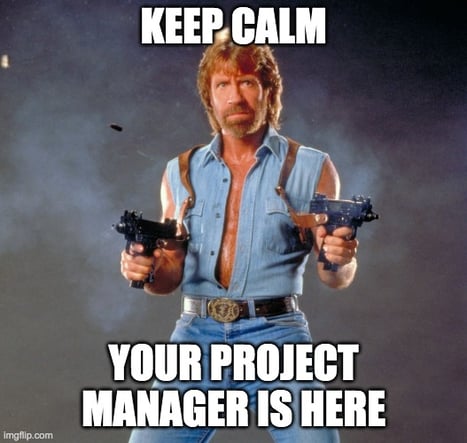 A project manager will save you a lot of time and money. While they prepare the files for translation, find suitable linguists, set deadlines, forward the instructions, and keep an eye on the progress of the localization process, you will be able to focus on your primary duties.
As for the money, the use of CAT tools will create substantial financial savings which you will see almost immediately after you start your adventure with a localization company.
Working with a translation company that has experienced and skilled project managers in their team, is a guarantee for you that you will not spend more than you should on translation. Transparent localization companies share their know-how and advice to help their clients save as much as possible.
---
Related content: 5 Ways That Translation Companies Cause You to Overspend
---
The tools help to build your Translation Memory (a database containing all your past, present and future translations) which in the immediate future will enable you reduce the costs of your content translation. The more content you send for translation, the bigger the savings. Sounds good, right?
Do You Need a Translation Project Manager?
It often seems that translation project managers are in fact underestimated. They are the people who make sure your plans are working. They get your content translated within the agreed timeframe, allowing you launch your multilingual website, introduce your software in different languages, or roll out your product in multi-market on time and ahead of your competition.
They can see into the future and they know what to do when things are not going as expected, which helps them control the potential risks and delays. They know how to handle multiple teams. They are the people who help you succeed without you having to worry about the localization process.
Without them your localization needs would be exposed to chaos, risk and poor quality. They not only deliver your localized content. They help you win over global markets in a fast and cost-efficient manner.
---
Recommended articles:
5 Reasons Brands Reject Translation Companies That Could Be Right for Them
7 Tips to Avoid Wasting Your Translation Budget