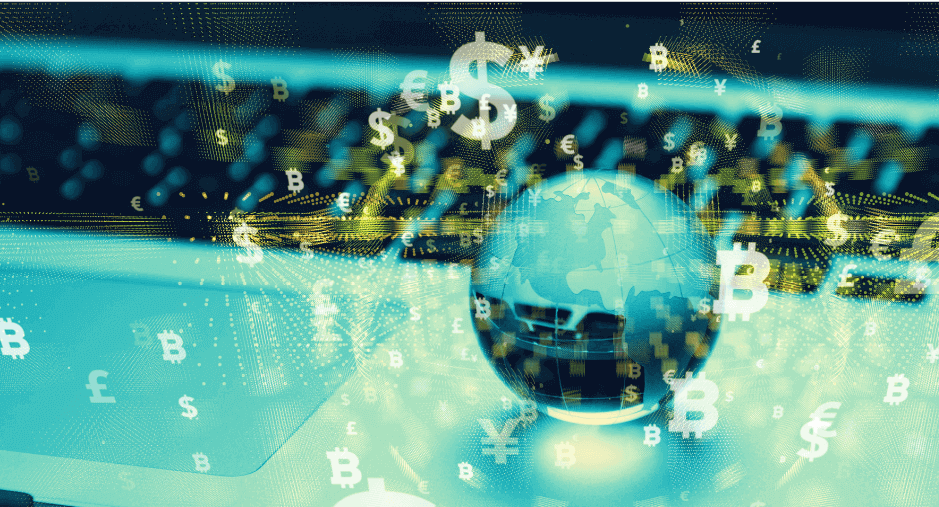 According to the DAXX Fintech trends 2019 report, the fintech, or financial technology industry, has evolved a lot over the past few years. It most certainly is a positive disrupter in the heavily regulated financial services and banking industry. And then comes March 2020.
Using technology to make financial services cheaper, faster, easier to use and more accessible allows customers to manage their financial transactions however they see fit.
Whether it's online and mobile banking platforms, peer-lending platforms, payment apps, mobile payments, robo-advisors, blockchain technology, or any other financial technology, they have one thing in common, apart from making customers' lives easier: They are not bound by borders.
Thanks to financial technology solutions people have access to tools wherever they are. But do they need them in the dynamic situation we're experiencing now? The honest answer is: it depends. It depends what fintech organization we are talking about. However, if you do need to find a common denominator for all, it's growth-readiness. On an international scale. Every crisis ends one day, and actually it happens before you know it. But then it's too late, so now it's the time to decide what kind of organization you are when it comes to opening up the worldwide market for your product. When the dust settles, you won't be a leader, just one of the whole crowd of followers. So, which one are you? This is obvious.
What's the rush? It simply creates a need for localization services to be considered by financial technology companies that plan to go global. Here's why:
Law and Order
Financial technology, just as any other financial sector, is a heavily regulated one. Compliance with local laws and regulations is crucial for finance companies that plan to expand their business into new markets.
This is where the professional fintech localization provider comes in. With their knowledge and understanding of the local rules and laws, they provide thorough insight, guidance and help create locally relevant products that address the local market's needs and comply with the region's regulations.
Standing Out
Fintech providers are on the hunt for new and robust solutions which will help them stand out, according to the DAXX report. This not only means addressing blockchain technology, AI, leveraging cryptocurrency or utilizing mobile banking but it also means introducing the tools, apps and solutions in the given region's language.
When your company provides customers with an up-to-date, access-ready account in the preferred language, this not only enhances customer experience.
This makes your brand stand out as one that, in the heavily regulated, complicated and sensitive world of financial services, has managed to gain the customers' trust. Overcoming language barriers and cultural differences is critical for building the consumers' trust in a newly introduced financial technology company and for keeping the trust intact.
An Experience to Remember
You need to know that your money is in good hands, right? So does every single consumer around the world. They need to know that their money and their interests are well taken care of.
This is reflected in the fintech companies' attention to details, including high quality, accurate translation, localization that reflects a full understanding of the regional regulations and a design that accommodates the local culture, regulations and linguistic differences. This all adds up to a strong customer service which, in result, ends up being a customer experience desired by all.
Keeping up With the Changes
Fintech companies must consider using the expertise of financial technology localization providers, who not only know and understand the given language but are up-to-date with the ever-changing laws in a specific market. Regulations tend to change to reflect the evolving world of business and technology. Having fintech localization partners that are up-to-date with these changes means them having the company's back in the very sensitive aspects of going global with its business.
The same goes for foreign exchange rates. This one can be a trap if a company does not have the right localization agency at their side. Fintech localization not only needs but requires keeping up with the changing foreign exchange rates to avoid any possible fails in the local markets right at the start of the expansion.
In the fintech industry, security and privacy aspects are extremely relevant. When it comes to localizing financial technology solutions, the localization company has to have regulations, sophisticated processes and an innovative approach that protects the privacy and security at all stages of the localization process. One breach can cause a massive loss in consumers' trust.
Familiarity with various local markets, financial technology experience and expertise in the linguistic and cultural aspects of a given region should be the indication of which partner to choose for the fintech localization project. And it's all with your customers' best interest in mind, of course.
With all this in mind, complicated as it might seem, it's not. As long as you have the right financial technology localization services at your side. Do you?