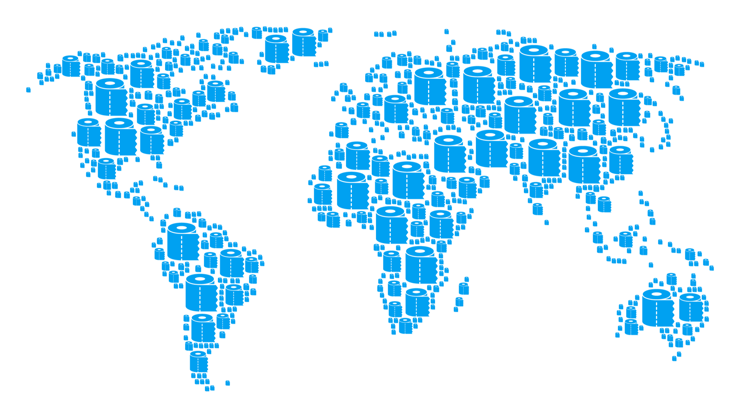 Translation is a lot like toilet paper – this is a very popular expression brought to life by Renato Beninatto, one of the great influencers in the localization industry. And he was right.

Over the years of working with our international clients, we've come to the conclusion that since the time when he said that, the comparison has gained a new meaning.

So why is translation a lot like toilet paper?

1. Translation Goes Unnoticed
People tend to only see the importance of translation when it's lacking. When you read a product information in your native language, you don't acknowledge the translation.
When you lack toilet paper, it may become a serious problem. The same goes for translation. If your business expands internationally, and your content lacks translation, it will block your global growth efforts.
Today, offering something spectacular is just not enough. Your customers, or the product/software or platform users, have to be able to really see how spectacular it is. They need to experience it in their own language.
Imagine buying a simple thing like a planetary mixer. You get it off of Internet and when it's delivered to you, the instruction manual is in Chinese.

Yes, you could go on the Internet and check all the information, but since you have the instruction in hand, wouldn't it be more time-efficient and less frustrating if you could just read it?
Your customers who decide to purchase your solutions or products need to know that no additional amount of research will be required to use them quickly and easily. When they pay, they want to take full advantage of what they bought.

Your software users don't always (and probably most don't) speak your language. According to research done by Common Sense Advisory, 75% of buyers in the world prefer to purchase products in their native language. 92.2% of shoppers tend to use websites that offer prices in their local currency.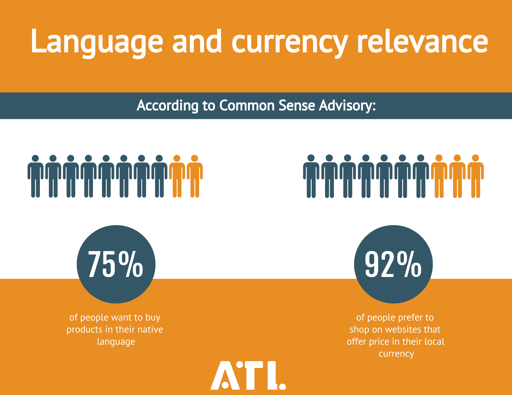 This applies to any type of purchase, including software and services. That means that if you want your software to become a hit on international markets, it has to be translated.

Your marketing campaigns will not resonate well in your target markets if you don't make the effort to create them with careful consideration of your audience's preferences, cultural and religious customs, legislative rules, and linguistic nuances.
Personalization doesn't just mean including your prospect's name in the e-mail subject line. It means actually speaking your future or existing customer's language (German, Spanish, Chinese, Japanese, Norwegian, Dutch, Finnish, French, or other). It also means showing a full understanding of their culture and language.
Imagine receiving an e-mail like this: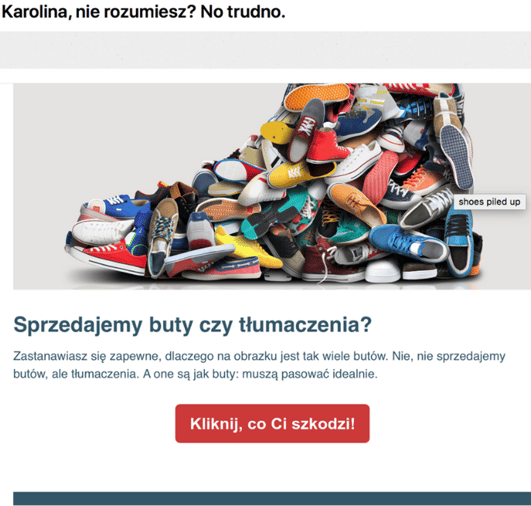 It's not Chinese, but close enough. Polish is said to be one of the most difficult languages to learn and speak.
This e-mail is personalized, of course, by the recipient's name added to it. Is that enough? Do you know what it's saying? You could use Google Translate, but that's not the point in a good marketing approach, is it?
If you received this e-mail you'd probably want to know if you're being cussed at (you're not, I promise) or being promised golden eggs (that's not the case either, sorry). Would you open it and click the button that says who knows what?
And there goes your marketing e-mail straight into the Trash folder, or directly to Spam.

Personalization today goes beyond including recipients' names, company names, and specific data in the message we send. It has a lot to do with the language of the message.
---

Related content: Marketing Translation Playbook
---


When your mission is to deliver the best LMS (Learning Management System) in the world, why not let translation help to make that happen?
In the last few months, we have experienced a shift in our ways of working, but also in learning. Remote education has become more popular than ever. In most cases, it's become an everyday routine for many students around the globe.

And now, more than ever, delivering multilingual e-learning platforms and Edtech solutions is not just an option. It's a must, whether it means the localization of UI, a manual, and other product-related content or training materials for partners.
The same holds true for other products, from technology service manuals and life sciences DFUs to manufacturing documentation.
---


Related content: 3 Reasons why the LMS Translation Time is Now
---

If you want to reach international audiences, and you realize that more than half of the world's population is online. Why not translate your website into the languages spoken in the markets you want to target?
Why assume that your prospective customers speak your language? A multilingual website will enhance user experience for your international customers.

And if you plan to launch your product into global markets, both website and product information should be adjusted to the local audiences' needs. If you're afraid that translation might slow down your product launch, don't be. There's a way to make it faster and easier for you.
---


Related content: How to Accelerate Product Launch Globally
---


When using a software user interface, end-users should be able to navigate through it without any confusion. Software UI localization enhances user experience, product purchase, and increases your ROI. Why? Because people simply tend to choose software in their own language, and adjusted to, and stemming from their culture and needs.

There are certain misconceptions regarding software translation that might cause an overly-cautious approach for some brands towards the whole process. Believing those myths will stand in the way of you becoming a global leader in the software industry.
---


Related content: Top 15 Software Localization Myths
---


Whether you want to deliver marketing content, product information, a website, an application, or any other solution, the translation will be like toilet paper: When you need it most and it's not there, you're in trouble.


2. There Are Times When Translation is All That You Need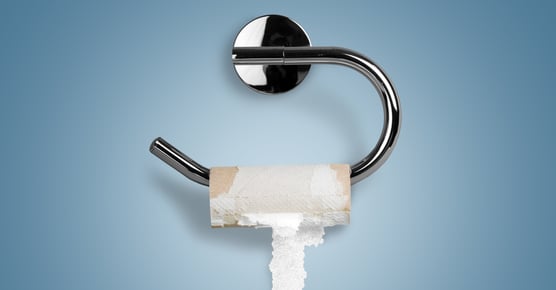 Recently, apart from learning that working from home is such fun, a horrible experience, impossible to do with the little evil spawns running around (cats, not children), we have also learned that toilet paper can be a luxury item over which wars are fought in the supermarkets. Bloody wars.
Do you remember the panic over toilet paper? And the same goes for translation.
There are times when brands should really start panicking over translation. Not in the sense: I don't know how, but in a sense: Why haven't we done it yet?!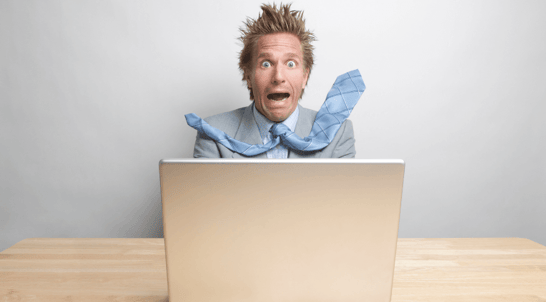 And there's no pushing back the translation of your content for later.

If you don't buy toilet paper, you still have options: Borrowing a roll or two from a friendly neighbor, for example. You can't borrow translation, can you? You can't really substitute a truly multilingual content with anything else.

So, what does it matter that your product is innovative, if you don't make sure everyone understands it?

Your website is easy to navigate? Great! But what does this button in the middle really mean?

And how the heck am I supposed to make the most of this technology? The information is in Chinese! - some users may say.

You may make outstanding products and solutions, and offer unique services. But if you don't speak your customers' language, you will lose the race into their hearts and wallets.

If your content is not localized yet, now is the time to panic. Only for one second, though, because good news: The world has not run out of translation. And it never will.

Now breathe. And translate.


3. Not Every Translation Service is Good for You

Do you have any idea how many blog posts there are about toilet paper?
And it's not just about how many plies it has. There are many aspects of toilet paper that make it a good or bad experience for the user.

And again, the same applies to translation. Not every translation service will be good for you.
---
Related content: A Detailed Review of Professional Translation Services
---

Depending on your content to be translated, you have to make sure you choose the right service.

Not every marketing content will need transcreation. Sometimes translators with a good tech background aren't the right choice to translate electronic component-related content for electrical engineers all over the world. Instead of attracting your customers, the localized content will make them go elsewhere.

There are times when a standard translation service is enough. Don't overcomplicate things. In other situations, you will need to decide whether to use subtitling or voice-over.

Technical document translation is not the same as a software localization service. And it is important to know which one suits your needs.

You'll also have to make a decision concerning the languages to go for, be it German, Spanish, Japanese, Korean, Chinese, Norwegian, Swedish, Finnish, Dutch, or other. And not every language will be the best fit for you.
---
Related content: 15 Languages for Translation in 2020 that You Should Know About
---

There are some big decisions ahead of you when you choose to implement translation. But as with any product and service, you are not alone in this. There's just one thing you absolutely have to do beforehand:


4. Choose a Translation (Agency) That is the Right Fit for You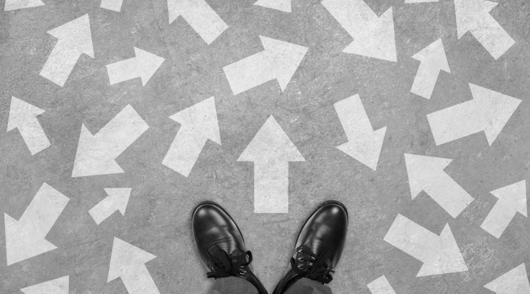 When you buy toilet paper that does not suit you, you just go and buy a new, better one, and all you lose is a few bucks.
---
Related content: 5 Ways That Translation Companies Cause You to Overspend
---
If you choose a translation company that does not turn out to be the best fit for you, you end up losing much more (money, time, or even your brand's reputation when offering badly translated content). There's no room for errors in judgment when it comes to business growth. There are certain things to consider when choosing a translation agency.

Translation Company's Experience

Depending on your industry (consumer electronics, computer software/apps, electrical and electronic manufacturing, and so on), make sure you ask questions about the translation company's experience in the specific field. Being acquainted with tech solutions and electronic terminology might not be enough for your highly specific content.

If you're aiming at becoming a leader in your field (be it eLearning and EdTech, Financial Services, Automotive, eCommerce, eSports and SportTech, or other), you should consider choosing a translation provider with years of experience that can be verified on their website.


Translation Tools
Asking localization companies about their translation tools is one of the most crucial questions. A translation agency that uses proper tools will ensure your multilingual content's consistency.
They will also help you save on localization thanks to the CAT (Computer-Assisted Translation) tools and the solution called Translation Memory. Did you know that, with the right solutions and tools, translation company can help you save up to 36% on your content localization?
---

Related content: Top 10 Translation Tools in 2020: A Complete Review
---
Translation Integrations

If a translation company has tight integration with your backend, you can stop worrying about file or data exchange taking a lot of time, and endless manual tasks that delay the translation process.

Instead of being afraid that localization will slow you down on your path to global domination, think how fast it can be when you and your system, be it HubSpot, Magento, WooCommerce, Contentstack, Confluence, Zendesk or other, is integrated with your translation company's TMS (Translation Management System).

Translation Team

Knowing all about the translation agency's experience, expertise, tools, and integrations that they offer is still not enough information. It's time to look into the team to which you might be entrusting your content.

If you send more content for translation, you need to know whether it will be handled by one dedicated project manager, or whether it will be passed from one to another, and so on.
Content consistency is one of the key elements of international success. And it's not only ensured by the quality of the source (original) content. It depends on the way the whole translation process is handled.
You need to know how the project manager approaches the verifications, whether they are diligent and honest enough to ask even the most difficult questions, and discuss the tough aspects of the project with you.

You also need to know how vendor management selects the best team for your content. After all, you deserves the best care from every possible angle, don't you?

There are numerous questions that you should ask before you decide. And it's important to know exactly what to ask your translation agency about to avoid making a mistake.


When you find your perfect translation company, you will start seeing not only the cost of the translation services, but also the savings.
What Will Happen When You Choose the Right Localization Company
You will start noticing how much money you save on translation, thanks to tools and integrations.

You will save a lot of time on a streamlined localization process and thanks to the professional translation team taking the localization burden off your shoulders.
Your team will be able to really focus on the primary duties that they were hired for, because they won't have to deal with localization-related matters.
You will see more money in your pocket, because not only will you save on translation thanks to the tools your provider uses, but also thanks to not having to hire additional resources to work on translating your content.
Finally, you will introduce your multilingual content to your international audiences on time, on spec and on budget, meeting their unique needs and becoming a globally renowned brand.

Make sure you choose the right translation option for your company before things go awry. Take a deep breath. Now translate.
---
Recommended articles:
50+ Translation Integrations That You Should Know About
5 Benefits You Get From Working With a Translation Agency