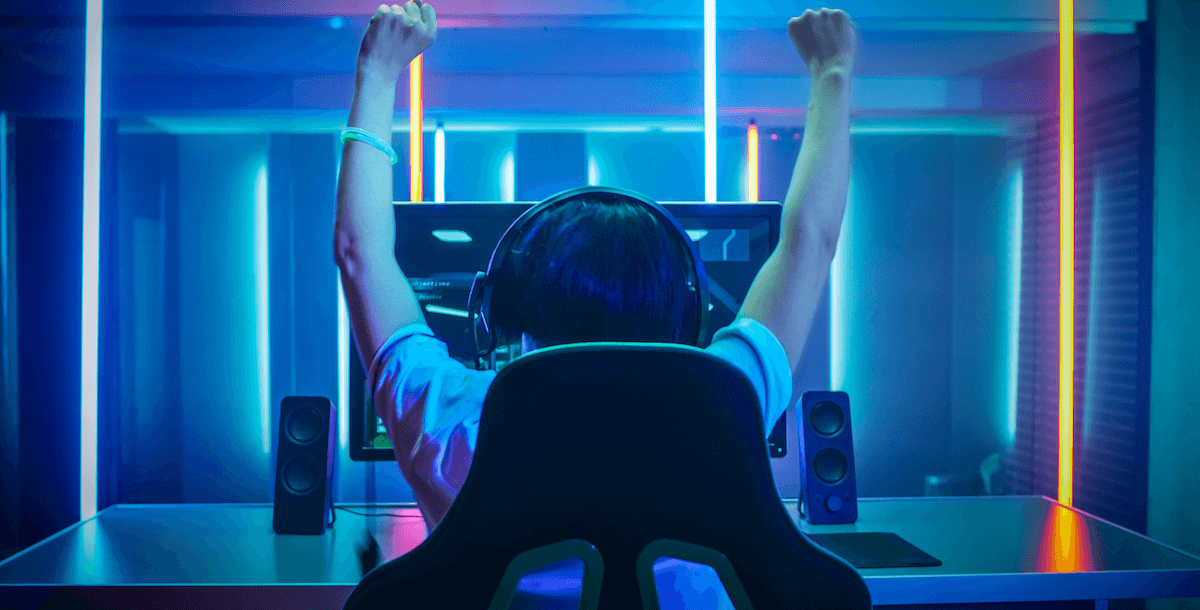 Have you ever played any video games? I remember the times when there was ATARI 81 and COMMODORE 64. I would spend hours playing games. Once, my uncle living in Norway gave me a game for COMMODORE 64.
I tried to play it, but it was a game where you had to answer questions in order to move forward. I spoke a little bit of Norwegian then, but not enough to make it. Oh, the frustration! And there was no Polish version of it.
Thankfully today there's video game localization. Can you imagine playing "The Witcher" in its native language? Yes, I mean Polish.
Video games are the actual proof that localization enhances user experience, increases sales of product and also helps retaining customers' loyalty and commendations.
These days it has become even easier and faster to deliver games to multi-language audiences across the globe thanks to the continuous localization technology. Using the translation integrations not only speeds the translation process for you, it also enables you to deliver the stunning experience to the game players all over the world without any delays and without compromising the translation quality. Click the button below to learn more.
Continuous localization will empower you to meet your time-to-market and become the number 1 in the gaming industry. As long as you avoid certain errors from the start.
Leaving Localization Behind
As in any other type of content and products, games have to be developed with localization in mind. You don't have to have a specific plan for which languages you'd like to include, but the plan to localize the game has to be in place from the start.
Make sure your content related to the game is fully prepared to be translated into different languages and to be adjusted to different cultures.
Your game is your product. In order for the gamers in different markets to become your game's users, they need to be offered proper game description in their own language and with respect to their local traditions, culture and laws. There are many examples of games failing in particular markets due to cultural or linguistic ignorance.
Plan your localization process ahead, create your content as localization friendly as possible so that during the translation process you'll only need small tweaks to implement to make the content just right for the target audience.
Take text length, for instance. One sentence can have a different word and characters count depending on a language. If you ignore this important fact during your game development process, you risk your customers' dissatisfaction. Make sure you plan this at the start so that you don't have to rewrite your code later wasting time and money.
The same goes with other cultural aspects that affect the texts directly, like the font choice, text direction, numerical formats and so on. Make sure your files are prepared for these differences and again, save time and money.
Ignoring Cultural Aspects
At the game development stage, it is important to remember that your product will enter markets that differ not only in the linguistic aspects but also cultural.
To make sure your game doesn't offend your users in any way, it is relevant to the markets you are planning to enter to do your proper research. This rule applies to any content you translate, of course. Making sure your game is relevant and non-offensive secures its success in the markets of your choosing.
It's not just about the cultural aspects of your game that you need to think about. Research the market as thoroughly as possible to avoid violating any local laws. When your game is culturally respectful, relevant to the audience you target and does not break any rules and laws due to the cultural differences, it will be on the right path to succeed and deliver the expected financial results.
And you will gain loyal customers who will be more likely to become your game's evangelists.
Choosing the Wrong Localization Professionals (or None)
Knowing how many aspects there are to cover when it comes to the games' localization, it is crucial to remember that the right people need to do it and that it really needs to be done by human professionals.
Trusting machine translation completely is often the wrong choice. In the gaming industry, it can turn into a disaster. If you want your game content to be properly adjusted to the targeted markets and audiences, make sure you choose a localization company that has resources experienced in games localization.
Having the right translation provider is the way to save you time and money on many levels. Due to repetitions, which in games reach 30% - 40% and often more in a lager game, thanks to the use of translation memory, you save a substantial amount of money. Not to mentioned quality improvement, of course.
Working with a localization company that uses various CAT tools and can adjust to your expectations, will also make the process smoother and delivered on time. This in result will reduce the stress levels for you and your team. Add to this dedicated project managers, experienced in the games' localization that take over and you get yourself a pretty seamless, successful process.
In case you're wondering how to make the choice between so many localization companies, use the checklist. It will help you decide.
When you choose the right translation partner, they will also offer you their guidance which adds value to the services they offer. They will advise you on the languages worth going for, the preparation of files you need to remember about and they will also make sure you remember about the localization testing stage.
Your localization partner will share their know-how to make sure you are fully aware of the process as this is what a perfect collaboration is, a partnership.
The important thing is that an experienced games' localization company will make sure you do not make any of the mistakes mentioned above. You just need to provide the full context of the game to your localization partner.
The right translation company will listen to your ideas, suggestions and expectations and guide you through the localization process to reduce time, costs and set your game on the path to becoming the number 1 hit in the international markets.
Are you game?