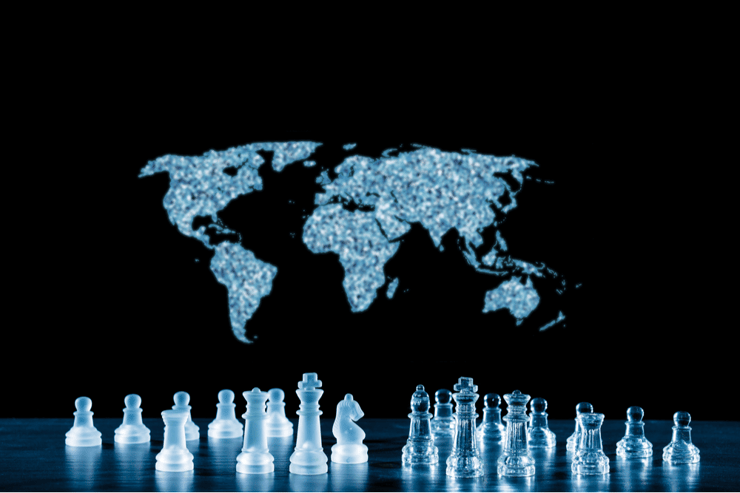 Have you ever been concerned that the translation of your marketing strategy might have not been successful as it could have been because of either language or culture?
Regardless of your answer, there is a way to make sure you never risk, and you create international marketing content that is successful each time.
There are, of course, some things to remember about.
1. Global Marketing Content Takes Specific Planning
Effective marketing translation requires a unique guiding strategy and a set of goals in order to succeed, approaching each target locale as a separate audience segment to be engaged.
While a word-for-word bulk translation of all existing marketing collateral may seem like the quickest option to reach foreign-language audiences, it's risky to assume that using the one-size-fits-all approach will make your international marketing strategy successful.
---
Related content: Marketing Translation Playbook
---
2. Translation of Marketing Content or Transcreation?
The top of the list on any global marketer's to-do list should be developing a clear understanding of the differences between translation and transcreation.
The term translation refers to the adaptation of content from one language into another, using expert linguists to ensure the source content is exactly reproduced in the target language, looking and feeling as though it has been natively written.
---
Related content: A Detailed Review of Professional Translation Services
---
Transcreation, on the other hand, involves a more flexible, creative approach designed to mirror the impact and resonance of the original materials and brand in the new target locale.
A lot of your marketing content will probably involve emotionally charged messages, slogans, and references that in one country will be well-received, but in another, they could damage your brand. This requires a advanced recreation of the content for the target audience.
---
Related content: 3 Differences in Costs of Translation vs. Transcreation
---
There's more to remember though. Not all elements of your content have to be transcreated. Translation will suffice. Some parts, though, require skilled transcreation, no question about that.
Transcreation is the tricky part when it comes to making sure the linguistic and cultural requirements of a given market are met.
3. Your Marketing Content Might Also Get Technical
If your marketing projects involve technical content, again, your approach to translation/transcreation has to shift towards translation.
And again, there will be the temptation to do it as quick and simple as possible. Do not give in to that. Such content that is both marketing and technical needs the right balance between technical accuracy and style.
You want content that will be fluent in the target languages, create engagement and touch emotions, but that also will remain technically correct and precise.
4. What to Ask About When Translating Marketing Content
Your marketing content was carefully created to reflect your company's mission, vision and values.
To make sure it does so regardless of the language it's in or the market it's addressed to, you need a thorough plan and a thorough process. Start with creating an inventory of your content that requires translation, including formats, imagery and platforms.
---
Related content: 6 Tips on Preparing Your Content for Translation
---
You need to determine what channels to use when entering a specific market. Thorough research as well as your translation agency's expertise will help you choose the rights channels (digital, offline, PR, print and so on) for the right market.
You plan your translation budget for your marketing content and its translation. That's a given. It's also important to remember about allocating some funds into effective channel use and content distribution. Each local market might differ as to which channels are best to use and the research is necessary.
---
Related content: How Much Do Translation Services Really Cost? [Rates & Factors]
---
5. Find a Marketing Translation Agency Worth Your While
Choosing the right vendor means more than just sourcing the lowest price – it's about finding a genuine partner who will match well with your needs, industry and workflow.
---
Related content: Translation Agency vs. In-house Marketing Team: Who Should Translate Your Content?
---
To make sure you find the right partner to translate your content, you need to ask the right questions.
There is so much more to think about when planning to translate your marketing content that wins in the target markets. I just gave you a quick overview of some of the facts. Make sure you know all of them to make the right choice, create a truly multilingual marketing content and reach your global audiences in the right way and at the right time.
---
Recommended articles:
How to Really Save on Translation and Localization
10 Signs That Indicate Bad Marketing Translation Services
10 Things That Will Make Your Multilingual Marketing Content Fail You