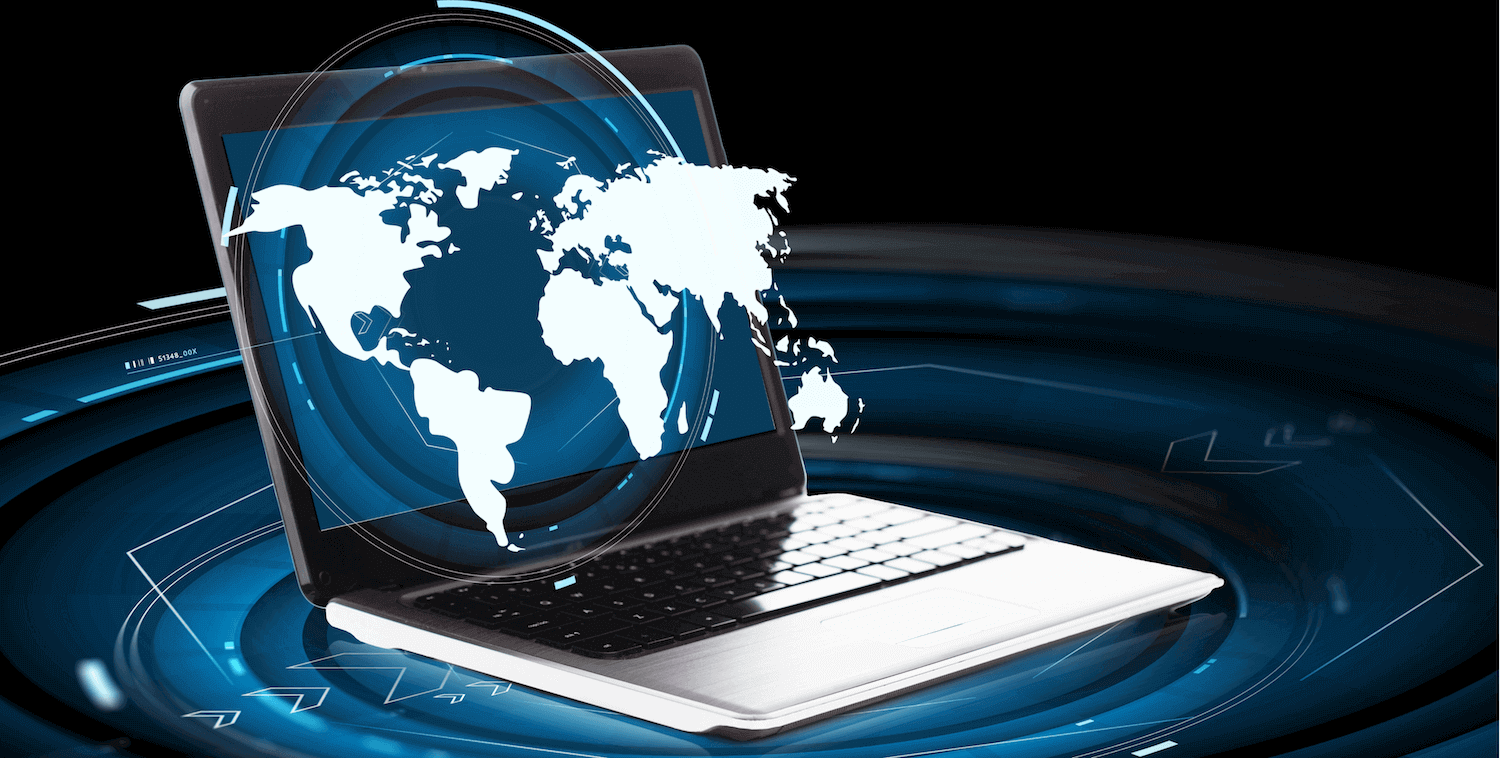 A simple fact to start with: global e-commerce is increasing and there's no reason to believe that it's going to stop any time soon.
Take a look at the 10 largest e-commerce markets in 2019, according to Shopify:
China - $740 billion
United States - $561 billion
United Kingdom - $93 billion
Japan - $87 billion
Germany - $77 billion
South Korea - $69 billion
France - $55 billion
Canada - $44 billion
Russia $19 billion
Brazil $16 billion
And as you will see in the quoted article, the numbers will increase by the year 2023.
What does it mean for your company? Well, you shouldn't just think about going global. You should do it.
It doesn't necessarily mean that you have to open your company offices in all of those countries. Or in any of them for that matter. Nowadays it's so much simpler to be globally present. It has also become much easier to make your way into global markets with the localization technology. Using the right tools and translation integrations for platforms like WooCommerce, Shopify, Wix and others, you can introduce your e-commerce brand internationally without having to spend enormous amounts of time and money on that, delivering your services to multi-language e-commerce audiences fast and easy.
There's a significant increase in online shoppers that look outside their country's borders for products. There are some points to focus on to make it possible for your brand to stand out on the top e-commerce markets in the next years to come.
According to the Kinsta article, customer experience has become more important than a product or service price. To enhance customer experience make sure you focus on the right things.
Focus on Personalization
When you plan on going global in the biggest e-commerce markets, make sure you create the customer experience that will make your customers want to stay. One way to do that is personalization. Carefully tailored experience based on thorough research of customers' online behaviors, purchase history and geolocation will most certainly help. 75% of customers will more likely buy from brands that recognize their names and offer products based on their purchase history.
Focus on Language and Currency
One of the important aspects of personalization and delivering the best customer experience is offering your target audiences the experience in their own language.
As you probably already know, according to the Common Sense Advisory, 75% of people want to buy products in their native language. This has not changed in years. 92.2% of shoppers prefer to buy on websites that offer prices in their local currency.
Currency is relevant in terms of offering the best customer experience. 33% of customers leave websites after realizing that the price is only in USD (Shopify).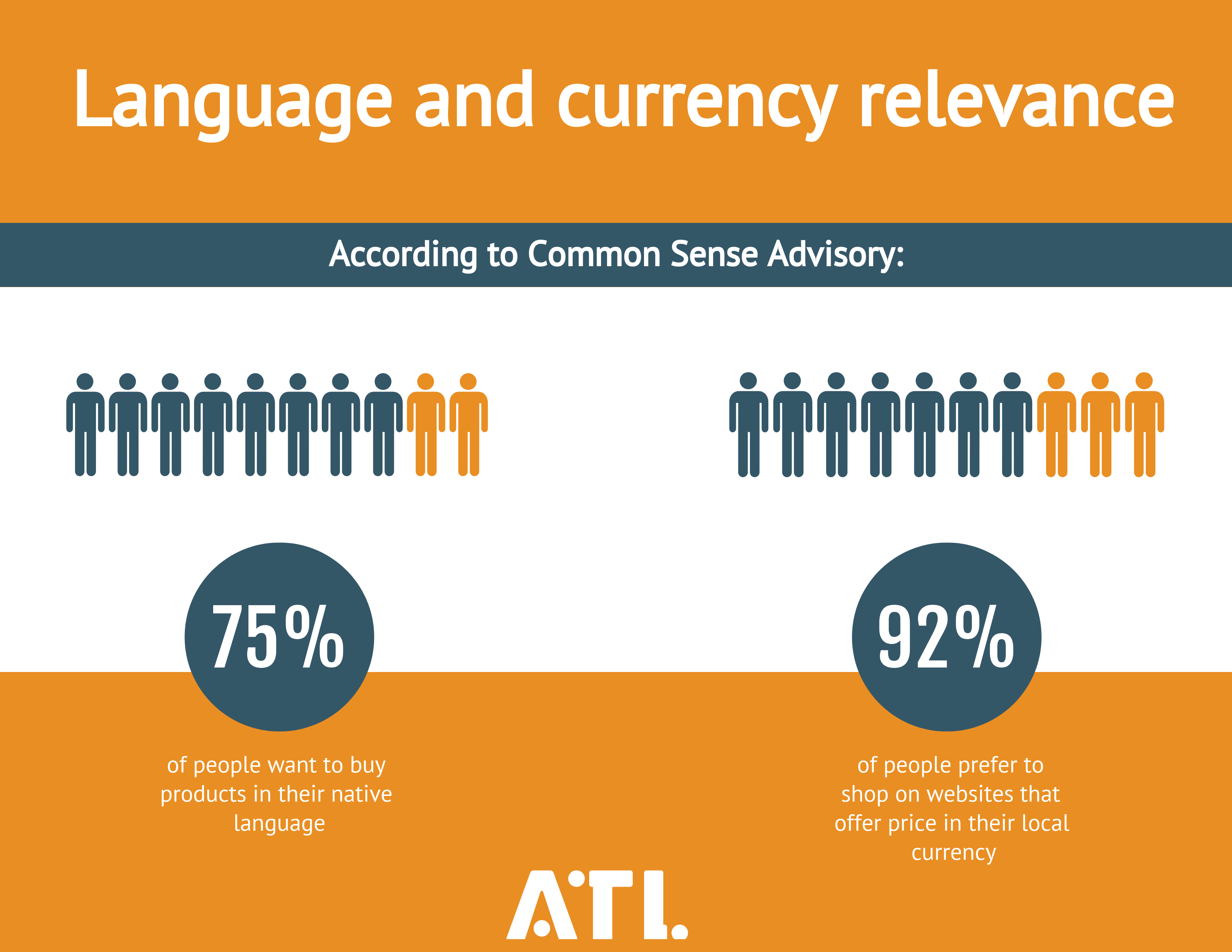 Focus on Localization
Whether you deliver products or services, your customers' experience depends on how well-adjusted your content is to their language, culture, trends and traditions. One of the core needs of every customer is to be given clear and comprehensible information about the product they are looking to purchase.
There's a reason that 75% of people prefer to purchase in their own language. This offers a sense of security, a sense of personal approach by the brand and makes it easier for the customers to purchase and then to use the products or services they bought. Paying the local currency is one thing. But in order to want to purchase and pay, a customer needs to be fully content with what they are offered on the product or service description page, marketing collateral or technical documentation that comes with the product. Respecting that will put you on the map in the top 10 e-commerce markets in the world which will result in the continuous increase of your ROI.
Focus on the Right Localization Partner
Choosing a localization company that suits your needs is a crucial part of your brand's international expansion plan. Having a translation partner that will be able to advise you on which language or languages it's best to start with will be useful for your planning stage. This will help you create a strategy and save time and money that you'd spend going with the wrong partners.
Your localization company should offer a dedicated team of linguists and project managers that will guide you through the whole translation process, saving you the stress of having to control the process from the start to the end. They will take the burden off your shoulders to let you focus on your main tasks and only check in for the results.
When you collaborate with the right translation company, you will notice costs and time spent on translation decrease while at the same time its high quality is maintained. Your products or services related content needs to properly represent your company mission and vision in any language and in any cultural background that you choose. To make sure of that, it is important to choose a localization company that understands your needs, your brand, your company mission and vision and is also an expert in the field your product or service represents.
Global e-commerce is not a trend anymore. It's a necessity. And so is localization. Do it right from the start.