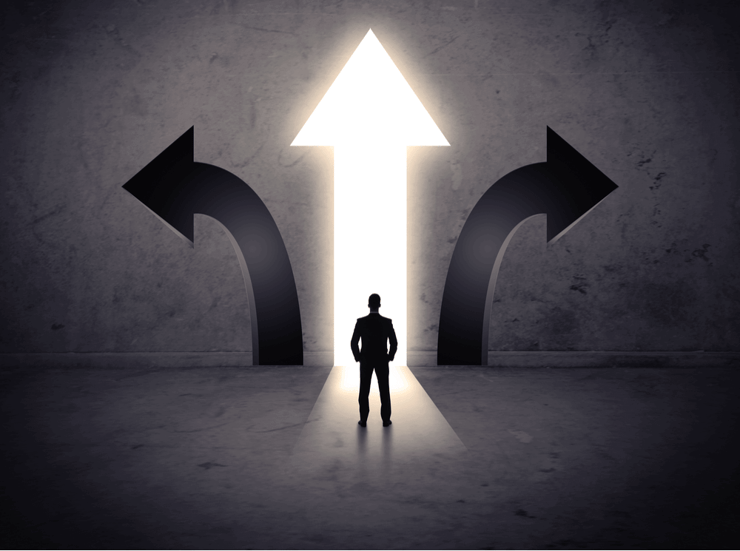 When would working with a translation provider be the right choice for you? Let's look at why some people do not see it as a choice at all.
It's Not for My Industry
Regardless of the industry your company represents, when you decide to introduce your product or service to international markets, there's only one way to go about it: localization. You can, of course, use machine translation tools that you find on the internet. But do you really want your specific terminology and brand message or your product information to be handled by machines only?
When you offer a product in a foreign market, you need to make sure it's accessible in any possible way. This includes clear, understandable information that you provide to people considering the purchase. When I buy a product, I need to know exactly how to use it. Don't you? If you are a video games fan and there is a new release of the Polish game "The Witcher", would you mind playing it only in Polish? This applies to any product or service. People prefer browsing, considering the price, and buying a product in their own language for a good reason: the sense of security and ability to use the product/service to its fullest potential.
It doesn't really matter whether the product is another application reminding you to drink water or a device that helps you make your own soda. It doesn't matter if you offer very specific services. As long as customers believe you speak their language, understand their culture, they will be more likely to trust you and purchase from you.
It's Just for Marketing
Whether your company offers products or services, it needs to send the appropriate marketing message to whatever market it targets. Product information and service descriptions are also considered marketing collateral as they convey the message to your customers. Making sure the message is consistent throughout the content and in your customers' language builds trust in your brand.
Apart from the above facts, product information and services description or technical documentation also need to be in the users' language to enable them to have the best possible experience. All these types of content cannot be just translated. They need to be fully adjusted to the given market's culture, legislations and traditions.
It seems obvious but just to be on the safe side, this also applies to your company's website. Browsing in their own language is still the preferred method for most Internet users. This has not and will not change in a long time.
Just the Machine Translation Will Do, Thank You
Machine translation is trendy for a reason. It's time and cost efficient. And it's all great, but there are things to consider.
Machine translation is developing as we speak and it's getting more perfect by the minute. It will not, however, become human translation. Humans, as the only users of human language, are the ones to recognize any nuances, changes and ambiguities in the given language. They are the ones to understand the cultural and religious differences and address the sensitive aspects of human life. Leaving it all to machines is a risky choice.
So, Is Working With a Localization Company the Right Choice for Your Brand?
Whatever your industry is, translation and localization services are the door to your company's international growth. Whether you choose to experiment with it or to trust the professional translation provider is another thing. If you decide to go for marketing translation, trusting marketing translation agencies is the right choice. Professionals, skilled and experienced in localization of marketing collateral, will help you properly address your audience without risking failure. For your technical documentation, a translation provider with expertise in technical translation will ensure that all your documentation is compliant with the local laws and also with your company's mission and vision stated in your marketing content. For your website, apps and any other content that you'd need to localize, a translation provider will offer you a full spectrum of services that will be tailored specifically to your company's individual needs.
All this applies, of course, when you choose the right translation provider. Make sure you know what to look for when deciding on who to trust your business growth to.
Be sure that the localization company you choose is as focused on your business growth as you are and is able to shift the workforce to make sure your goals are met. Trust a translation company that is not only able to provide the services you need but also the know-how and the guidance, walking you through all the projects enabling you to see the progress in quality and address any potential doubts you might have. Find a translation provider with such a level of transparency that you will never have to wonder if it was the right choice.
This is the time to make the choice. Make a good one and become a winner in the international business game. Unless you still think it's not the right choice for you. Is it?