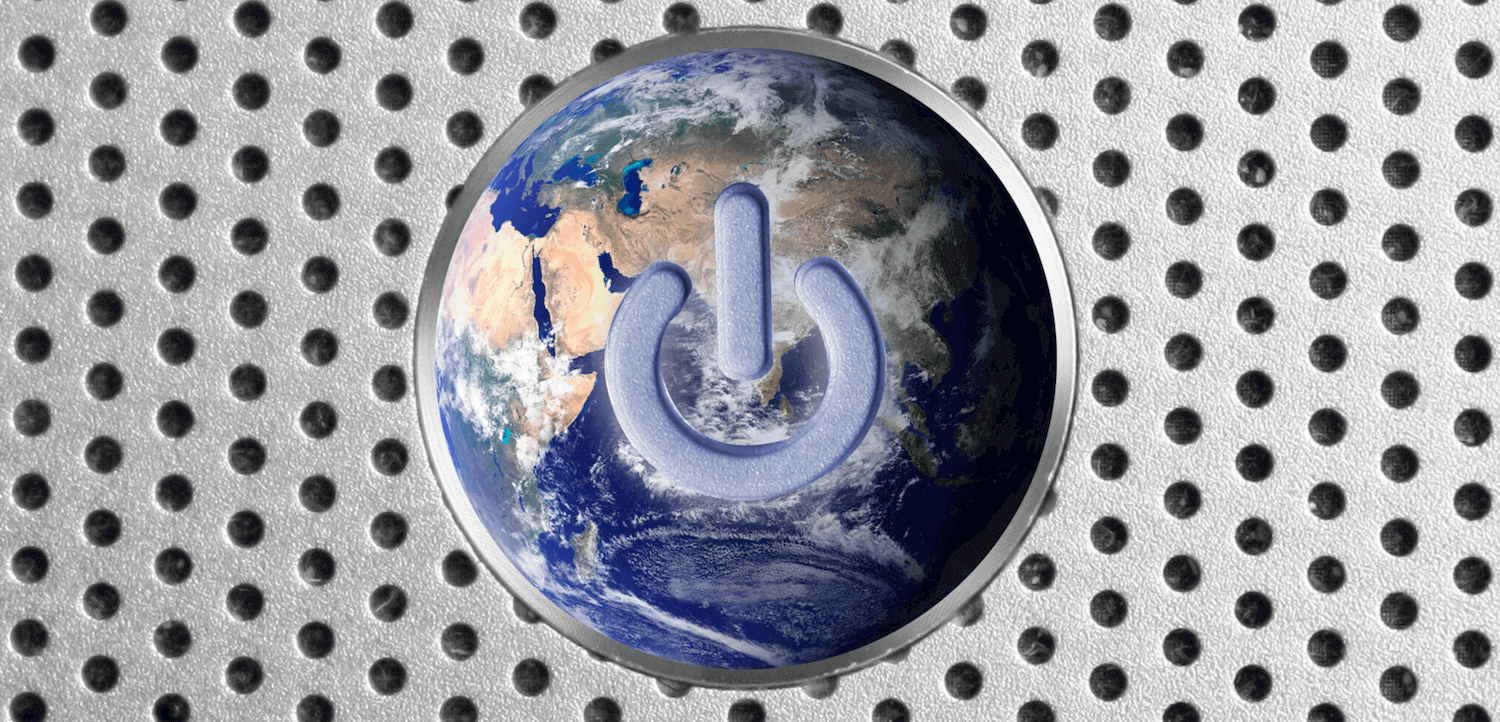 The music market has become a multicultural environment. The new platforms for creating and sharing music have made audio content accessible to anyone with a smartphone and an internet connection.
English-speaking artists and companies from the US and the UK still dominate the industry. However, no one can ignore how times have changed, and, with them, the preferences of the public switched to multilingual content.
It's not just artists who have to reinvent themselves and sing in foreign languages. The entire industry should get ready to expand outside national borders and collaborate with international companies who speak other languages.
Translation and localization services can help any pro-audio company to become a global organization. By translating your website, platform, software, and marketing materials, you prove that you have what it takes to provide excellent services to all clients, regardless of the languages they speak.
How the Pro-Audio Industry Has Changed
Like most people who work in the pro-audio industry, you might have noticed how things have exploded on the global market lately. Workflows are more consolidated, streaming services are investing more in the quality of sound, and video game developers pay more attention to the audio in their products. Overall, there's an increased demand for pro-audio services across multiple industries, with numerous business opportunities on the horizon.
The global pro-audio equipment market alone was valued at $3.8 billion in 2018. Specialists estimate that it will reach $5.3 billion by 2025. And that's just for the equipment; but the pro-audio industry also includes software, platforms, virtual instruments, and multiple digital services.
Technology has enabled companies in this field to come up with better equipment and improve services to quality levels never heard before. As you got rid of the old, analog technology, digital solutions replaced them with better outcomes and multiple benefits for all the parties involved. The pro-audio market has entered a new era, in which people value the contribution of specialists working in the industry.
The public perception of sound design and sound effects has changed, as well. As a consequence, companies that manufacture or sell equipment for recording, reproducing, or processing sound have become essential players for other industries. Last but not least, people are now seeing sound specialists more like artists than technicians.
How Localization Can Help the Industry
The market has been growing, but companies in the music industry can't reach consistent growth without expanding to global markets. Pro-audio companies need to overcome language and cultural barriers to build a portfolio of international clients and maintain good business relationships for good.
Take a moment to think about how this market works. Most of the audio equipment is created overseas, so almost no one is looking for a local producer in the music industry. Many companies buy stuff from manufacturers and resell it or use it to create customized services and audio content for international clients.
Without a global strategy in place, it becomes almost impossible for companies to survive in this environment. If you want growth, you'll have to learn to manage a global business in multiple languages, like French, Spanish, German, Japanese, or Chinese - to mention some of the most common ones in this niche.
Translation and localization services for the pro-audio industry can help you adapt your product or service to local markets. It allows you to communicate effectively with potential international clients to show them what you do and how you can make their jobs easier.
Not only do you have to adapt your product to meet local standards, but you should also localize your website, app, platform, business documentation, and marketing. This way, you establish yourself as a reliable partner for your international collaborators and gain trust.
Let's take a closer look at why localization is necessary for the pro-audio industry and how you can benefit from translation and localization services.
1. You'll See an Increased Interest in Your Products and Services
As said before, the market has changed. The chances are that your product is a result of the latest technology, still new at a global level. So, people might know or might not know about the benefits of using it. Most probably, they're still relying on older versions of your technology, which could have negative effects on their costs and the quality of the sound.
When you localize your website and start publishing information about your services in more languages, you raise brand awareness. People learn about new technology and are more likely to be interested in your products and services.
The more you share, the higher the chances to convince them that you should be their top choice in the pro-audio industry. The key is to make sure you provide accurate information that helps potential collaborators to make educated decisions. At the same time, all the content you translate and localize should highlight the value than you bring to the table. Translation errors or content that doesn't make all technical details clear are more likely to push people away than to generate engagement and sales.
2. Existing and Potential Clients Have a Better User Experience
Most people prefer to receive information in their native language, regardless of their skills in other languages. That's because they're more comfortable with processing the information and making buying decisions, whether they're buying sound equipment for personal or professional purposes.
With all the competition in the music industry, you need to connect with clients and collaborators at a more personalized level. The customization of your product and service also includes localization. If you want to do business in China, for instance, you need to be able to speak with your collaborators in Mandarin.
So, the natural steps forward are localizing your website and product information to meet local requirements and getting your content ready for a new audience. It will make your site more usable for local readers. At the same time, your content becomes easier to find through local search engines and more accessible for people who aren't comfortable using your native language.
In other words, your potential clients get all the information they need right at their fingertips. They aren't required to make any efforts to understand who you are or how you can help them. You get to provide an excellent user experience, which increases your chances of closing a sale significantly.
Not only does this strategy ensure traffic on your website and a consistent number of new potential clients, but it also helps you retain more customers and build long-term relationships in the local markets.
3. Avoid Discontent With Accurate Product Information in All Languages
As a pro-audio company, you need to provide your clients with many technical details about your products and services. You have to translate product information, educational content, user manuals, instructions, and sometimes a knowledge base and FAQs.
You'll also have to make sure every party in your distribution channel receives the information necessary to use and sell your product safely. The same is true for your end-users. You'll need to customize marketing materials for every new country and region that you target. From catalogs to brochures and social media messages, it all needs to be localized to capture and retain the attention of local clients.
Then, there's your website, maybe even software, or a platform where people can test your products virtually. It can quickly add up piles of content to translate and localize, usually in a short span of time.
Any mistake can cost your clients missed deadlines and poor sound quality. In extreme situations, if they don't understand how to use your hardware correctly, your clients could cause material damages to the equipment.
The only way to avoid dissatisfaction is with a flawless localization system in place. Note that this process can be time-consuming and, before you realize, it will turn into a black hole that drains your resources and slows down your global growth. If you don't plan all steps right from the start, you risk remaining behind schedule and adding considerable fees to your budget.
Like in any other industry, your pro-audio business needs to work with a professional translation company to ensure the quality of its translations. By contracting an established language service provider, you get to work with top linguists who have specific technical and industry knowledge. This way, you make sure that all your clients receive accurate information and clear instructions, regardless of the language they speak.
4. Localization Helps You Provide Useful Training Material
In the pro-audio industry, companies often find themselves in the position to provide collaborators with training material as part of the service. As you can expect, you'll also have to translate the educational content to ensure people receive the value they've paid for.
Translating and localizing training material for the music industry can become a challenge, even for the most experienced linguists. The audio industry has a vocabulary that adds an extra layer of complexity to an already complicated project. Furthermore, as we're talking about training material, not only do the translators have to keep the meaning intact, but they also need to maintain a tone of voice that facilitates understanding and learning.
Terminology in this sector rarely leaves room for creativity and improvisation. Translators who localize training material for pro-audio companies need to familiarize themselves with all the technical terms in the industry for both languages. It's not an easy job, as it requires industry insights and the right skills to understand what each tool does and how it integrates with other equipment.
They take years of study and practice to build a vocabulary that accommodates all the concepts in the industry. At the same time, they dedicate resources to staying up-to-date with the latest technologies to be able to describe them in a new language.
5. You Get to Improve Your Products and Services
As much as 65 percent of audio listeners state that sound quality is their top priority when looking for products manufactured by the pro-audio industry. As the demand for better audio quality rises, companies will need to keep producing better equipment and improve their services.
How can localization help? As you establish a presence on the global market, you get in touch with companies that do music, film, television, games, multimedia, and performing arts. You connect with people who work in different environments and have various pain points. The more you communicate with them, the higher your chances of getting valuable feedback that you can use to enhance your services.
You get to know the markets from the inside and familiarize yourself with the dynamics in every industry. In time, you can solve more problems and anticipate trends to deliver better audio quality.
The pro-audio market has become a global field, and the only way for companies to keep up is by staying tuned into the translation and localization services. Ready to become the no 1 hit now?