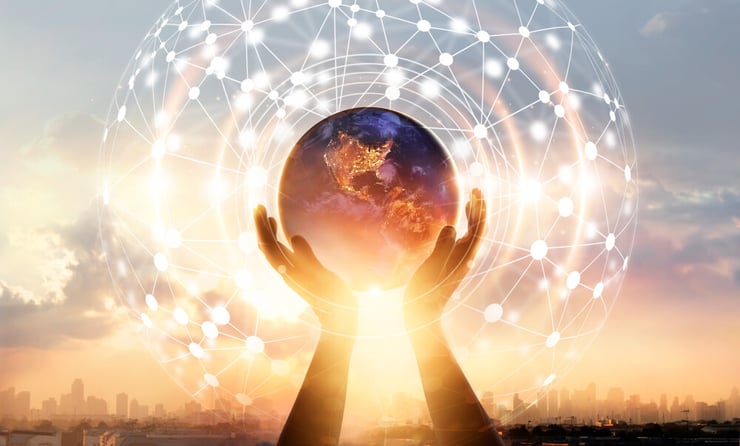 Is it advisable to translate our website content into several languages at once? Is it cost-effective?
These are the questions that our clients ask us when discussing a plan for creating a multi-language website to boost their business growth.
These questions need a full and comprehensive answer covering the advantages of this solution and estimating the level of inconvenience caused by choosing it.

Here at ATL, we know that you may have very similar questions. That is why this article is going to weigh the general pros and cons of website localization into multiple languages at once, to help you make the best decision for your own website content.

Pro: Your Business Grows in Many Countries at Once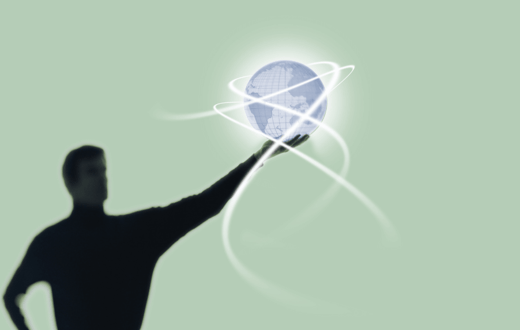 The biggest pro of localizing your website into multiple languages at once is growing your business in many countries at the same time.

According to The 2020 Web Globalization Report Card, the average number of language versions rose from 12 in 2014 to 33 in 2019.

The moment you launch the multilingual version of your website, you allow clients to access information in their own language. It moves your business ahead of the competition.

Why is that?

1 out of 10 buyers won't buy from you unless you provide product information in their native language.
---
Related content: 15 Languages for Translation That You Should Know About
---

Localizing product descriptions, training materials as well as marketing campaigns into multiple languages at once opens the doors of your company to global expansion.

Con: Translation Cost Multiplied by Each Language
The number of languages involved in the project is not the only thing influencing the final localization price.
There are four main factors that make up the final cost of website translation:
1. Number of words
2. Website subject matter
3. Languages involved
4. Additional services
---
Related content: How Much Does Website Translation Cost?
---
If you wish to localize your website into several languages at once, be prepared to multiply the cost.

Although these factors influence the final cost, be aware that when working with translation companies that offer a transparent pricing policy, the translation cost can be reduced even up to 36%.

Some languages are cheaper or more expensive. It has to do with access to translation resources.

There are places where the pool of professional translators is limited, therefore the rates for translation services are higher. This is the case for example with Norwegian, Swedish, Icelandic, and Finnish.  Icelandic has the highest reported freelance average rate on ProZ.com. 

Also,  services provided by translators from countries with a high cost of living are likely to be more expensive. A good example may be Japanese, in which a freelancer charges on average $0.16 per word for translation only.

The source language also influences the translation rate.

The rate for English - Japanese translation will be lower (average freelance translation-only rate is $0.16) than the rate for Italian - Japanese (average freelance translation-only rate is $0.18).  So, if your website is written in English, you have one less thing to worry about.

Pro: You Get a Translation Discount
When you localize your website into many languages at once, you may ask your localization services provider for a discount, unless you work with decentralized providers (one for each language or with multiple freelancers).
---
Related content: How to Really Save on Translation and Localization
---

Pro: You Reach International Users at the Same Time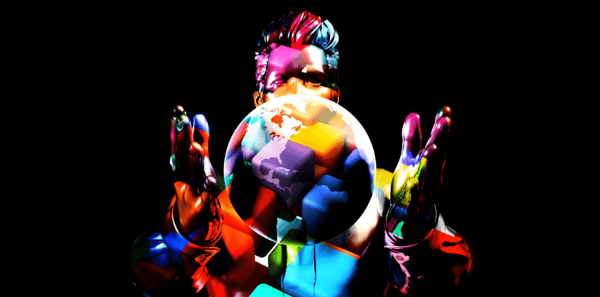 The best scenario is when all your international customers have access to the same amount of information and level of support.


But what do you do when the content is not 100% ready? Is it a good idea to leave the users with just a part of your offer available in their native language? Maybe it's better to provide the translated part together with the remaining content in the original language?

That depends.
If you are running an e-commerce business, it's better to display all the available products and services. You may choose to add a free MT plugin while waiting for the properly localized version, but add the disclaimer.
---
Related content: 3 Scenarios of How Wrong Your Website Translation Can Go and Why


---
Informing your buyers about the level of communication that they can count on in their native language is a good solution. Let your clients know the percentage of the content being translated and let them know that the remaining parts are translated automatically and may not be perfect. Then lead them to the original English version.

Con: Coordinating Multicultural Teams Located in Different Time Zones
Most of the people who translate your content are not located in your country, and they're not even supposed to be. Living in the market location helps translators understand your customers and their way of choosing products and services. It allows them to translate your content more efficiently.

In this case, it is good to find a reliable translation company and avoid going through extra loops with multiple providers. Your point of contact, usually a translation project manager, will be the person responsible for managing teams and tools and reporting the progress of the localization process.
---
Related content: 7 Things Your Translation Project Manager Handles for You So You Don't Have To
---

Actually, localization companies have been coordinating multicultural teams located in different time zones for years. Moreover, running the production outside of your working hours allows operation without you even being awake.

Accordingly, you can assign new translation jobs before leaving the office and the localization company will pick them up while you are sleeping and deliver before your alarm goes off.

Pro: One Global Product Premiere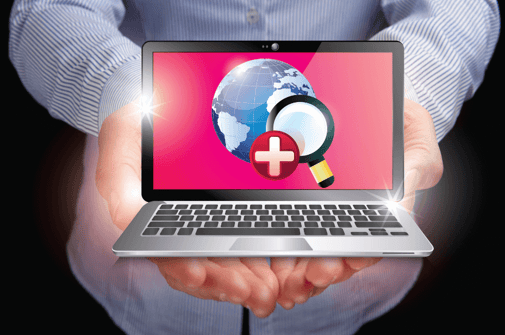 Launching your website into multiple languages at once allows you to provide the same content for international users at the same time.

It is then much easier to manage a global marketing campaign on Social Media, for example. 70% of online consumers learn about companies through articles like blog posts, not from ads. It's cheaper than paid ads.


---
Related content: 10 Best Practices in Website Localization
---
All you need to do is to allow your local bloggers to have access to the fully localized products as soon as they're live. International users want to have access to goods at the same time as their American counterparts.

They want to be given the same possibility to be the first to buy your new product, review it on their social media channels or blogs, and be among the influencers who echo your brand's marketing campaign.

Pro: Better SEO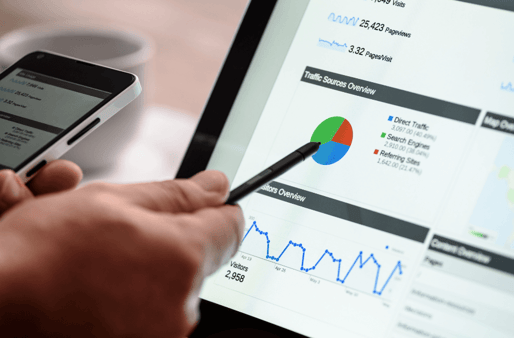 Your multilingual website generates multilingual SEO in several languages at once. Search Engine Optimization (SEO) is a crucial process for ensuring that your site is visible in Search Engine Results Pages (SERPs). Your website will show up on the search engines of all these markets and provide you with access to a broader audience.
---
Related content: A Quick Introduction to SEO Localization
---

In short, any traffic you get from either language version will improve search engine ranking for the whole site. It also helps search engines understand your site, as it's clear which languages you're providing the content in.

This influences your presence on the local list of Google search results.

Con: Keywords Review Into Several Languages at Once

Working with keywords that will help your clients find you on the Internet requires research.

Some characteristic features of your product may not resonate with the local audience and therefore these keywords need to be replaced with terms that will bring traffic to your website.
---
Related content: How SEO Localization Can Change Your Business
---


In this case, it's worth considering not only keyword optimization but also research, and it needs to be carried out for each language separately.


Naturally, this is not your job. This can be done in several ways for example:
You can ask a freelance translator of each language to research and optimize keywords;


You can assign this task to your marketing team, provided they know market preferences of the content being localized;


You can also ask your localization services provider to include this service in the scope of your website localization project.




Con: Complex Project to Manage at Once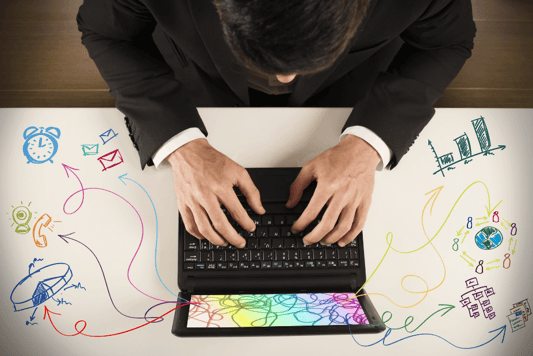 Translating your website into many languages at once requires good preparation and planning. Naturally, there is much to be done and there are many dots to be connected in order to do it right.

You have to remember that the content needs to be internationalized first. This means it has to take into account all local legal and cultural requirements like currency, payment methods, return policy, etc.

The multilingual website has to meet the local text formatting standards for example the use of local special characters or the right-to-left text layout.
---
Related content: How to Boost the Translation Into Multiple Languages at Once
---

The backend itself needs to be ready to handle multilingual content and you need to decide how you want the language versions to be displayed for the users. Based on the computer settings, or each user can determine the settings once they enter the website? And what about countries using more than one official language?


These are all the questions that need to be addressed before even thinking about having the website translated into other languages.


Fortunately, the process of executing the project can be smooth thanks to integrating your backend and translation software.



Properly implemented integrations accelerate your workflow and allow you to handle multilingual updates. Just remember that a website is a living organism and requires more updates than you might be aware of right now.

Translation Memory
Updating multilingual versions without unnecessary hustle and bustle is possible through content connectors and close cooperation with your localization service provider. They store all previous translations in what is referred to as the Translation Memory (TM) and you don't have to pay for each and every word again and again.
Translation companies restore and review the already translated content and apply what they call the TM discount to such restored content. You only pay the 100% rate for new words. This is how consequent language updates can be handled efficiently.

Translation Integrations
The already-mentioned integrations between your website's backend and translation software are introduced into projects to allow a fully automated process for sending data for translation.

It boosts the efficient handling of language updates and eliminates manual steps to increase productivity and quality by streamlining quality checks.

Integrations allow reduced TTM and localization cost due to easily implemented translation workflows.
---
Related content: 50+ Translation Integrations that You Should Know About
---


Is it possible to integrate your working environment or cloud drive with the translation software? This is the question that you need not answer on your own. It is the job of an experienced localization partner to ask about your tools and suggest solutions.

The ability to seamlessly supplement client workflow and streamline the process is what characterizes professional translation providers.
So, What's in It for You?

If you're going to consider localizing your website into multiple languages at once, use this article as a guide for addressing the pros and cons of such a scenario.
---
Related content: A Lack of Translation Integration With Your System: Trouble Alert
---
Your goal is to broaden the range of your international buyers as seamlessly as possible. In order to make it as smooth and cost-effective as possible, you'll want to avoid overlooking these facets of multilingual website good practice.

What to Remember When Translating Your Website Into Multiple Languages at Once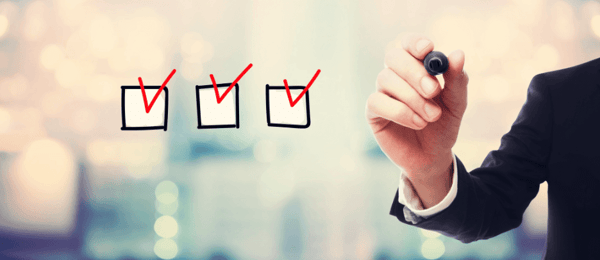 Don't wait too long to decide to launch your multilingual website. It generates new customers and encourages global business growth.

Cooperate With Professional Translation Services Providers
Thanks to the support of professional translation companies, you can forget about things for which you may lack time and experience. You can simply focus on your responsibilities and monitor the website localization progress.
---
Related content: 5 Benefits You Get From Working With a Translation Agency
---

Forget time zones and managing big multicultural teams of specialists, their questions, work progress instructions, feedback, and payments. Let the translation company handle it.
Be Prepared to Spend Money on Translation but Ask for a Discount

Website localization into several languages requires a considerable budget but there are a few ways to save money. First of all, require that your translations be stored in a Translation Memory and reused for future updates.

Approaching a localization services company with a multilingual website localization request is a good starting point for negotiating a special rate. You may not have this opportunity while translating each individual language version with several translation providers or individual freelancers.

Anything Else to Be Considered?

Is there anything else you would like to analyze? Maybe you have your industry-specific pros and cons that have not been addressed by this article?

Let us know and we can set up a call to discuss solutions that will best suit your global expansion needs.


---
Recommended articles:
Want a Successful Multilingual Website? Ask These Questions
Master Your Multilingual Website in 8 Simple Steps
Why Website and Software Testing Is More Important Than You Think