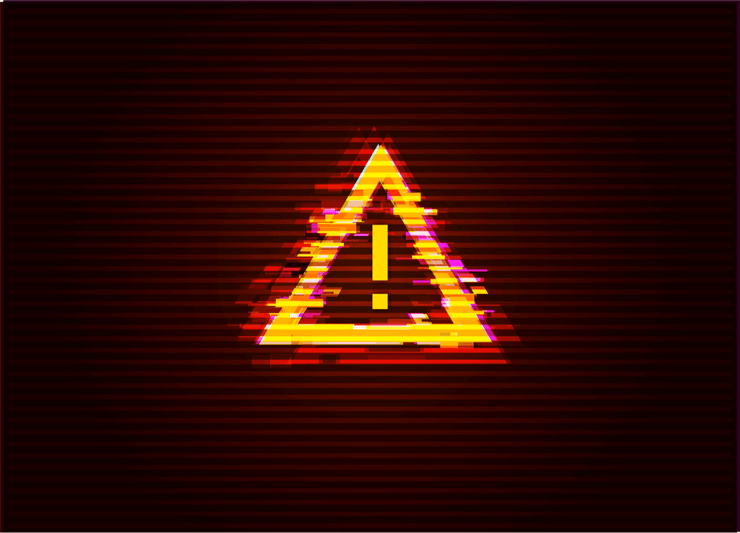 Since you are here, you are probably either considering starting the translation of your website, or you have already killed your multilingual website, but you don't know when and how it happened.
A properly localized website should increase your traffic and ROI. It should enhance your global expansion, no matter what your target: Europe, Asia, Africa or South America.

ATL has been assisting its clients with their global expansion and helping set up successful businesses in new countries by providing localization services, for over 15 years.

Based on what we've most often seen in the years of working with international clients, this article goes through 15 simple but frequent mistakes people make, when it comes to multilingual websites.




1. A Lack of a Multilingual Website

Error number one is not having a multilingual website at all.
The majority of buyers prefer to browse websites and purchase the chosen products on websites that are in their native language.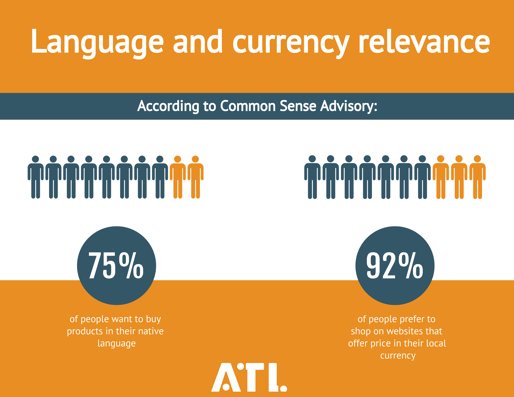 Most organizations already know that having a multilingual website helps them reach new markets and increases their ROI. We have seen it first hand, how translating a website impacts the ROI of our clients. For example, one of them had a 50% increase in web traffic after translating their website into 5 new languages.
The average number of language versions moved from 12 in 2014 to 33 in 2019.
For example, Philips supports 43 languages, Adidas - 32 and the Chinese tech company Huawei grew from 11 language versions to 18.
Wikipedia occupies the top spot on the list of Top 10 Global Websites with over 280 languages, and is one of the most multilingual websites on Earth.
2. Using Free Machine Translation Solutions Instead of Professional Translation Services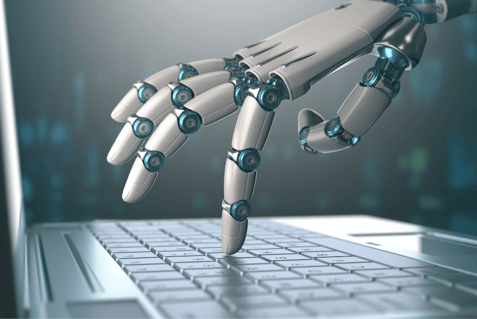 Free Machine Translation (MT) solutions are acceptable only in some cases, for example if you translate content for internal use only. If you want to communicate with your buyers, don't use free MT solutions. Sentences that sound unnatural and don't make much sense deter potential clients and make a pretty bad first impression.

Your clients can add their own free MT plugin to change the language version by themselves. The results, with regard to quality of the translation, are the same, but at least the user knows why the content reads so strangely. All the good intentions behind using free MT solutions on your website may not bring the results you expect.
---
Related content: Translation Agencies vs. Google Translate Plugin: An Honest Comparison
---

Microsoft support pages are translated by MT, but the company adds the following disclaimer:

This page has been translated automatically and may contain grammatical errors or inaccuracies. We want this content to be useful to you. Can you let us know if this information was helpful? Here is an English-language article for your review.

From the user perspective, this is something that should be noted, if you decide to use MT for your content.


3. Looking for the Cheapest Translation Services



It is very peculiar that some decision makers want their companies to increase global expansion, and understand the need of having multilingual website, but they do not secure adequate budget to do so.

Unfortunately, the piece of the pie that is allocated into localization is minimal, and you have to squeeze in the globalization requirements with very limited funds. Whether it is 10% of your marketing budget or less, by all means, it can be done. But you better use your budget wisely.
---
Related content: 7 Tips to Avoid Wasting Your Translation Budget
---

Beware of companies that provide the cheapest quotes. Sometimes the offers lack important services that need to be paid separately.

In other cases, it may be the result of poor quality resources. In this scenario, your website can contain grammar or spelling errors, or mistranslations. Poor quality services often lack proper implementation of cultural references, and may leave you with a website content that is not suitable for the local audience.


4. Multilingual Website Under Construction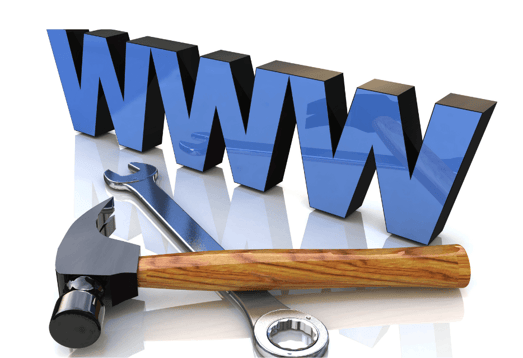 When you design your website for multilingual content, make sure to know in advance in what means you want this content to be available for the users. You may want to include a drop-down menu with language versions to choose from.
You can also automatically show users content in their native language.
---
Related content: 15 Languages for Translation in 2020 That You Should Know About
---
This can be done in a several ways. For example, the language version may be displayed based on the user's IP address. For the sake of multilingual users or countries having more than one national language (like Canada), it's worth adding a pop-up language settings window. Ask the visitor to choose the language version they prefer, and save the settings. It's as simple as that!

But what do you do when the content is not 100% ready? Is it a good idea to leave the users with just a part of your available offer in their native language? Maybe it's better to provide the translated part together with the remaining content in the original language?

That depends. If you are running an e-commerce business, it's better to display all available products and services. You may choose to add some free MT plugin while waiting for the properly localized version, but add the disclaimer. Informing your buyers about the level of communication that they can count on in their native language is a good solution.
Let your clients know what percentage of the content is being translated, and let them know that the remaining parts are translated automatically and may not be perfect. Then you can lead them to the original English version.




5. Skipping Video Localization

If your website contains videos with, for example, reviews or presentations of your product, remember to include them in your localization project. It may seem impossible or difficult to localize videos, but it is actually as easy as content localization.
There are tools that help put speech into writing and turn the recording into a document within a few minutes. From this point, there is no real difference in assigning the document into translation. Naturally, there will be timecodes, and the translator's approach towards video localization is different, but this is not something you have to worry about.

One more thing. It may seem like the cost of video localization would be a lot higher than the translation of your landing page. You are aware of the difference in cost when it comes to creating the original content, right? Don't worry, there are lots of possibilities within your localization budget.
---
Related content: How Much Does It Cost to Translate a Video? [Rates, Factors & Savings]
---
The cost of video localization depends on a few factors. The cheapest option is subtitling, the most expensive is voice-over. If are not a movie or cartoon producer, then simple subtitling should be perfect. You can also go for dubbing if you wish, which can be a good option and it is less expensive than voice-over.




6. Skipping Graphics Localization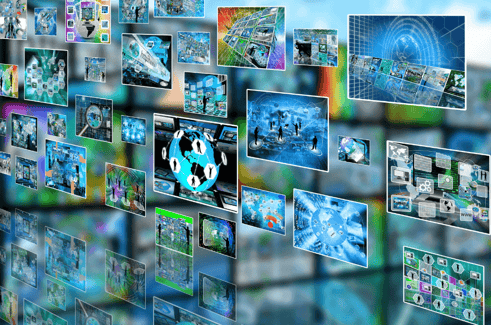 When speaking about graphics localization, I don't mean text on banners, but of course, this should be localized too.

Graphics used on your website provide context and support your message to the reader. Make sure that the message is appropriate and understood by the readers living in different countries.

Graphics can use symbols that are familiar to people living in one culture, but they may not be understood by people living in another.

There are plenty of examples of failed marketing campaigns but, as the mother of a newborn baby, the story of Procter and Gamble's disposable diapers marketing campaign in Japan is my favorite.

Product sales didn't reach the predicted numbers, given that the packaging of "Pampers" used a stork as a symbol associated with a new baby. This symbol is widely understood in most of the Western world, but is not relevant in Asia.
In Japan, the baby comes from a peach floating down the river or a bamboo stick. So, without a closer examination of the packaging, parents didn't understand the purpose of the product at first glance, and why it was placed in an aisle intended for baby products.


Although the context is as cute as a newborn baby, the actual problem was serious for the Procter and Gamble team.

It can get even more serious if there are religious symbols used in your website and you neglect to make them appropriate for other cultures.

There are numerous differences among cultures, and it is very important to remember that not only the words need localization, but the visuals also.




7. Failing to Adapt Pricing to Local Buyers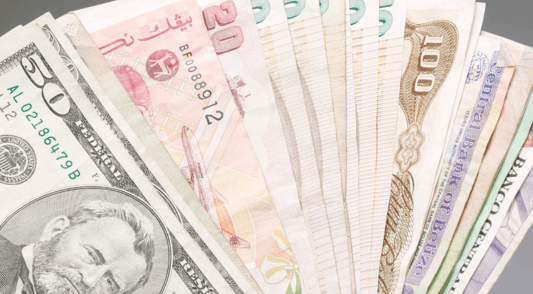 First of all, localize the currency. Remember to convert the prices into the currency that your buyers use. For example, it will be Euro for most of the European countries, the Pound sterling for Great Britain and the Japanese yen for Japan.

Showing prices in your buyers' currency is one thing. Another important factor, that can either accelerate or slow down your sales in the local market, is the payment method.

There are places in the world where a credit card is OK, but there are places where buyers prefer Paypal, for example. Other buyers are accustomed to paying in installments.

Make sure your buyers can pay in a way that is easy and convenient for them, otherwise they will leave without checking out.

8. Failing to Update Your Multilingual Website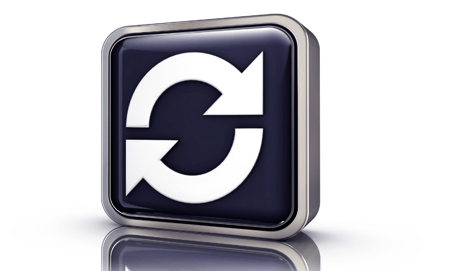 This is very similar to a website that is not fully localized. Leaving your local buyers with an outdated offer or information is a bad idea. They may feel like they are not as important to you.

Whenever you update your website content, make sure that the localized versions are also updated.

This may sound like a lot of file management, and back-and-forth with various translation providers. But it's not. If you work with a reliable localization services provider, all language versions can be assigned for translation with just a few clicks, through integrations. Integrations are connections between your website and translation service provider tools.


9. Neglecting the Cultural Context

We've already mentioned that it is important to remember what is appropriate in a given culture, and what is not. This is as important for graphics and symbols as it is for the overall message you communicate to your buyers.

Whatever you sell, or whatever service you provide, make sure that the way that you communicate is culturally appropriate when it comes to your clients' countries.

Refrain from using proverbs or references to fairy tales, as these may not be understood by your audience.

It would be good to know what colors are traditionally associated with positive feelings. You should be aware of which numbers are considered to be "lucky" numbers, as well as the numbers that do not resonate well in particular cultures.

10. Using Unsupported Fonts or Wrong Encoding

This is more of a technical aspect but, neglecting it can completely turn potential buyers away from your website.

Making sure that the website encoding supports local special characters brings you closer to providing a website that reads well. The same goes for fonts.
---
Related content: 6 Tips on Preparing Your Content for Translation
---

Missing the right encoding can lead to incorrect display of local special characters. Instead of the correct special characters, the program displays a string of random characters that are completely illegible.

With regard to fonts, special characters are most often missing their diacritical mark.




11. Ignoring Local Holidays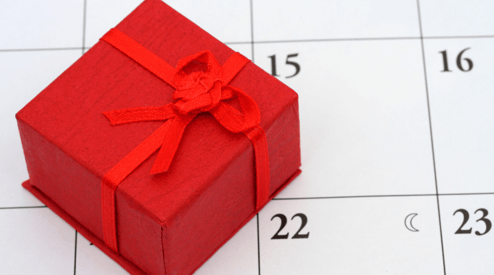 If you are thinking about having a special marketing campaign to celebrate the 4th of July, that's cool as long as you know that, in most of the countries, it is just another day.

The same goes for other special occasions like Halloween, which isn't celebrated in every country all over the world. The same with Mother's Day. This special day is celebrated almost everywhere in the world, but at different dates.
If you sell maternity-related products, it would be great to offer a Mother's Day deal, but make sure you do it on the day it is celebrated in the buyer's country.
There are different dates and names for holidays depending on a country like, for example, New Year's celebrated in China.




12. Addressing Your Audience in the Wrong Way

Make sure to be aware how your international clients should be addressed. An informal tone is almost taken for granted in English. Using Sir and Madam in your business communication might sound a little weird. But German, French, and Japanese are quite the opposite. A familiar tone might come off as rude with those audiences. And you can imagine how this can affect your multilingual website's performance.
---
Related content: A Guide to Measuring Website Localization ROI
---

The order of first and last names is also different for different countries. It is important to know what formal and informal ways of addressing the reader look like, and which one is preferred.



13. Designing Your Website Only for Left-to-Right Readers

Most people read in an F-shaped pattern. This means that the most important information should be placed on the left side, since people from the West read from left to right.

When providing the Arabic version of your website, bear in mind that the most important information should be placed on the right. You can't simply translate the content and place it from right to left. You have to make sure that the reading preferences of your local audience are respected.




14. Squeezing in the Translated Content

If you just forget about the fact that there are languages in longer or shorter form than English, then you will have another problem with your multilingual website.
To avoid shrinking the font to an illegible size, remember to keep space available on the page in mind when translating. After translating the text, verify that it looks right, and that there are no unnaturally empty spaces in the layout or fragments with compressed text.
Perhaps in some situations, you just need to slightly reduce the amount of information, or formulate it differently.




15. Ignoring Legal Requirements of Local Markets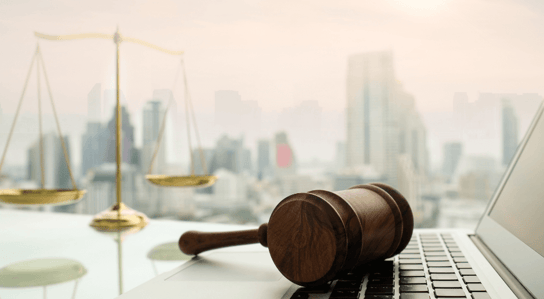 Last but not least, pay close attention to local legal requirements.
Each country has its own regulations on privacy, terms of service, and data protection. This is something you need to know.

Also, make sure to be aware of local complaint procedures, customer support regulations, and laws concerning taxes. This will not only save you from killing your multilingual website, but can also prevent costly fees or lawsuits.



How is Your Multilingual Website Doing?

No matter if you already have your multilingual website up and running or if you are just considering it, make sure to use these tips to avoid making some common website localization mistakes.

One of the services we offer at here at ATL is your multilingual website audit. Within few minutes, we can check if your website "works" for your worldwide success, or if it is just draining your pocketbook.
If you'd like to check your website or ask any of your questions, go ahead, and contact us.
---
Recommended articles:
How to Reduce Turnaround Time for Content Translation