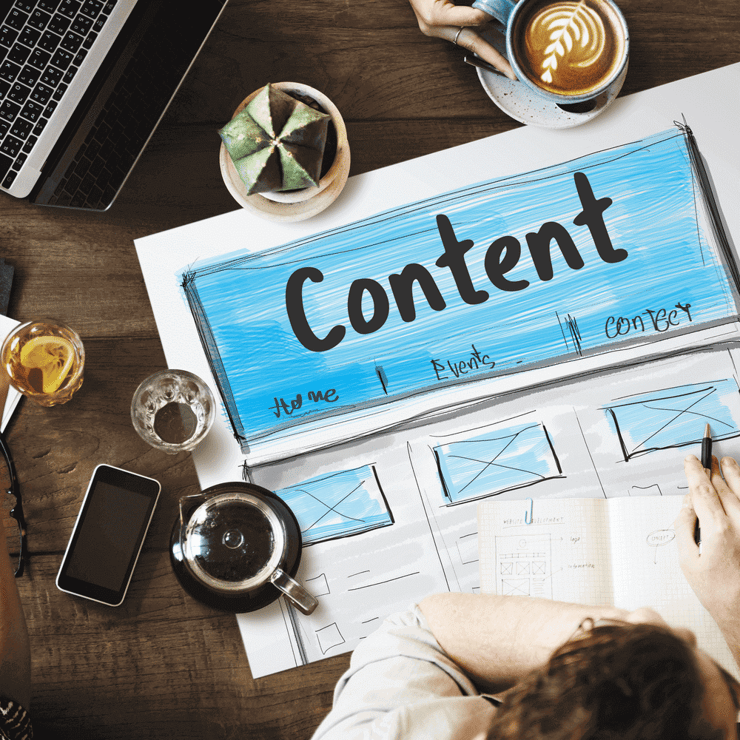 How do I prepare my website for localization?
What is the best way to prepare my content for translation?
How do I prepare our software for translation?
In the 15 years of working for international clients, we have frequently been asked these and similar questions by companies fully aware that in order to meet their time to market with their multilingual content, preparing for translation is a key step. It cannot be missed.
This article will list 6 tips on how to best prepare for translation so that you succeed in global markets without delay.
1. Create Your Content With Translation in Mind
No company with ambitions for international expansion creates content, product, software or application thinking: It's not for outside of this country, unless it's a top-secret military device, etc.

So, if you really want to grow your business and enter new markets, translation can be included in the creative process.
A task for you: Find an error in the previous sentence in three seconds.
One Mississippi.
Two Mississippi.
Three Mississippi.
Got it? In case you missed it:
If you really want to grow your business and enter global markets, translation has to be included in the creative process. There's no room for can.
What does it mean to include translation in the content creation/development process?
Know Your International Audience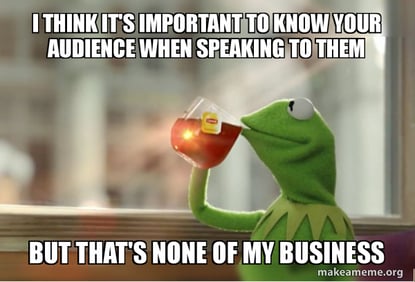 It's such a cliché to say, yes. But it's important enough to be reminded about as often as possible. When you enter a new market with your multilingual website, marketing content or a multilingual product information, it's useful to:
Determine the markets, to know whether you are the right fit for each other;
Study search and purchase habits of the local audiences;
Know local audiences' preferences that stem from their culture, language (or version of the language), tradition, religion, laws etc.
Since over half of the population uses online channels, International SEO is also definitely something to keep in mind as early as at the preparation for translation stage. If you do it, fabulous! If you don't, here's why you should:
You will avoid creating content that might be offensive or otherwise unacceptable to the audience that you are targeting;
Your product or content (marketing content, website, product information or any other) won't be missed by customers because of you choosing the wrong keyword expressions in the language you target;
You will translate your content for the right channels – not everyone is using Facebook.
Make Your Visuals, Layout and Formatting Localization-friendly
In order for the localization process to go smoothly, the simpler the content the better. It doesn't mean avoiding visuals, of course. Just make sure to keep these tips in mind:
Use images that are as universal as possible;
If you use country-specific images, make sure they are not used in content targeting another country, change them accordingly for each market;
If you embed any text in the images – make sure it's localized specifically for the targeted audience.
When it comes to translation, fonts and any type of formatting (dates, numbers, measures) are relevant too. The same goes for diacritics. Bear in mind that there will be limitations in the use of fonts when it comes to special characters of the local language.

Many fonts do not support local special characters. The last thing you want to do is launch a website or release your marketing content or a product information with missing diacritics.
Keep these details in mind when you plan on translating your website or any other piece of content to make it user-friendly and accessible.
---
Related content: Creating Localization-Ready Technical Documentation for International Audience
---
You want to enhance your customers' experience, not confuse them.

When you translate your product information that contains any information related to measure, it has to deliver accurate information to the right users. The end users have to be able to read the tables in their own language and understand the visuals or any information given in the document.
For this to happen, your translation provider has to be able to extract all the variables and translate them without having to exchange e-mails back and forth with you. You want a smooth translation process.
When you plan video game translation, all the information containing units of measurement, numbers and dates should not be hard-coded so that it can be easily extracted for translation.
Make sure that your content contains clear information about the dates, measurable elements, so that the translation team doesn't have to get back to you and clarify over and over. You want to introduce your content/product/software to the global markets without anything slowing you down.
Remember that when it comes to layout, text expansion is one of the very important aspects to keep in mind. Take, for example, translation from English into Polish:

Just a quick note: The translated, Polish expression should really say: zaloguj się. When you use Google Translate for personal use, make sure to check the diacritics. Although it clearly shows the differences in text length depending on a language, Google Translate is not a tool to be used for business translation.


If you don't take the text expansion and contraction into consideration when creating your content, the translation will take more time as, certain corrections have to be implemented.


Make sure your content writers create the content that will enable text expansion or contraction without compromising its layout.
Prepare Your Translation Style Guide and/or Glossary
To boost the translation speed, it's useful to create a style guide and/or glossary of terms. This will not only streamline the whole process but it will also ensure your content's consistent tone, voice and messaging. Your glossary should deliver information about:
Brand and products names,
Industry-specific terms and jargon,
Slogans and taglines,
Relevant abbreviations.
Make sure to include as much information as possible in your style guide, to enable translation agency to deliver multilingual content that is consistent in reference to the tone and voice of your brand. Let them know whether the tone of the content is formal or informal.
If you are not sure what it should be in a different language, ask. The professionals at the translation company are there to guide you. Your brand's preferences regarding the format, punctuation, capitalization and any other aspects of the content's style should be included, too.
The more information you provide, the faster and the better the translation process will be.



2. Check Your Content to Speed Up the Translation
Before you send your content for translation, conduct a thorough grammar, spelling and terminology checks. Even the smallest typos can affect the translation outcome. They can either slow the process down due to the translators coming back to you to clarify their doubts or in some cases the text might be translated incorrectly.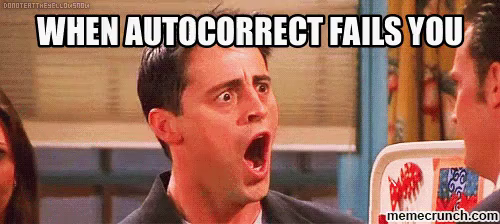 You want your content translation process to be smooth with swift workflows. Sending a spotless content for translation will ensure that.
When you send your video game for localization, check all the relevant information and make sure your translation provider knows it. The characters' names, the places, the plot might contain unusual words. This is where the smallest but troublesome errors may occur.
In your marketing content check for any inconsistencies, spelling, or grammar errors, to secure a smooth translation process delivering multilingual collateral marketing that will speak your audience's language, without the risk of confusing them.
---
Related content: Marketing Translation Playbook
---
In your product information, UI software, and website content, check for any errors when it comes to specific symbols, abbreviations, navigation menu content, as well as grammar and spelling, of course.
The fewer errors, the faster the translation process and the better the multilingual content's quality.
3. The Files for Localization, Translation Tools and System Integrations: Ask About Them
You can have your files for translation in different formats, depending on a situation, how you work, and also depending on the type of content for translation.

If you send scans for translation, make sure that they are of the highest quality, legible and clear, to enable a fast process of converting it into editable format.
If you are able to convert it yourself into a Word, Excel, etc. (ask your translation provider about the best file formats to use), then do it. It will save you time and money.

The same goes for PDF files. If you are able to convert them, that's great. If not, the translation provider will do it in order to be able to work on the content efficiently.
The important thing that you can and should do before you send your files is to ask about their formats and clarify whether they are the best to use in your case.
There is a way to avoid unnecessary file exchange process that slows translation down. It's tight integration between your translation provider's TMS (Translation Management System) and your backend.
If you use:
Marketo or HubSpot for your marketing content management,
Dropbox or Google Sheets to manage the information distribution,
WooCommerce for your WordPress-based online shop,
Any CCMS,
File hosting service,
Open-source eCommerce platform written in PHP (like Magento),
Desktop publishing software (AdobeID or other),
Web-based version control repository hosting service (like Bitbucket and other),
Any other cloud-based or disk-based system for controlling, creating or managing your content and developing your software. Ask your translation provider if they can integrate their TMS with it.
---
Related content: 50+ Translation Integrations You Should Ask About
---
If your translation company has an integration with your data system, it means:
Faster translation delivery due to reduced manual steps of data exchange between your system and the TMS (Translation Management System),
Reduced costs thanks to automated translation projects and workflows setup.
You will not only reduce translation costs but also increase your ROI faster by delivering your multilingual content created directly from your backend instead of having to exchange your data back and forth. Your multilingual content will be delivered directly to your data system, saving you a lot of time, money, and resources.
Before you send your content for translation, make sure that you know which tools your translation company uses, whether they will work in your best interest, and also, ask about the translation integration aspects as mentioned above. Don't wait too long with this. Clarify before you start.
4. Discuss All the Relevant Details Before Your Translation Project Starts
Before the translation process starts you will have a lot to talk about with your translation agency, and this should also be done at the preparation stage.
Apart from clarifying the tools, integrations and file formats, you should also discuss:
Budget and price, of course;
The prepared style guide and glossary;
Any additional information about your content's context, languages to choose, project management;
What process the translation agency has when it comes to selecting the right linguists to handle your content.
At the preparation stage, you should ask all your questions, listen to the answers and see whether they cover it all. Leave no room for doubt.
Don't just ask how much the translation service will cost, ask them how the translation company is able to help you save as much as possible. Hint: Translation Memory.
---
Related Content: Translation Memory Calculations in Action
---
Ask them how to streamline the process. Hint: Translation integrations and translation tools.
Ask them about their project management. Hint: Dedicated project managers will ensure your content translation is handled in a consistent way with the localization outcome delivered to you within agreed the deadline.
Ask your translation services provider what they need from you to make translation as fast and as effective as possible. Hint: Style guide, glossary, additional information, and reference material.
Ask about their experience in your industry. Hint: Translating one brochure does not make them marketing translation experts. Nor does it make them website localization pros just because they translated one website a while ago.
The translation company should have resources at their disposal that are specialized exactly in your field of industry. To the smallest detail.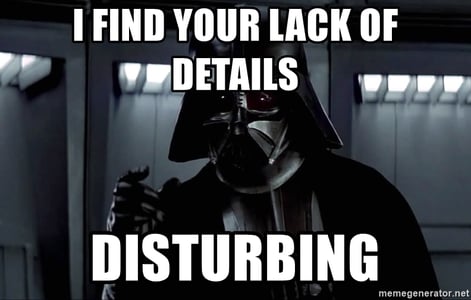 Make sure you cover all the details you need to properly prepare your content for translation, and at the same time remember to deliver as much information as possible for your translation agency to be able to deliver quality translation on time.
5. Include Your In-Country Reviewer Before Translation
The most probable thing is that your translation outcome will be reviewed by your in-country staff member that is the native speaker of the language, but who is not a professional linguist.
---
Related content: 3 Pillars of Successful Reviewing Your Translation Provider's Work
---
It's very important to engage your in-country reviewers into the content creation stage from the very beginning. If they know the style guide and glossary because they took part in creating them, they will be more effective, and they will also be able to plan the review ahead.
Important hint: Let your in-country reviewers contact your translation agency to share advice and questions on both sides, to make the review truly professional and efficient.
The translation company should be able to offer guidance and tips for the in-country reviewers on how to use the translation software to conduct a time and cost-effective translation review based on merits, and in compliance with the agreed translation process.
6. Listen to the Translation Agency's Advice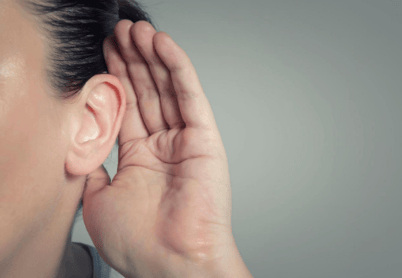 Whatever translation service you need, whether it's marketing translation, software localization, electrical and electronic components localization, app translation, product information translation, technical translation, LMS localization, or any other translation, when you prepare for it, ask questions.
Questions will allow you to determine whether you and the translation provider are on the same page. It will also help you check if everything you plan and do is the best choice in terms of localizing your content at a later stage.
In that aspect your translation agency's experience and expertise may come in handy. If they advise you on specific tool (without pushing it to the extreme just to force their solution) and you see the logical explanation they give you makes sense, it's probably a good idea to listen.

When you ask about the best file formats to use and they mention integrating with your backend giving you all the reasons for it – consider it.

If you are convinced that translating your content to a certain language is a good idea but they give you reasons showing that maybe a different direction could be more beneficial – think about it.

You don't have to take all the advice and do as they say. Just make sure that you consider your options.

You will also clearly see if the translation company has the experience you expect. Without it, they will not be able to offer any sort of advice.
Why Preparing for Translation is Key to Your Global Success
Great translation comes to those who prepare for it. Preparing for translation needs to take place on many levels:
Content creation/product development/website design with translation in mind;
Respecting differences in formatting, layout, and linguistic nuances depending on the language of the content;
Including all the relevant resources into the content creation and translation all the way through the translation review.

And the thing that brings it all together is communication. The better you communicate with your translation agency, the more you know, and the better you will prepare your content for localization.
Preparing for translation takes time and effort. It also pays off. The better you prepare for translation, the faster you reach your international audience with your multilingual content, fully accessible product, easy-to use website, user-friendly application or comprehensible eLearning platform.

Prepare for translation from every possible angle to win in global markets.
---
Recommended articles:
5 Ways That Translation Companies Cause You to Overspend
15 Software Localization Myths