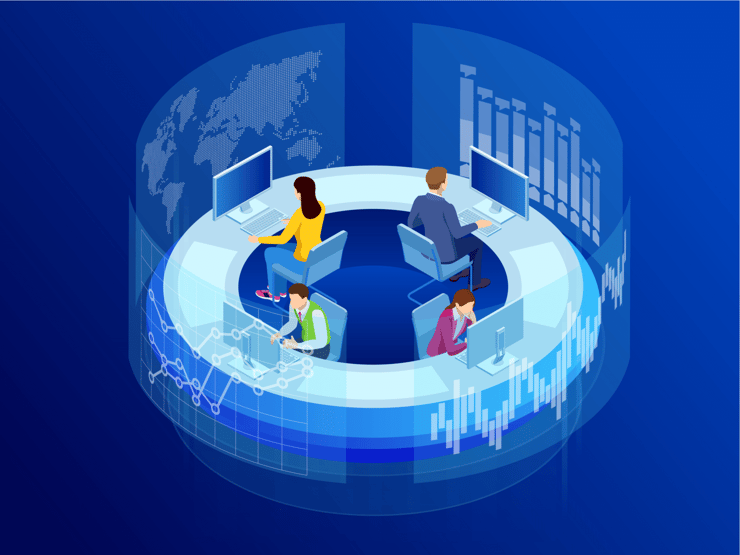 How far are you able to throw a ball? Does it depend on what type the ball is, or does it have to do with how much effort you put into it?
Global communication with your clients is nothing less than being able to pitch a ball from, let's say, Europe to the USA. In your case, though, it's not just about the pleasure of playing a game.
It's about winning.
And whatever type of content (ball) you will pitch, your effort is the main factor that will determine whether you win or lose on the international market. As long as you know the local customs, linguistic nuances as well as the best practices in creating your multilingual website, you are on the right path.
During the years of working with companies all over the world, we've learned that website translation may not always be the service that they look for. And since we've been asked quite frequently about the SEO localization, this article offers a quick introduction to what it is.
Knowing the basics will help you decide whether it's website translation, website localization, SEO translation or whether it is SEO localization that you really need.

A Few Words on SEO

SEO (Search Engine Optimization) is a set of processes and practices focused on making a website more visible in the search results.
The word visible is very important here and should be considered in its technological aspect – the website has to be visible to web crawlers and convince them to pump up the site's rank in search results. When launching a website, you probably want it be displayed to a greater number of users searching for that particular content.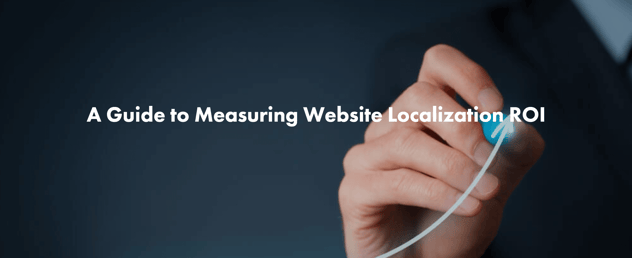 In short, to make a website optimally visible and understandable for Internet browsers, you have to develop it in line with SEO-related practices. The higher the usability of a website in the digital eyes of the web crawlers, the higher its position in search engines results.
The ultimate goal of SEO is to make your website displayed on the very first page of search results in users' browsers. In return, your website traffic should greatly increase as users are willing to visit websites related to their search terms (keywords) or phrases. And more website traffic usually means increased sales.

SEO allows you to target more clients, provide a better user experience, build credibility and reputation, as well as a significantly increase in website traffic and conversions. What is also important, SEO (while not being a cheap service) is significantly cheaper than paid strategies.

It is not an easy task, though. The whole concept of SEO is a highly complicated matter that would require dozens of separate articles to be explained in full, so if you are new to this, or you are considering introducing SEO practices to your website, start here or contact your webmaster and start asking questions.

If your website is already optimized for SEO and you want to go a step further, you are in a good place – it is high time to expand your company's mojo over other regions and locales.
---
Related content: How Much Does Website Translation Cost?
---
A Short Guide to Translation Terminology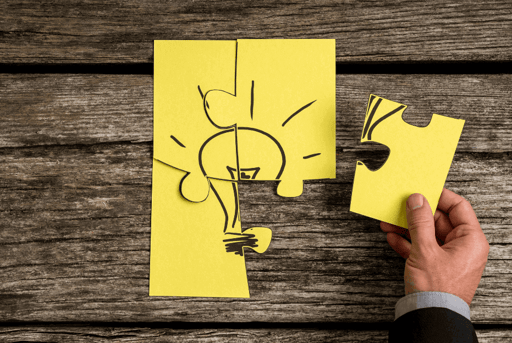 Before you even start considering localization with SEO in mind, it is advisable to differentiate the basic concepts: translation and localization.
What is Translation
Translation is a single process of rendering a text from one language into another while preserving the meaning of the original.
What is Localization
Localization is a comprehensive process of adapting a product or service for a target market or locale. It is more like rewriting the text in the target language while simultaneously adapting the message to local audiences.
---
Related content: 4 Main Aspects of the Localization Process
---
The adaptation covers conversion of units, addressing cultural and non-textual components, as well as linguistic nuances of the target locale, etc. So, when you think about translating your website into another language, you are actually thinking localization.
It does not stop there.
What is Internationalization
Internationalization means that a product or service is created already with the assumption that it will be localized.
A good and simple example of an internationalization-based approach towards creation of a software or a website is making buttons or displays big/wide enough to accommodate longer phrases for items localized into other languages. Of course, the concept itself is far more sophisticated.
---
Related content: 6 Tips on Preparing Your Content for Translation
---



Why a Translated Website May Not Work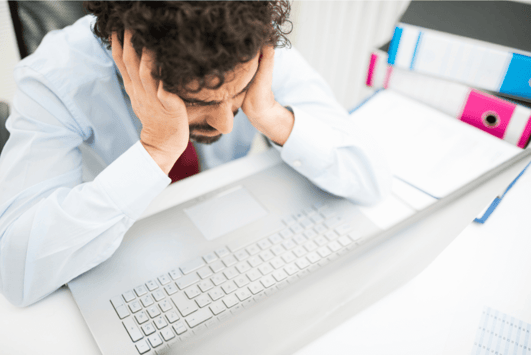 The answer is simple: There are better websites available. Sad but true.
Your competition went global as well, and they have their websites tailored to the needs of domestic users, which is favored by web crawlers. In terms of websites, localization itself may not be sufficient.
---
Related content: 15 Simple Ways to Kill Your Multilingual Website
---
Pitching a ball far is not enough, you still need good aim. What do they have that you don't?
It is almost 100% sure that they invested in SEO optimization. Here is a good example of what that means:

A sneaker manufacturer from The United States will use sneakers as a shoe description, whereas users from United Kingdom will most likely search for trainers. Airplane or aeroplane can also make a huge difference.
They will also check which keyword, related to the sneakers and translated into a chosen language, has better results in the SEO tools like Ahrefs, SEMrush, KWFinder, etc.

These two simple examples depict the very important rule that you should not only speak the language of your audience – you must speak as if you were one of them. The "potayto, potahto" approach does not apply here. You do not sell potaytos or potahtos – you sell one of these, or both.


SEO-Based Localization – Where To Start?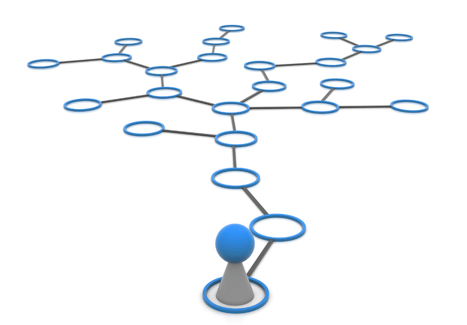 The concept of International SEO may seem complex and, before you get to the international part, you need to realize that the majority of initial work is in your hands (or in your website managing team's hands, to be exact).

As stated above, if your website is already optimized for SEO, it is more than recommended to go further and localize it. However, before you take a swing to pitch the ball, you have to pick your direction and carefully aim. And this is the place when you should ask yourself a very important question:


SEO Translation or SEO Localization?
Do you want to throw the ball to a certain region or do you want to make the ball so big that an entire (target-language-speaking) community will see it?
SEO Translation
Both approaches have their strong points and they both aim at getting your website as close to the top of the search results as possible by using SEO best practices.

SEO Translation seems to be an easier pitch (less precise aim needed) as it means that content and the keywords used in your website are carefully translated into another language.
---
Related content: 15 Languages for Translation That You Should Know About
---
The target here is an entire target-language-speaking community. This approach seems to be a good solution for regions that are not significantly diverse in terms of culture, dialects, or social attitudes – when you simply need to be more visible on Internet in a given language and drive more traffic to your website.
SEO Localization
SEO Localization means adapting a website content with a specific locale in mind.
Here, the localization team must pay great attention to every possible cultural reference, linguistic nuance, or social attitudes that may tip the scales towards a success or a failure.
---
Related content: 10 Best Practices in Website Localization
---
SEO Localization means that you are targeting a particular country or even region by making your website relatable to your target-locale audience. SEO Localization may include locale-specific wordplay or metaphors. In some cases, some portions of the target text may need to be rephrased to include some common expressions or avoid inconvenient phrasing/equivalents.

You may have the best products and services in the world and still fail to sell them abroad since the web search users will not know about them. SEO is a way of changing that.


How Much Does SEO Localization Cost and Who Should Do It for You?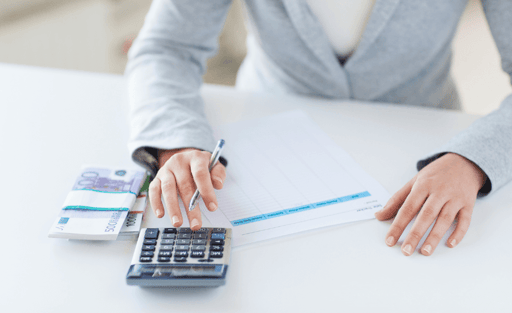 A successful SEO requires an extensive experience, specific tools, and a lot of solicitous work. It is highly recommended to simply leave it to the pros.

How much does SEO cost? Depending on the company, the whole thing may be divided into packages and may include a one-time SEO or an SEO service that will be managed over time.
Subject to the scope of provided services, the experience of the SEO team, and the size of your website, the overall cost of SEO can range from $250/month to over $19,000/month for a managed service. A one-time SEO project can range from $5,000 to even $30,000.

When it comes to SEO Localization (International SEO), it is rather hard to estimate an average price range.
The cost depends on the amount of required work and may greatly vary among localization agencies.
Some localization companies cooperate with creative agencies, sharing the workload (by leaving non-localization parts, if needed, to the pros) to provide their service with the highest possible quality.
Others use their freelance resources and keep the translation quality under control with the use of proper tools and processes.
---
Related content: How to Measure the Quality of Translation
---

The simplest way of getting an SEO Localization price estimation is to ask your localization company. What is of utmost importance here, is that regular localization resources, no matter how experienced in marketing translation, are not enough.
You need SEO hotshots with documented experience in the field. International SEO requires not only the use of Computer-Assisted Translation (CAT) tools, but also SEO-related tools. Not everyone has them and knows how to use them.
Let's say you have a website in English and you need to localize it into Spanish and French. An experienced website localization company with an expertise in International SEO would ask you some relevant questions, for example:
Is your original website optimized for SEO?
Do you have a monolingual or bilingual glossary of keywords that you want to target?
There would be more questions coming your way, but to make it easy for you to realize the difference between website localization and website localization with SEO in mind, these two will suffice.
If you don't have your website optimized for search engines to rank it high, then after localization into new languages, nothing will probably change for you in terms of website traffic and attracting new audience. Make sure your website is optimized in the source language as well as in the target ones, regardless of whether you translate into one, two or more languages.
---
Related content: How to Boost the Translation Into Multiple Languages at Once
---
You need content with carefully selected keywords on your website and then you need a team of professionals who will be able to either localize these keywords, or localize them and optimize in terms of SEO. They may be local SEO experts that your localization company has at their disposal, a creative agency or other resources.
---
Related content: Marketing Translation Playbook
---
Just because your marketing translation company will be able to localize all your content does not mean that this will be picked up by search engines in the languages that you translated the content into. Like in English, the same in any other language: Some keywords resonate better than other.

Beware of The Black Hat Mojo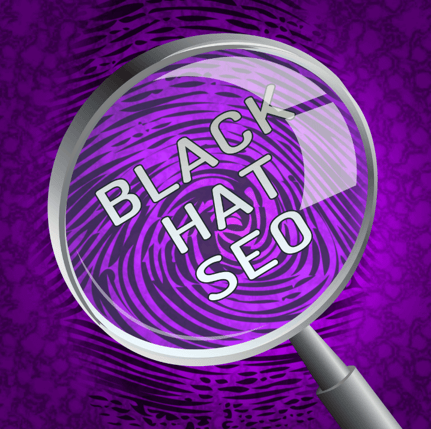 As with every IT-based mechanism, there will always be someone that will try to bypass them or make them work outside an ethical conduct. The same can be said about SEO techniques.

In general, SEO takes time and effort. However, there are people and companies striving to achieve quick results, meaning that they want to elevate their websites in the search results as quickly as possible.

To do that, they try to use so called Black Hat SEO which is a set of unethical practices aiming at increasing the website's rank in search results. Needless to say, such practices violate terms of services of major search engines.

While the Black Hat SEO does things like keyword stuffing, sneaky redirects, cloaking, link schemes, etc. that can provoke a rapid elevation of your website's rank, it will be swiftly detected by the search engine's safety mechanisms.
In such a case, automatic as well as manual penalties will be applied, pushing your website down in the rank. So, after a short period of going up, the website will go a long way down and, ultimately, will no longer be visible to your potential clients.

After all, SEO is all about presenting the most relevant and high-quality content to the users. Localizing a website that uses the Black Hat SEO is just money down the drain.

The success of your website highly depends on its technical sophistication and its high-quality content – that is obvious, however, you are not the only one striving to get ahead of the competition.
As with many other games, this one has to be played by the rules. Luckily, these rules aim at making your website the best version possible. And the better the website, the better its SEO Localization.


International SEO - A Service Different Than Any Other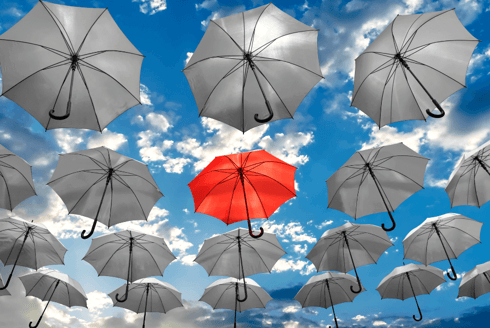 International SEO is a complex service requiring not only the source (original) text to be almost flawless but also a perfectly shaped medium, which in this case would be your optimized website. And that is only the start.

To be able to fully utilize the potential dwelling within your content in other locales, you need to use the best-in-class localization resources: translators, revisors, and proofreaders with proven experience in using SEO tools as well as in International SEO.


Make sure that you know exactly what service you need, whether it's website translation, localization, or international SEO. Be sure to ask your translation company which services they offer, whether their resources have experience in using SEO tools as well as in translating and localizing website content.
And last but not least, remember that SEO optimization is never-ending. Continue to optimize your content in every chosen language to reach a wider global audience, enhance their experience, and increase your ROI.
---
Recommended articles:
7 Tips to Avoid Wasting Your Translation Budget