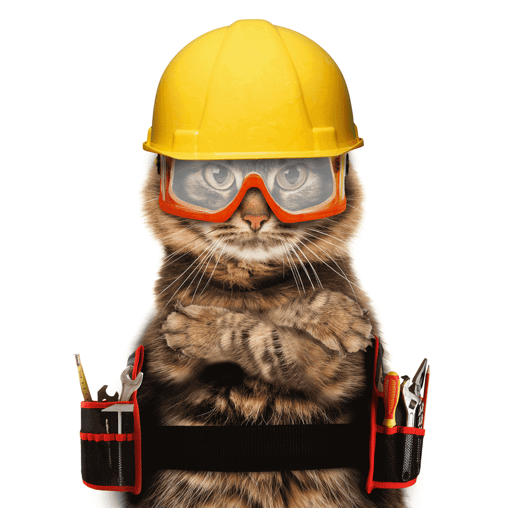 Are you here because you are interested in selling your product globally? Do you want to launch a multilingual marketing campaign? Or, do you need to translate documentation of your product to meet local legal requirements?

No matter the reason, if you're looking to translate your content you should be aware of what to expect from your translation agency. This means having at least a basic understanding of the translation and localization terminology as well as knowing what tools translation agencies use and how they can be of use to you.

At ATL, during the 15 years of collaboration with our clients as well as other translation companies, we have experienced working with every translation tool.

This article is here to help you learn what these tools offer, how they work and most importantly, how they can help you translate your content to grow your business while saving your money in the translation process.

Before listing the top 10 translation tools that you should know about, there are three important questions that need to be addressed first.

What is Translation Software?
Translation software is very often called CAT (Computer Assisted Translation or Computer Aided Translation) tools.

There are all sorts of various CAT tools available on the market. You can choose from web-based software, desktop solutions or a mixture of both. There are even versions for smartphones available.

All of the tools are very similar and serve the same main purpose - they speed up the translation process.

The most basic feature of all of the translation tools is that they divide the content in the original language into logical chunks called segments and create a bilingual file. The file is a two-column table with source language text on the left and an empty space, waiting for the translated content, on the right.


The sole act of translation is always conducted by a human translator using the CAT tools which have very specific features. They:
Create .xliff (XML Localization Interchange File Format) files that can easily convert back to the original file format and replace the source language content with the translated text,

C

an be integrated with other tools and systems

or content repositories,

Contain quality assurance modules, reporting options

, project management, terminology management, filtering

and many other

features

that speed up the translation process and help maintain quality.


One of the other very important features of translation management software is the database that stores all the translated segments. This database is called a TM (Translation Memory) and is one of the best inventions of the localization industry, for translation agencies and for you. 


How Does Translation Memory Help You Save Money?

Everything that has been translated in a document or a project is immediately saved in the TM and can be easily reused at any time. For example, if your text contains two sentences that differ by only one single word, the TM will immediately recognize the already translated sentence and point to the one difference that needs translation. 

Translation Memory saves you and the translator a lot of time during the translation process which also means you saving money. It also increases consistency which prevents your international audience from being confused by your content.

Imagine a situation when you need 100 pages of text translated without the help of translation management software. You could accidentally translate similar sentences in different ways. You'd also end up manually translating text that you've already translated before.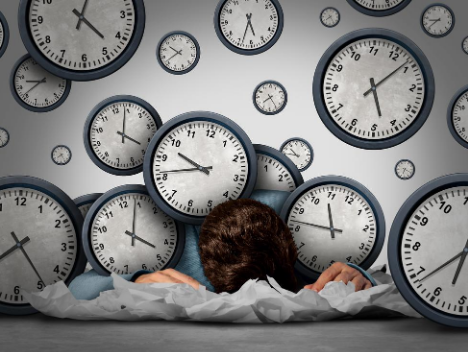 Or, imagine the name of a software option being different in the UI (User Interface) and in the IFU (Instruction For Use). This may lead to the necessity of costly last-minute updates. Your reputation as a trustful professional may suffer from this localization error. 


Translation software is designed to:
A

ssist

the translation process,

S

peed up the translation

and revision stages of the translation

process.


Most of these translation tools can be integrated with your content management systems. Translation integration with your system is particularly useful if you need to translate multiple files in different language pairs. For example, if you need to translate software and help documentation into Spanish, Italian, Chinese, Korean and Japanese.

When your system is integrated with translation software it speeds the translation process and reduces the overall costs of the localization thanks to decreased number of unnecessary manual tasks, automated processes and efficient data exchange.



---
Related content: 50+ Translation Integrations That You Should Know About
---

Which
Translation Software is Better
?
We
b
-Based or
Desktop Solution
?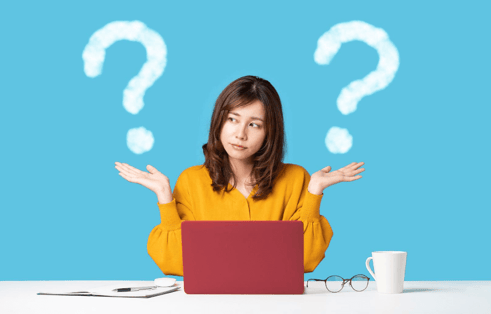 The answer is always: the one that suits your needs best. Going through the pros and cons of both might be useful.

With online, web-based or cloud-based solutions, no installation is needed. You can work with any operating system you like. You can access it from whatever device you want. It enhances the collaboration of multiple linguists, which speeds up the translation process.

Also, the translations can be immediately visible in context and quickly updated. What can be problematic is the Internet connection or issues with the operation of the server.

The desktop solutions are not Internet or server dependent. However, you need space to install it on your computer. Unless you have multiple licenses or your license is floating, you can access it only on one device.

If you forget about the auto-save option your work could be lost.


Now that the basics are covered, it's time to take a look at some of the top 10 translation tools in 2020 for you to know exactly what to expect from your translation agency and have your content translated in time to hit the multi-market.
1. Memsource
Memsource is widely known for its web-based version, but it also provides a desktop translation solution that can be installed on Windows, Mac, or Linux. Memsource calls itself an AI (Artificial Intelligence) powered technology.

Each enterprise customer is provided with a personalized offer, flat rate pricing for all Memsource features. Premium connectors are available at an additional cost.

A free personal edition is available with a two-file simultaneous translation limit.

Memsource integrations:
Adobe Experience Manager (AEM)
Bitbucket
Box
Contentful
Contentstack
Dropbox
Drupal
FTP
Gengo
Google Drive
Git
GitHub
GitLab
Hakromedia
Help Scout
HubSpot
Joomla!
Kentico
Magento 2
Marketo
Microsoft OneDrive
Microsoft SharePoint
Microsoft Azure
Paligo
Salesforce Knowledge
SFTP
Sitecore
TransPDF
TYPO3
WordPress
Zendesk
XTRF
Plunet



2. MemoQ
MemoQ is a desktop solution but allows online work through Webtrans.

It is an advanced CAT tool, which includes features like: TM, terminology management, MT, alignment, quality control, reporting, project templates, custom file importing options and more.

The tool is feature-rich and in the hands of a proficient user can serve various needs.


WordPress
iLangl
Git-based repositories
FirstSpirit
FTP
Plunet
FlowFit
XTRF
Protemos
3. Wordbee
Wordbee is more of a translation management platform with a basic CAT tool included.

It mostly focuses on collaboration and project management. The Enterprise edition includes all features and can be customized specifically to customer workflows, management, and financial management needs. Contact the distributor for pricing. A free 15-day trial is available.

It supports integrations including:
Adobe Experience Manager
Drupal
SharePoint
WordPress
Sitecore
Censhare
Kentico
TYPO3
What's On
4. XTM Cloud
XTM Cloud is a web-based CAT tool. The basic principles of XTM Cloud are simplicity and convenience.

It supports TM, MT and terminology management, reporting and many more features. It removes repetitive tasks through intelligent automation. The tool can process most common file formats by converting them to XML.

A free 30-day trial is available. Request a quote for on-site, dedicated server.

XTM Cloud connects with:
Adobe Experience Manager
Sitecore
Marketo
Git
Salesforce Commerce Cloud
Salesforce Service Cloud
Oracle Eloqua
Drupal 7 and 8
Jira
Zendesk
Kentico
TeamSite
Oracle RightNow
WordPress
IXIASOFT
Google Sheets
MindTouch
Ovitas
5. Smartling
Smartling is a translation management platform and translation services provider.

It includes features such as quality control, terminology management, version control, and workflow management. Smartling offers a free trial.

Smartling integrations:
Adobe Experience Manager
Contentful
Drupal
Sitecore
WordPress
HubSpot
Marketo
Salesforce Marketing Cloud
Salesforce Service Cloud
Salesforce Commerce Cloud
Eloqua
SAP Hybris
Git
GitHub
Zendesk
Sketch
Figma
6. Smartcat
A free, web-based translation platform. It helps to manage the translation team as well as offers CAT features like Translation memory, terminology management and Machine Translation.

It also provides translators' ratings systems and handles the payments.

Smartcat integrations:
Magento
Drupal
WordPress
Joomla
Bitrix
Zapier
Google Drive
Dropbox
QuickBooks Online
Salesforce
Box
OneDrive
Slack
Gmail
Zoho Books
Xero
Git
Mercurial
SVN
7. SDL
Trados Studio
One of the first CAT tools, most widely used among translation providers. It is a comprehensive desktop solution that can be customized by proficient users.

SDL Trados Studio allows TM creation, glossary preparation, reporting, quality control, MT, auto-suggest, alignment.

SDL Trados Studio integrations:
Adobe Experience Manager
Acrolinx
Box
Dropbox
Drupal
Google Drive
Microsoft Office
Microsoft One Drive
Oracle Eloqua
SAP Hybris
Salesforce
WordPress
Zendesk
8. Wordfast
Wordfast can be used by translators for free (Wordfast Anywhere) or as a paid desktop version. The free version is an online TM solution.

The offline software can be installed on Windows, Linux, or Mac. It is one of the most translator-friendly tools affordable for the users. Wordfast Classic runs within Microsoft Word.

Wordfast Pro supports other formats like Java, InDesign, InCopy, FrameMaker, Quark, bilingual .xliff and editable .pdf. It includes features like: terminology management, translation memory management as well as project management.

A free trial is available. As one of the biggest providers of translation memory software solutions it provides customer deployments.
9. DejaVu
Déjà Vu is a reliable and feature-rich CAT tool. It is characterized by advanced terminology management.

The Déjà Vu developers are proud of its AutoWrite feature. It automatically proposes a series of terms or sentences collected from the user's database.

Its noticeable feature is customizable and translator-friendly interface.

A 30-day free trial is available.
10. Across
Across is a desktop solution with its free online version with the following features: translation memory, terminology system, quality assurance, and project management.

It allows multiple configuration options, quick overview of project and tasks. Across also features an online job portal called crossMarket.

Across integrations:
Drupal
Pimcore
Noxum
Magnolia
Censhare
Online Media Net
eggheads Suite
TYPO3
Author-it
CONTENTSERV
docuglobe
Congree Authoring Server
one2edit
Sirius CMS
DOCUFY COSIMA go!
Editorial System TIM
SAP Hybris
SCHEMA ST4
Plunet
Which Translation Tools Are Best
for
You?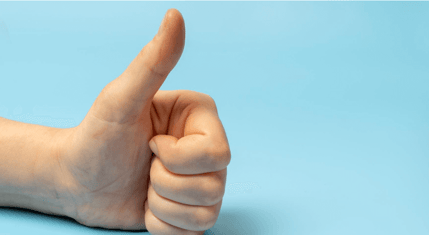 These will definitely be flexible solutions. The kind that won't bind you for many years without the possibility of making any changes. The best solutions are the ones that complement your processes.

There is often no need to completely revolutionize your current workflow. The most efficient solutions will bridge existing gaps in the existing localization environment through integrations and built-in modules.

For example, you have a WordPress website to be localized into Japanese, Chinese Simplified, Korean, Spanish and Italian. You contact your translation agency. It is possible that you have already worked with this company on brochures or legal documentation translations. Therefore, they have already collected some translated segments in the respective Translation Memories.

It depends on the number of translated words for particular languages. The TM for English - Japanese can contain more translations than the one for English - Korean pair if you translated more content for Japanese.

Ask the translation provider to suggest possible solutions. Together you should be able to go through the decision-making stage and choose the best option that will suit your localization needs. Should it be Memosurce, memoQ or SDL Trados Studio, the tool is actually a secondary matter.

The most important thing is the integration of both systems. Don't agree on a collection of feature-rich tools that do not work as one localization system. In the example mentioned above, the best solution includes:
Integration with WordPress,

Flexibility with desktop and web-based options,

Translation management and CAT tool features including: analysis, reporting, TM, terminology, filtering, preview in context, quality assurance, collaboration and communication, versioning,

Advanced, customizable version for the experienced translation providers, as well as an easy and user-friendly option for in-house reviewers who are not familiar with CAT tools.
What to Take
into
Consideration While Choosing the Translation Software?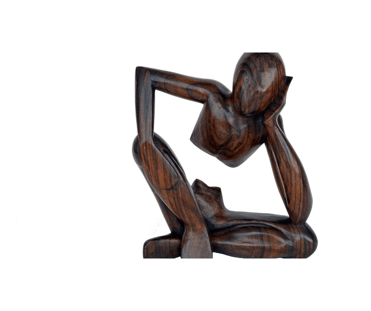 Flexibility is the key feature in this case.

The best solution allows you to use the Internet, but also does not make you dependent on the connection. Tools that have numerous integrations are definitely noteworthy.

Today you may not be sure what authoring or programming software you will ultimately use in a few years. Make sure that the translation management software supplier will grow and develop with you. Tools that are left behind will not be able to keep pace with your company's growth.

Last, but not least, the huge players very often do not respond to the needs of individual clients. Most often, what counts for them are the large cash cows. Other customers have to wait in line for an API or a bug fix.

Be sure to avoid investing in translation technologies that have stopped developing. Whenever you are about to buy this big, shiny translation management system - think twice.

In most cases it is very difficult to switch localization providers, after a lot of money has been invested in a tool developed by a company that also provides translation as a service. The best solutions allow pricing flexibility and multiple integrations with other systems.


---
Related content: 5 Ways That Translation Companies Cause You to Overspend
---
If you're on the lookout for a translation agency that is best for you not only because of their experience and expertise, but also because of the solutions that they offer, you know now what to look for and what your choices are.

Make sure to ask other relevant questions about the industries they cover, languages they provide, their turnaround time and, of course, the cost of their services.
---
Recommended content:

How Much Do Translation Services Really Cost [Rates & Factors]