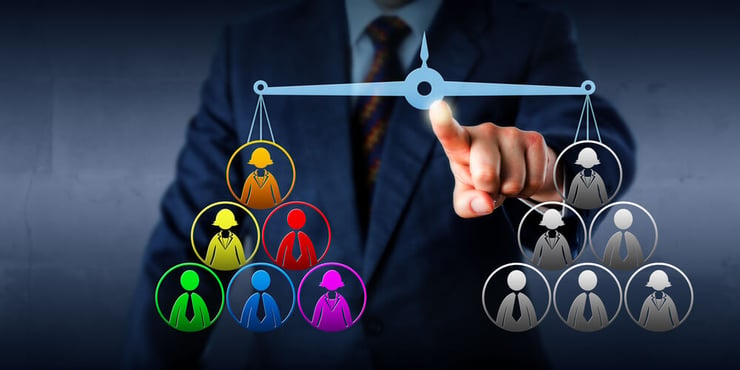 Are you familiar with the zero-waste philosophy?
As with food and clothes, there is a zero-waste philosophy in business. Having a certain amount of time and money, it's crucial to look for ways to save both, rather than waste them.
Working with ATL's clients for over 10 years has given me a lot of experience when it comes to meeting their localization needs. As an ATL Production Director, I focus on organizing the company's operations in the most effective and finance-savvy way. I completely understand questions like:
How quickly can a translation agency turnaround a document?
What experience does the translation provider have in my industry?
What is the difference between a professional translator and a bilingual person?
Can localization project managers communicate in English?
Is it possible to connect translation services with distributors?


This article focuses on translation services provided by professionals, compared to translation carrie out by your local distributors.


In short, how to avoid paying too much for the best possible outcome, and of course, how not to get into trouble.
1. Translation Provided by the Local Distributors


Time is definitely one of the factors taken into account while considering a translation project. You most certainly don't want translation to slow you down, and you want to roll out your product internationally as soon as possible.
The sooner the content is translated into, let's say, Portuguese, the faster you can launch your product on the Portuguese market. (Or Spanish, Chinese, Swedish, and any other market you decide to target).
---
Related content: 15 Languages for Translation in 2020 That You Should Know About
---
It may be tempting to allocate the translation job to the local distributor in order to save time. But does that really save time? Let's see.
How Fast Can Local Distributors Translate Your Content?
Being a distributor means finding new customers and selling your product.


A distributor's job usually includes research, mailing, a lot of networking, as well as reporting in order to find new customers and sell products to them. That's a lot on their plate.
In order to translate a 3-page product description, a professional translator needs more or less 4 hours. It takes longer for a non-professional.
---
Related content: How to Reduce Turnaround Time for Content Translation
---
A Portuguese distributor, who is not an expert in translation, may need even up to 8 hours to translate the text. Finding the right words, checking the grammar, and fine tuning the text so that it is on the same marketing level as the original content is not an easy job.


Moreover, trying to be an effective distributor together with working on translations may lead to frustration. In the end, none of these tasks will receive the necessary attention.


Additionally, having no translation tools makes the translation even longer for the distributor, compared to a professional translation agency.
Why is that?
Translation software facilitates the translator's work.


First, the entire text is broken down into smaller logical chunks, called segments. Each translated segment is saved into the database attached to the project, called the Translation Memory (TM).


Each time the linguist comes across a similar fragment, the previously translated part is prompted by the TM. This not only accelerates the translation process, but it also helps to maintain quality and consistency.
And did you know that thanks to the Translation Memory you can save up to 36% on your translation?
The translation software has quality assurance modules built in. It checks spelling and grammar. It can also perform more advanced checks, if properly programmed by the localization specialists.
---
Related content: A Guide to Understanding Translation and Localization Terminology
---
Is it Cheaper to Translate In-house?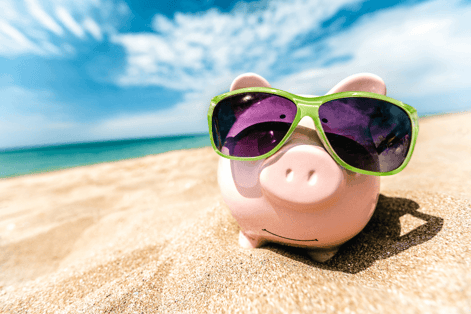 Local distributors are paid for the work that they have been hired to do. Asking them to do additional translation tasks for free may seem like a cost-efficient solution. But the translations done by distributors are never really cost-free.


The time spent on translation is not spent on finding new customers. The time spent translating takes longer than carrying out regular daily activities. This is a new task, requiring proper preparation and research. The translation needs to be checked, sometimes several times. This leads to less focus on basic responsibilities.


Looking at it from the cost perspective, when you hire a professional translation agency, the translation of a 3-page content will cost you 4 hours. Assigning this task to a local distributor can cost you up to 8 hours of their time, which should have been spent on their main responsibilities.
---
Related content: How Much Do Translation Services Really Cost? [Rates & Factors]
---
Are The Local Distributors Qualified to Translate Your Content?
Yes they are, if your bilingual, local distributor is a linguist or a translation school graduate. Just decide if you want this person to focus on distribution, or taking on the task of translation.


If they are not linguists or a translation school graduates, your local distributors do not meet the requirements of professional translators. Naturally, they still understand the translated content and are subject-matter experts. These qualities make them great client reviewers.
How Do Local Distributors Handle Translation Vendor and Project Management?
If your local distributors don't feel confident enough to translate your content, they might be tempted to recruit linguists to do this for them. Without the right skills and experience in translation, they risk hiring the wrong people which could result in poor translation, damaging your business growth plans.
Professional translation agencies have experienced vendor management teams to search and select the perfect linguists for certain projects. They take into consideration your content type, industry, terminology, local requirements and the expertise of particular translation professionals. This guarantees that your content is in the right hands from the start.
Add project management to all this. After all, somebody has to manage all the freelance linguists hired for the translation project. It may become overwhelming for the local distributors to handle freelance translators, corrections of the translated content and unhappy executives expecting cheap and fast translation carried out by them.
Will This Translation Process Spare Me the Worry?
Knowing the person dealing with your product distribution certainly facilitates efficient cooperation. Working with the person you already know is easy, as you already know what to expect. But when thinking about efficiency, vendor and project management in terms of turnaround time and translation quality, it may turn out to add you the worry, not spare.
2. Translation Provided by Translation Agencies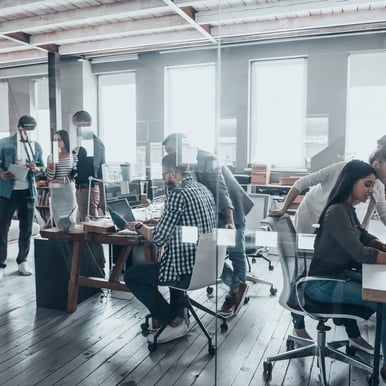 How Fast Can You Get the Translation Done?
A linguist translates an average of 3,000 words of manuals, documentation, help documentation, or websites not too overloaded with marketing, within 8 work hours. The same time is needed to translate about 2,500 words of marketing translation, or websites containing heavy marketing content.


With regard to programming translation and UI, the number is even smaller. An average freelance translator needs about one work day to translate 2,000 words of software.


Translation companies can organize simultaneous translation by multiple linguists in order to finish projects faster. They also use translation software which accelerates the work of translators. Translation software is called CAT (Computer Assisted Translation) tools.
---
Related content: File Formats vs. Technical Translation Turnaround Time: What's the Catch?
---
A CAT tool divides the original content into smaller, logical chunks, called segments, and changes the original file into a bilingual .xliff format (XML Localization Interchange File Format). CAT tools enable translation providers to store already translated segments in a database called the TM (Translation Memory) for reuse.
How to Reduce the Cost of Professional Translation?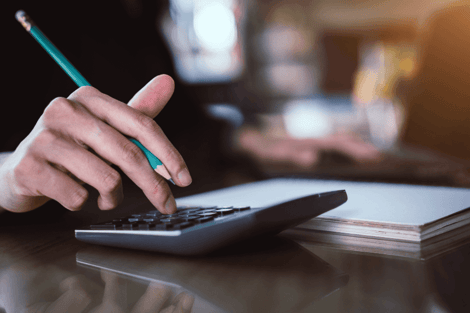 The use of CAT tools, especially the TM, enables translation providers to reduce the time and cost of translation. As mentioned before, the actual cost can be reduced by 25-36%.
How is that possible?
A 3-page document may require less than 4 hours of translation work, if some parts of the content have already been translated and are stored in the TM.


The database collects all translations related to a project in one language pair. There are separate TMs for separate languages. The TM is connected to the translation project. It is searched immediately, in order to suggest possible translations whenever a similar sentence is to be translated by the linguist.


This leads to the fact that the more documents you assign for translation, the less you pay per page. The same applies to any other content, because CAT tools can process various files, not only documents. The more website content you translate, the more you save. The same applies to your software localization, product information translation, or translating your marketing content.
Talking about translation software, it's also important to mention translation integration. Integrating your platform with translation agency's system would allow you to have your translation carried out in a seamless, fast way with reduced cost as well.
Are Translators ISO Certified?
According to the ISO 17100:2015 standards for translation services, if a translator wants to translate from English to Spanish, this person needs to be a native Spanish speaker.


Being a native English speaker and knowing Spanish as a second language does not qualify a person as a professional English - Spanish translator. Being native in Spanish and understanding English also does not qualify them as translators.


A professional translator, that meets the ISO 17100:2015 standard requirements is either a translation studies graduate or has a number of years of documented experience as a professional translator.
Such person is also an expert in the subject matter. For example, a person who works on electronic device IFU translation must be familiar with electronic devices.
What Is the Translation Process?
Cooperation with a professional translation company is more efficient than assigning translation tasks among distributors.
Translation companies start by evaluating the preparation of the product for localization. If any files require preparation, your team will receive professional engineering support.
The subsequent stages of the translation project will be managed by a team of localization project managers. Resources will be allocated to the project, based on ISO standard requirements.
The project will be sent back, but the translation company's services do not end with the delivery of the translated content. The feedback you give to the company will be carefully analyzed and used in this and subsequent projects.
---
Related content: 4 Main Aspects of the Localization Process [infographic]
---
3. Can Local Distributors and Translation Agencies Cooperate?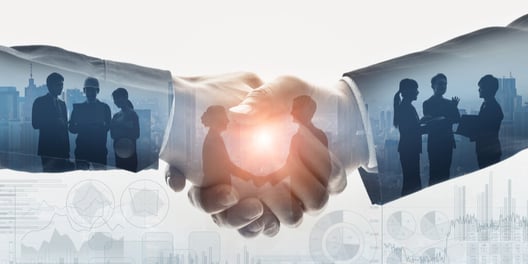 Yes, they can.
It's even recommended! Getting back to the zero-waste analogy, making a grocery bag out of an old T-shirt or dyeing your favorite, faded pillowcase with an avocado peel are examples of creative resource allocation.


So, what is an interchangeable activity that translation providers and distributors can do together?


Bearing in mind that the distributor knows the product the best, you can use them as in-country reviewers, and great ones, as mentioned before.


In the first instance, their help will be priceless in creating a glossary.
The translation agency uses CAT tools to select candidate terms. Then, term translations are suggested. The distributor approves or rejects the proposals.
Finally, the team is provided with the list of terms and translations approved by the distributor. The linguists abide to that list throughout the project. Distributors may also be delegated to answer linguist's queries. This should not take too much of their time, but can help the translation provider immensely.
Last but not least, the distributors deal with providing feedback for the translation agency. It is recommended that distributors work with CAT tools.


Therefore, nothing goes on outside of the translation software, and potential changes are immediately incorporated into the content, which speeds up the project finalization.
Working in CAT tools also prevents reviewers from introducing inconsistent updates, i.e.: changing terms in one sentence but not doing the same in another sentence. Such inconsistencies look very unprofessional and may even mislead your customers.
4. What to Consider to Choose the Right Translation Option
Assigning translation tasks to local distributors is possible. However, it is not very effective, as it distracts them from their main responsibilities.


If you want to properly introduce your product to the local market, assign the localization project to translation professionals.


They will take care of the original content preparation;

They will manage the translation team;

The translated segments will be stored in the TM and reused whenever you come back for an update;

They will also use translation software that will reduce your translation costs by up to 36%;
Professionals will also work on preparing terminology;
You can also benefit from professional voice-over and subtitling services;
In case any engineering is needed, the experts are there to help you.
Of course, the support of local distributors is invaluable as client in-house reviewers and terminology experts.


What is the best way to start? How about a friendly conversation with the translation supplier, who can address all your concerns and prepare a clear localization project plan?
---
Recommended articles:
7 Tips to Avoid Wasting Your Translation Budget
A Lack of Translation Integration With Your System: Trouble Alert