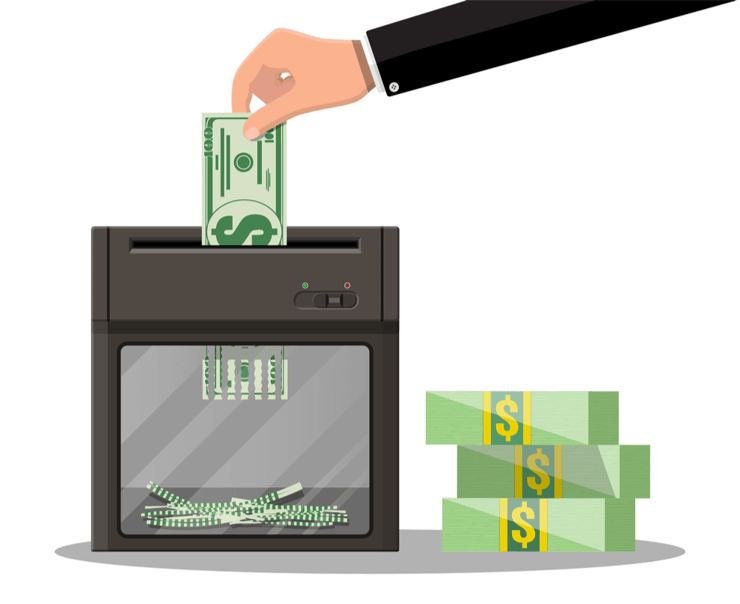 Localization companies use various tools to cut the cost of translation services that enable their customers' global growth.
It may be the use of technology that assists the process of software translation making it possible. Or, internally built solutions allow smooth integrations between content management systems (CMS) and translation software.

Unfortunately, there are also companies that neglect the use of best practices in order to save money which can be detrimental to your budget as well as the translation quality. This, of course, can damage your company's global expansion plans.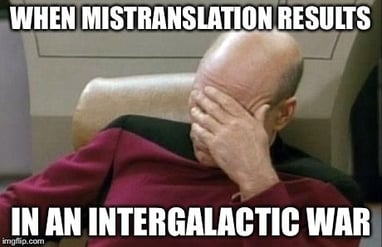 The best advice is to always be sure what you are paying for.

ATL's professionals have been constantly utilizing and innovating the translation process both for our company and our clients' benefit. It's been a road full of changes, and after 15 years we are sure that there are very specific ways to have translation work in our clients' best interest.

The fact that you are not a localization veteran should not keep you from being informed about the translation process: what it means, who's responsible for it, what the steps are, what is included in the price and what isn't, and how to make sure you don't overspend on translation.

There will be parts of the localization process that you may not necessarily be involved in, but you should have an understanding of how pricing works and what you're paying for. By knowing exactly what is included in localization pricing, you can compare apples to apples while examining your translation proposals.

There are companies that do it right and those who do it wrong.

This article will guide you through 5 common pricing tactics that localization agencies use that could cost you more money. You'll also learn how to save money in a way that won't hurt your localization efforts when it comes to turnaround time and translation quality.


1. Using Translation Tools That Lower Their Costs but Not Sharing the Savings with You
Most localization companies use at least one basic Computer-Assisted Translation (CAT) tool. It's actually common to use plenty of advanced translation tools. This does not mean, that they use computers or machine translation instead of human talent to translate your content.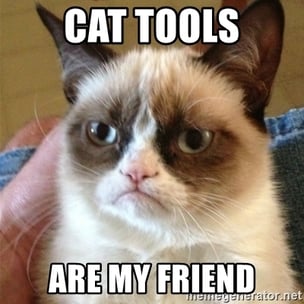 CAT tools support the translation process, which is done solely by humans. Translation software enables easier and faster localization and provides help in maintaining translation quality. As a result, the cost of a good quality translation service is lower due to the fact that a lot of manual work is supported by the software.

For example, there is no need to manually estimate the number of words that need to be translated, as the tool calculates word count in a few seconds. It also provides information about the number of repeated words and phrases in the text.

How does it work?

Translation software divides text into logical chunks called segments. In only few minutes it analyzes the effort needed from the translation team to translate something like a bunch of technical documentation, or marketing translation, website content or any files for translation.

The files are being examined for segments that are repeated within the text and data. Translation companies can see within minutes how many unique words need translation and how many words are repeated and only require a revision step.

Localization software also helps translation teams to reuse content that has been previously translated. Just to briefly explain, every segment that has been previously translated is stored in a database called Translation Memory (TM).



---

Related video content: Behind the Scenes of Translation Memory in Action


---


Being consistent while creating the original content greatly reduces the costs of translation. The more translations you buy, the cheaper it gets. Paying again and again for the same translations is where your money is lost.
---

Related content: A Guide to Understanding Translation and Localization Terminology
---
The very first file you send for translation consist of new words only which are called no match. No match simply means that the TM is empty as there are no previously translated segments in the translation memory.

Every time your file needs a small update, only the new content will be translated. Be sure to always ask for CAT analysis of your content against your translation memory.

Are you not sure if you own translation memory at all? It's being created every time you assign a document for translation. If your localization partner never told you that, it may be a red flag. Either they are not playing fair or they do not treat your content and the money you pay for translation seriously.

Having your TM, and simply knowing that it exists is a powerful tool against overspending on your content localization.


2. Creating Extensively Complex Translation Quote So That You Don't Ask Questions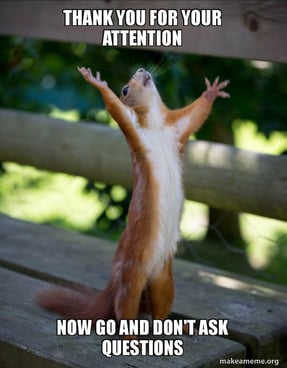 Lower translation rates are often accompanied by limited localization services. It is crucial to know in advance what product is going to be received from translation company. You should always expect a high-quality final translation product.

While working with professional translation companies, make sure they are being transparent about how exactly the localization process takes place. There are translation standards and localization best practices that dictate the process for preparing any product for globalization.

The process will be different for every type of product: technical translation, documentation localization, marketing translation or software UI. Nevertheless, the majority of the translations will include at least two steps in the process: translation and revision.

Some translation processes include review, which looks at the final product with complete graphics and translated copy. This is done by a real person that knows local culture to ensure that your documents actually speak to your audience correctly.

Cheaper translation quotes often lack linguistic testing. When preparing a global survey or localizing a video game, check if your content localized without the context is correct in the final product.

If the rate in the translation proposal is low, check if all the necessary steps of a successful localization process have been included in the quote.

For example, when it comes to documentation translation, an important step that should not be missed, is preparing the final document. Working with documents that have been completely damaged due to formatting is really demanding and time-consuming.



---

Related content: Creating Localization-Ready Technical Documentation for International Audience


---


Bear in mind that localizing copy is never a word for word translation with regard to the text length, composition, and sometimes even the size of the page. The localized text may be longer or shorter and may use special characters that need fonts supporting local diacritics.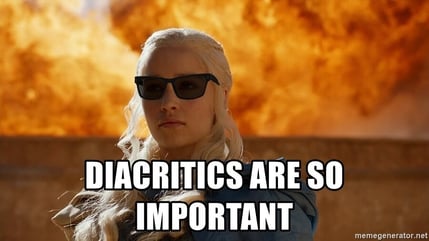 When localization service is properly conducted, your final product gives the local audience the impression that it has been created in their native language.

Dishonesty or ignorance of a translation agency may ruin your product, content or website localization. Poorly translated content will reflect badly on them but it will damage your global growth efforts. Don't pay for translation that will not help you generate any income.


3. Charging High Translation Rates but Working With the Cheapest Linguists



Translation should always be conducted by a professional and experienced translator who is familiar with the subject matter and is native in the target language.

After this, another professional called a reviser makes use of the source and target text to check if the translation is accurate, complete, logical and smooth.

Both services are provided by professional linguists who have to pay their bills. They make a living off translations. So, when a translation agency promises you top translation quality for half price, it means, that your content does not go to the best linguist possible.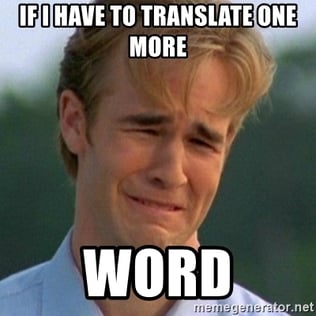 It's another red flag to watch out for. A translation company may be throwing your content into a freelancers' marketplace behind your back to go for the cheapest service. This, in the majority of cases, means lower quality.

How can this cost you additional money? We have seen it many times. The company often has to use another professional translation agency to revise the translation.

The quality is often so bad that it needs to be completely retranslated. Revision is never the solution for making bad translation a good one. This is a common misunderstanding. Redoing the translation takes additional time to finish the task.

How can you be sure that your content is being translated by professionals?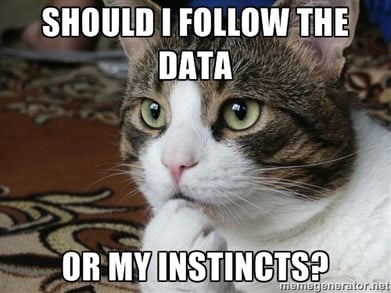 Seek regular rates, never go for an unjustifiably low translation price.


4. Avoiding Translation Integrations
Another way that your money will be spent poorly is through the lack of an appropriate integration.

Having no integration between your content management system and the translation company by all sorts of customer portals or directly to the translation tools is a massive waste of time.

Whatever system you use, make sure it's connected to your translation agency's system for a faster and cheaper translation process.
---

Related content: Why Translation Integrations With Your System Should Matter to You


---

The time that it takes you to prepare, send, and collect the files is simply wasted if your translation company lacks the integrations and tools enabling translation process automation.

Translation companies should at least try to be customer friendly by working with several integrations and having seamless localization workflows.

While comparing translation rates, always check if the cheaper partner is willing to integrate their system with your backend.

Be sure to avoid investing in translation technologies that are not flexible. It is very difficult to switch localization providers, after a lot of money have been invested in a tool developed by a company that also provides translations.

The best solutions allow integrations enabling you to have your content translated in a faster, cheaper way thanks to a combination of project management, linguists' efforts, and translation process automation.


5. Having An Unclear or Non-existent Review Process
The translation process is very rarely finished once the translation is complete. The content needs to be revised and reviewed. The review is very often conducted by so-called in-country reviewers.

This particular stage of the localization process is also sometimes referred to as client review. It is often a very difficult stage of the localization process as this review is being conducted by subject matter experts who are not professional linguists.



Therefore, there are consequences that very often lead to at least a few rounds of clarifications, which obviously take time and require proper management. When the reviewers work on the post-production files, the changes need to be incorporated into the final product. This leads to an additional cost for post-production work.

If the changes are introduced inconsistently without cross-referencing, this means the content is going back to the translation provider to fix this. Fixing this costs additional money.

Everything that saves you time and moves the management and localization effort from you to the localization partner is worth the higher rate. First of all, it saves your time, but also provides you with the expertise.

All companies with clear and transparent client review process will save you money. Companies that do not offer this, will cause you to overspend.

Without a clear and transparent client review process, you may end up having your reviewers doing it wrong, without proper tools (CAT tools), using Google Translate to back translate the content in target language.

The reviewers might be delivering reports based on their preferences, so the errors that they will mark will indeed be, preferential. This will lead to endless e-mail exchanges, explanations, and corrections, lengthening the translation process and delaying your international expansion.
What is a Translation Quote Really Based on
It's what the companies very rarely say about the localization pricing. The translation proposal is very rarely based on translation only.
---

Related content: How Much Do Translation Services Really Cost? [Rates & Factors]
---
You pay for the localization service and this is what you should get. Your product launch should be accompanied with all the globalization best practices and high-quality translation solutions. Doing anything less is a misstep that you should beware of.

The costs of translation services are no mystery as long as you know what to look for as well as what to watch out for. Now that you know all that, it's time to calculate how much you want to spend and how the translation services fit into your global expansion plan.
---
Recommended articles:
5 Benefits You Get from Working with a Translation Agency
The 15 Best Translation Companies: Are You a Good Fit for Them?