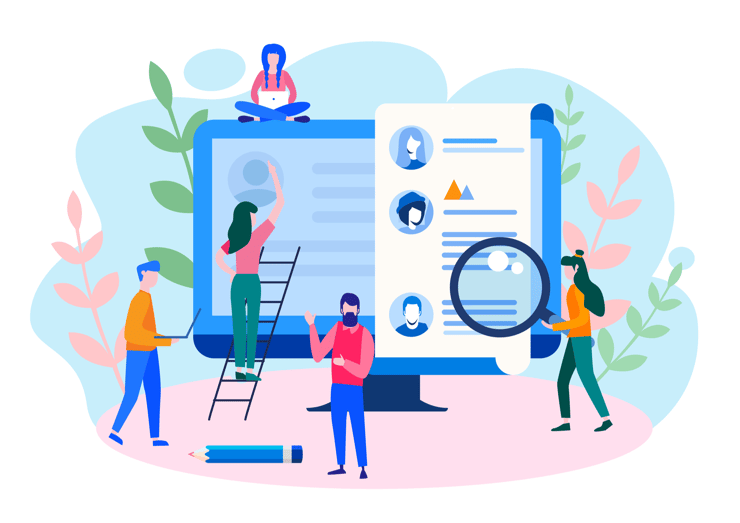 Have you ever tried to find the right linguists for your content translation?

Have you ever thought about what criteria for the selection you should use to find the best specialist for software localization or your marketing translation?

Having a great specialist is crucial in the localization process. To find such a person, you should have a prospecting process, knowledge about criteria for selecting, dedicated tools, experience in working with the language industry, and time to manage the workflow as well as your specialists.
At ATL, we have experience in efficient searching numerous translation specialists' CVs every month to find the best ones to handle content translation for our international clients. Over the years we've helped our clients to develop their businesses and we understand how important it is to spend the necessary time and effort to make sure that the localization process is carried out by the right people.
Time and money are always at stake when it comes to business growth. This article will show you what translation vendor managers do and will describe the benefits you get from working with a translation agency that has a skilled and experienced vendor management team at their disposal.


What Does a Translation Vendor Manager Really Do?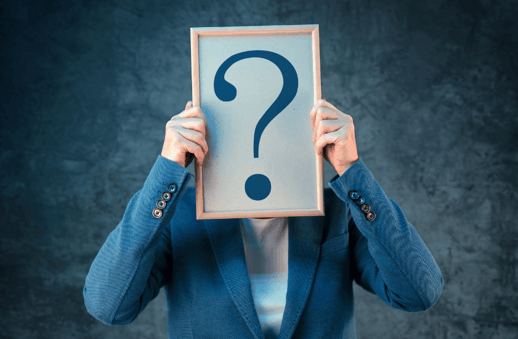 Translation vendor managers acts as an intermediary between the business units and the vendors, and ensures a smooth collaboration between the two.

The vendor management team helps prevent implicating too many contributors. When vendor management is decentralized from the business unit, it results in a large number of contracts with the same vendor or disparate transactions by multiple service providers.
This impedes tracking and evaluation of vendor performance and exposes the organization to the risk of low translation quality, missed deadlines, etc.
---
Related content: How to Boost the Translation Into Multiple Languages at Once
---
If you send your marketing content for translation, it's a translation vendor manager's job to make sure that resources for marketing translation match the requirements and standards for such service.
The linguists need to have experience and be experts in translating all sorts of marketing content. You may need a transcreation service. The resources need to not only be fluent speakers of the given languages, but also experts in creative translation.
---
Related content: Translation Agency Vs. In-house Marketing Team: Who Should Translate Your Content?
---
Your company may need a truly multilingual website and for this you need people who have real experience not only in website localization, but who are also experts in your industry terminology in the given language.
---
Related content: 10 Best Practices in Website Localization
---
There are many aspects to consider and actions to take in order to choose the right linguists for your content translation. And yes, you can do it yourself, spending time and money on this task. You can also choose a translation company to do it for you and benefit from having a dedicated vendor management team working for you.

A Translation Vendor Manager Saves You Money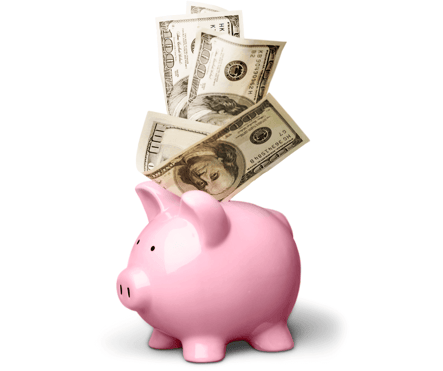 Dealing with multiple vendors is not an easy task. There are certain verifications that need to be carried out right from the beginning. A simple statement like: "I have experience in software localization" will not suffice.

In order to avoid working with linguists that might not treat your content translation as seriously as they should, a thorough background check is a must before any selection is made.

There are 2 keys to being a successful vendor manager/coordinator, especially during the prospecting (looking for candidates) stage:
You must remain reactive all the time, and
You must have data searching skills and tools.
Making Money With the Right Translation Resources
Let's look at a potential scenario (based on a real-life example) of what may happen if you are not specialized in hiring translation resources.
You go on an online forum for translators and other language professionals to look for someone to translate your product information. Several people apply and you choose the linguist that presented the best CV: A certification from a renowned university, native speaker of the language you require, great price.
So, you send your new product information for translation after agreeing on the conditions and making sure all the details are covered. You set the deadline for the first batch of translated documents and all you have to do now is wait.
---
Related content: Accelerating International Product Launch
---
A few days before the deadline you receive a request from the translator to delay the deadline due to some personal issues. This should raise a red flag, usually for a good reason. To avoid going into too much detail, we'll just say that you end up waiting for the translated content much longer than you had anticipated.
In the real story that inspired this example, the company never received the translation. They only needed some internal training materials so the consequences were not as serious as they could have been. In your case, not receiving translated product information on time would probably mean delaying your new product rollout and not meeting your time-to-market.
In short: You do not introduce your new product to the chosen markets, you do not sell it, and your plans for increased ROI go to a waste.
---
Related content: How to Reduce Turnaround Time for Content Translation
---
This example shows how important it is to make sure you know exactly which tools to use to find the right translation professionals. It also shows how important it is to know where to look and how to make sure that you hire linguists that will not abandon the project along the way.
Saving on Translation
Another aspect is saving money on translation. In the first scenario, you didn't make money on your product because of the delayed product rollout. But what if I told you that you can save up to 36% on translation?
Again, you send your product information for translation to a translation company. Their vendor manager carries out the prospecting stage (looking for the best candidates to handle your content translation).
They find the best resources and they send their blind CVs for you to have the final say. The whole project goes as planned, you get your price quote from the translation company, and you see that for the full translation process (translation and revision) there are some visible savings.
Do you know why?
Translation professionals collaborating with translation companies use Computer-Assisted Translation (CAT) tools with a feature called Translation Memory. These tools are there to make the translation process smoother, faster and easier for the translator. But they are also there to help you save substantial amounts of money on translation.
Your content is analyzed by the CAT tool in order to determine the number of repetitive segments (logical portions of the content). You are not charged again for repeated sentences that have already been translated. This way, the translation software generates actual savings for you.
---
Related content: How to Really Save on Translation and Localization
---
Working with a translation company that has vendor managers is the best way to ensure that if there are any savings generated, you will be informed.
Important note: Not every freelance translator uses CAT tools in their work. If you decide to look for linguists on your own, be sure to ask about CAT tools, Translation Memory and savings that you can make on translation.
Translation Vendor Management Saves You Time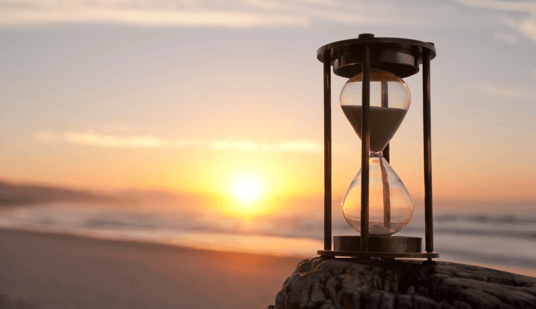 You Avoid Having Additional Tasks in Your Agenda
Contacting a linguist directly may seem quicker than using a professional translation vendor management team. However, all the steps and paperwork (prospecting, negotiations, agreements, assignment to the project) with one linguist usually take from 1 to 5 working days.
Do you have the time for that?

Translation vendor managers make it their priority to know your company and your needs in order to recruit the best translation resources for the given language you need, the content type you are sending for translation, and the industry that you represent.
They know the rules for working with translation professionals, what questions to ask, and what to require from them.
They are specialists at prioritizing tasks and multitasking in order to meet the goals of each recruitment. They know exactly at which stage of recruitment they are for your content, they update the data base to make sure only the best linguists are included, and they keep the communication clear.
---
Related content: 5 Ways You Impact Your Translation Company's Work [Tips & Tricks]
---
And most importantly, they dedicate their time and effort to make sure your content is handled by the right people, in the right way and with the right tools. That is their job, after all. Again, do you have the time to do all that?

At ATL, we create new reports for each recruitment and thanks to that we are able to track each linguist's progress.
---
Related content: How to Measure the Quality of Translation
---

Experienced vendor managers do not dwell on hopeless cases for too long. If something looks like a no-go, it is a no-go, and devoting time to such a candidate is just a waste.
You Avoid Wasting Time on Handling the Linguists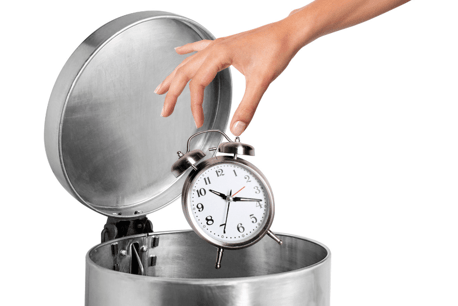 No one wants negative comments about the company or its employees on social media. Unfortunately, translators could become frustrated with you, make some assumptions that are not true at all, but they publish them and other people treat them as facts.
When you work with a translation vendor manager, such situations simply do not happen. Any frustration that may come from a translator's side will be handled by your translation company's resources: a vendor and a project manager. You do not have to spend countless hours on pointless discussions or waiting for them to reply to you, like in the first scenario we discussed in this article.
---
Related content: 7 Things Your Translation Project Manager Handles for You So You Don't Have to
---
Any communication, delays, problems or potential issues with the translation project are handled by your vendor and project managers so that you do not have to worry about that. You can focus on your primary goals or tasks, or simply relax. They have it all under control.

You Don't Have to Negotiate With Translation Professionals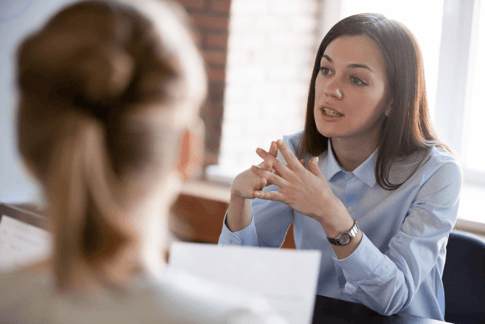 When the candidates respond with a valid quote, you can begin negotiations. This is also a very important step.

When selecting linguists yourself, just remember that candidates may want to negotiate rates. That may be a challenge if you don't have knowledge about the rates in the language industry, what they actually include, etc.
---
Related content: How Much Do Translation Services Really Cost [Rates & Factors]
---
It is also important to know the regulations for the translation industry, for example ISO 17100. You need to know exactly what you can require from linguists and why.
Negotiating the translation tools, the CAT grid, the processes, and deadlines also takes time and knowledge of the different aspects of the translation industry. Do you have the time and the full understanding of what to ask the linguists at the negotiation stage? If not, your translation vendor manager will handle it for you, saving you time, and making sure you don't overspend on translation.
You Don't Waste Time on Paperwork When Hiring a Translation Professional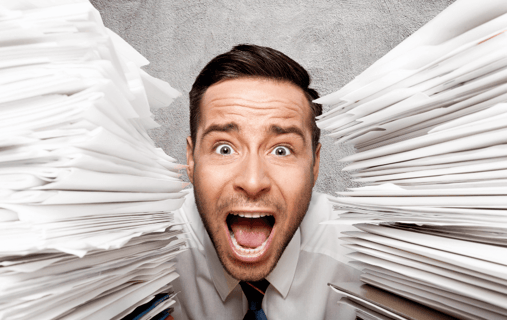 For ISO 17100-related reasons, professional translation companies cannot work with people who have not signed the recruitment documents, particularly, the Non-Disclosure Agreement.

Sometimes, especially when candidates respond via email, they send their CV and (if they don't forget) their price expectation information. A vendor manager should remember to check additional things, like:
A portfolio showing actual expertise,
Degrees and any relevant certificates proving that the linguist is skilled and experienced in working with certain types of content for specific industry.

The verifications, document signing and verification take time. And it would be great for you to not have to spend more time than necessary on the translation-related matters. Let someone else do it for you.


New Technologies in Translation Vendor Management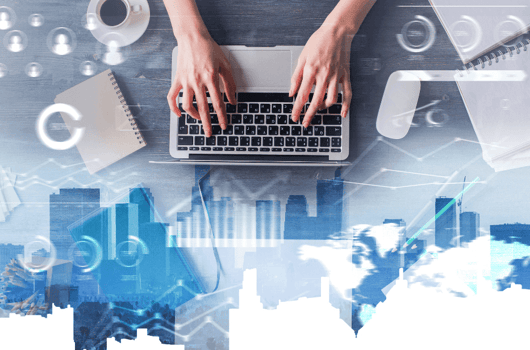 Today, in the Internet era, evaluating translators is easier than it was in the days of manual translation tests, floppy discs, and sending CVs through the mail.
Dedicated software makes it easy for Language Service Providers (LSP) to create and deliver language tests online, detect cheating (like using Artificial Intelligence), check results instantly, and recruit quality translators - streamlining the entire hiring process, and saving companies time and money.
If you decide to try and recruit translators for your next translation process, just make sure you have the tools, the time and the money to spare on additional tasks.
However, if you choose to trust a translation vendor manager, be sure to clearly state your needs and expectations. Then just relax. They will handle the rest for you.
---
Recommended articles:
7 Tips to Avoid Wasting Your Translation Budget
4 Reasons Brands Reject Translation Companies That Could Be Right for Them