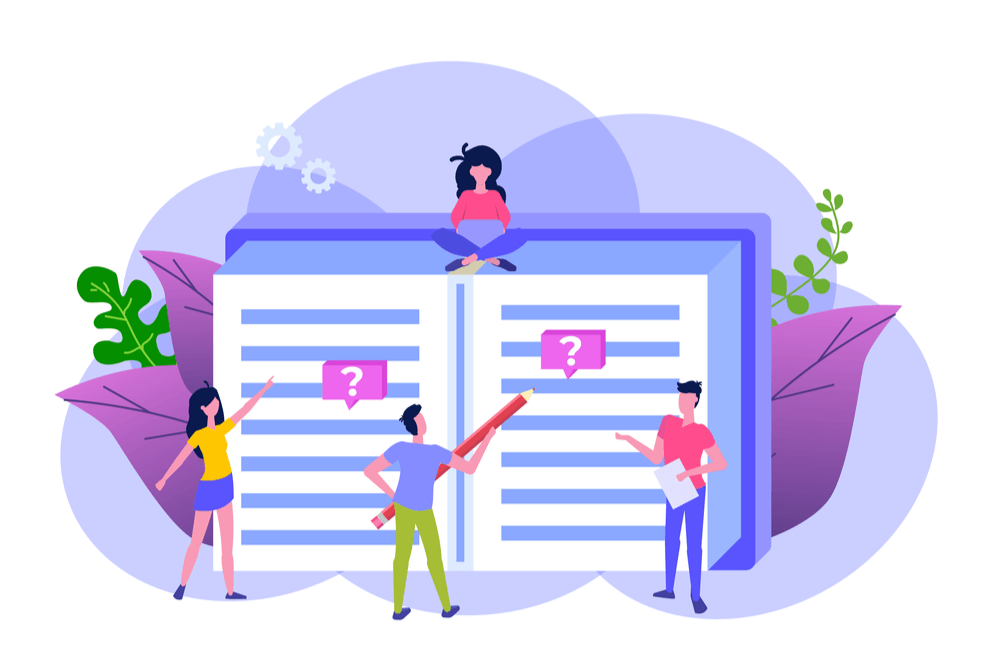 No matter what product you are developing, there's a constant and continuous need for translating product manuals.
They could be smaller and manageable documents like those you must have received when you bought your microwave oven or other devices. Or, they could be larger, complex, and more challenging manuals that are meant for industrial purposes. No matter what they are, they need to be accessible and easy to understand for your international customers. And for that you need translation services.

Some operational manuals and guidelines inform employees in the company about various aspects like maintenance, supply chain, HR, safety, or how to perform other tasks. When your company goes global, you need the same high-quality materials in other languages.
---
Related content: 15 Languages for Translation That You Should Know About
---
Whether you are already in the market or thinking of entering it, these things are necessary in order for you to impact customers and build their trust in your brand. To make a great impression, you have to make sure that all your content is translated accurately and consistently.
Even a single mistake can cause problems and mislead customers. This may in damage to your company's reputation or in the company paying heavy damages.

In the years that we have spent working with our customers on their user manuals translations, we've learned about important aspects that contribute to a smooth and cost-effective translation process. In this article we will share them in order to help you deliver truly multilingual user manuals that will enhance your customers' and product users' experience.
Use Subject-Matter Experts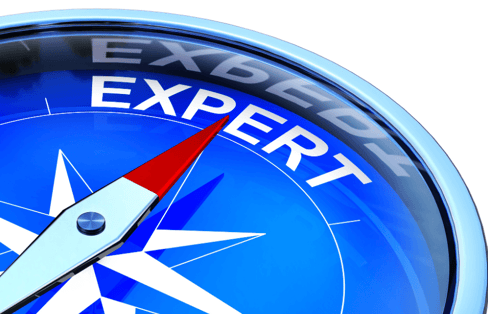 Most companies only ask whether the translator is fluent and efficient in the source and target languages.
They sometimes fail to understand that manuals contain technical jargon relevant to a specific industry. That is why it is imperative that the translator is well-versed in the two languages and has complete knowledge of the subject matter.
Make sure to ask your translation project manager about the resources your translation company uses; how they select the linguists that will work on your content and if they have a well established vendor management process. Unless you work with freelance translators. In that case, these questions don't really apply.
---
Related content: Freelance Translators vs. A Translation Agency: An Honest Comparison
---
Imagine that you have a manual about operating a piece of equipment and you want to translate it into Spanish or French. If the translator doesn't have in-depth knowledge of the subject or your industry, they could miss important details or fail to add something that they should. If it is a safety-related manual, it could result in injuries or, death.
Technical translations are often field-specific. A good translator will have years of experience in the required field, professional training in technical translation, and insight into the specific language pair.

Keep the Level of the Manual Intact
If the manual is for a layman, make sure that the translation is also in layman terms. If the original content is intended for an expert in the field, make sure that the same is true for the translated manual. Otherwise, it might come out as patronizing and simplistic, or it can end up being too complicated and push the customer away.

Understand the Manual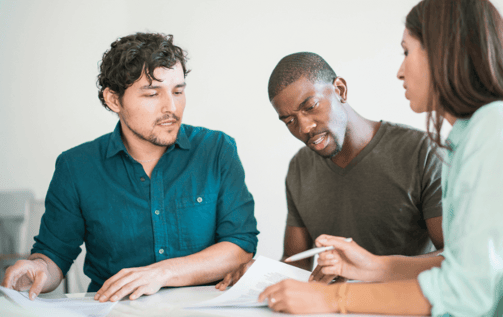 Not only should the translator be above par in subject knowledge, but they should also know the manual inside and out. That doesn't mean that they have to learn the manual by heart. It just means that the translator should go through the entire manual a few times and should know the flow of the content and the vocabulary used.
They should also be provided with all the reference materials that you have.
---
Related content: The Critical Role That Reference Materials Play in Translation Quality
---
Reference materials, a glossary of terms or a style guide, when shared with your translation company, help ensure the consistency and high quality of the translated content. Make sure they have all of that before they start working on your content.

Know Your Audience

Manuals are usually meant for a specific audience or multiple audiences.
The more specialized your business is, the more specific your audience will get. For example, if you have a manual about heavy equipment safety, you will know who it is intended for and what level of knowledge they have. Make sure that you let your translation provider know about the audience, in order to use relatable terms and jargon.

Keep In Touch With Your Translation Company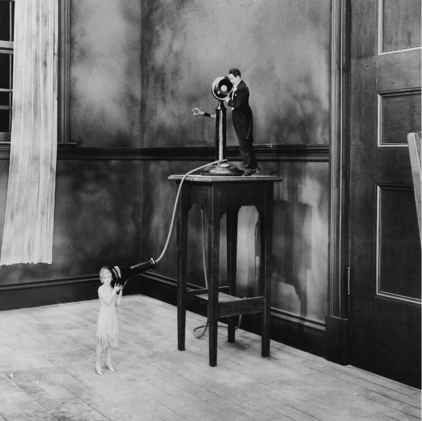 Most companies contact the professional translation services working for them, speak to the project manager and tell them what they want, and then wait for the finished product.
That can sometimes cause trouble as there could be some critical feedback that you have to give, but the manuals are already made. Make sure that you stay in touch with your translation company to be able to ask relevant questions, give relevant explanations, and obtain more insight into the whole translation process.
---
Related content: How Poor Communication With a Localization Company Hurts Your Business
---
This will ensure that any clarification needed, any ambiguities to straighten out, or any mistakes to remove will be done promptly, and your final expectations will be met.

Use Translation Tools

One of the things that you can do is make sure that your translation company uses CAT (Computer-Assisted Translation) tools. They help streamline the whole project's workflow and manage the database. With CAT tools by your side, you can cut the time in half and make the workflow more effective. They also help you save on translation.
Do you know that with the use of a feature called Translation Memory, you can save up to 36% on your content translation?
---
Related content: How to Really Save on Translation and Localization
---
Does your localization company integrate their translation system with your platform or backend? Make sure they do. This will speed up the localization process, cut the costs and reduce unnecessary manual steps that could slow you down.

Complete Your Product's Interface Translation Before the Manual Translation
This is one of the most essential points that will enhance your efficiency and cut costs. Your interface might need character space constraints, or there might be other requirements specific to your products. This means that you will need an exact translation.
---
Related content: How to Prepare for Software Localization
---
Suppose you complete your interface translation before the manual translation. In that case, you can then share it with your translators and ensure that the manual and the interface match. Otherwise, it may create inconsistencies, and your translation cost might increase, causing you to lose valuable time and money.
---
Related content: 7 Tips to Avoid Wasting Your Translation Budget
---

A Picture Is Worth A Thousand Words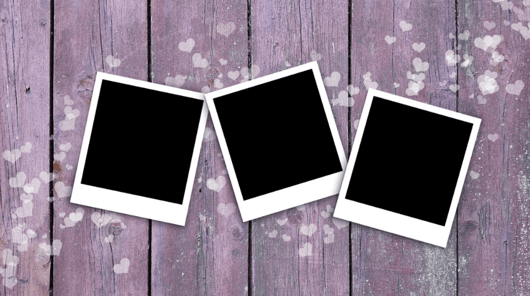 You must have heard this adage a thousand times, at least. That doesn't make it any less accurate. Pictures really are more effective compared to text. When you use diagrams and other visuals, it is easier for users to understand a long and most often difficult-to-understand text.
---
Related content: What You Need to Know About Image Localization
---
Take, for example, the Swedish home-based furnishing company, IKEA. They are experts when it comes to creating user-friendly manuals that expertly use visuals to express what words might not. Their entire furniture assembly manuals follow this pattern and are popular among users.
Don't Embed Text Within Graphics Files

Now, this one is a common mistake. You can see a lot of companies making it. This works against your brand and makes the manual more challenging to understand. The lengthier the manual, the more difficult it will become.
Ensure that the texts are not an integral part of the pictures and other visuals in order to be effectively handled and translated.
Depending on your style guide, you can leave numbers or letters and leave space for graphics or the reference table. If the source material is in MS Word format, you can add text boxes to the pictures that you want to use.

Leave as Much Blank Space as Possible

Make sure that you have a lot of blank space around your text as well as your visuals.
Thickly populated and dense text is hard to understand, and the users lose interest fast, especially if it goes like this: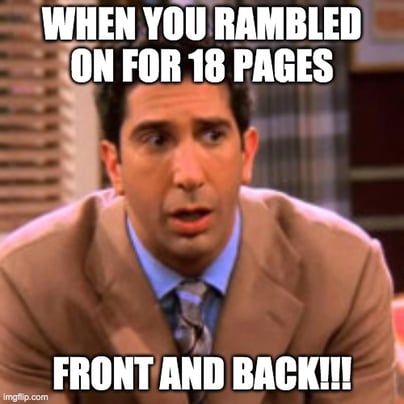 The more white space you have, the easier it will be for the user, and the more users will want to read on. It is also great for the translation process. It makes it faster, easier, and cost-effective.
---
Related content: 4 Main Aspects of the Localization Process [infographic]
---
When you translate content from English to other languages, you may need more space for the text than in the original file. English is a compact language. Make sure you allow space so that the target language text fits into the same amount of space.
Otherwise, your manual might not read correctly, and you will need more work and time. The more adjustments you need, the more you will lose time and money. This is when preparing your content for translation may come in handy.

Supply Exportable Text in Commonly Used File Formats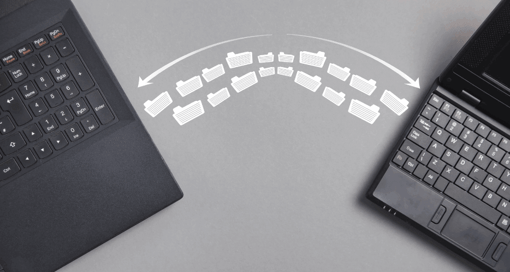 Make sure that the text you provide is in a file format that is common and easy to use. Otherwise, it might just drive up the cost of translation.
A lot of companies only deal with standard file types. Suppose you have a CAD technical drawing that you need translated or a software interface. In that case, it will be easier if someone in your organization converts it into a readable file that the translators can efficiently work with.
---
Related content: File Formats vs. Technical Translation Turnaround Time: What's the Catch?
---
Not doing so can result in a waste of precious time. The same is valid for when you get the final product. Once you receive the file, you can convert it back into the format that you want.

Review Your Documents for Industry or Company-specific Terms

Reviewing your documents before you send them out to be translated can add value to the entire translation process as well as the final outcome.
You can have your in-house experts go through the files with a fine-tooth comb. This will help you filter out the various acronyms or specific language that you use in your company that others might not understand.
Identify which of these things you need in the manuals and which of them you can give up. If there are any such things in the manual, make sure that you provide enough explanation to your translation company so that they can understand it and translate it without any difficulty.
A Translated User Manual Should Be Precise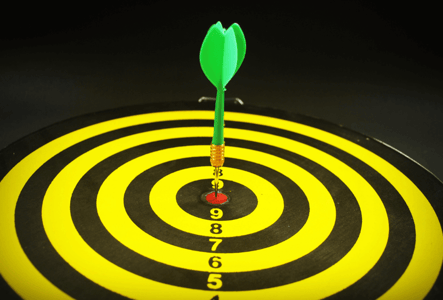 Make sure that the final translation is as precise as it can be. Appropriate vocabulary is as relevant as the formatting. The lengthier it is, the more chances of users not going through it all and losing interest somewhere in the middle. A compact copy or content can make more impact than a lengthy one.

Value of the Accuracy of the Translated Content

Fluency in the target language is not enough to deliver accurate and consistent translation. In a technical document, there are no literary devices, cultural undertones, or any subtext.
The only thing you need with this type of content is to make sure that it remains precisely as technical as it was in the source language. Ensure that when the translation is done, the customer can easily understand the content and make use of it. Your translation agency should ensure that the content is concise, correct, and transparent.

Multiple Drafts
Usually, any content goes through multiple drafts before it reaches completion. The first draft is quite lengthy. That is to make sure that it contains all the information that was in the source manual. Make sure that you send the checked and approved content to your translation company. You will avoid the risk of implementing changes and redoing the translation.
Of course, if your system is integrated with your localization company's translation software, if you have any changes to be implemented, this will not be an issue that slows you down. Talk to your translation provider about ways to make your localization as smooth as possible from day one.
Deliver Your Multilingual User Manuals on Time and on Budget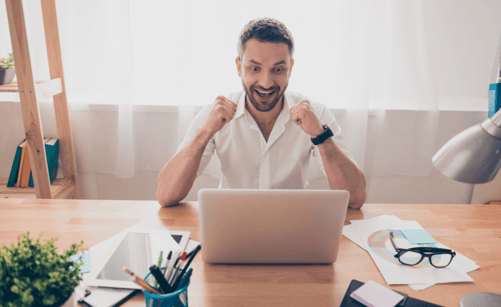 Technical translation is not fancy like marketing translation. The primary aim is to provide information to the end-user. Therefore, simplicity and clarity are essential.
The best practice when carrying out a technical translation is to seek and avoid ambiguity. This can be achieved by following the practices above. Remember to choose professional translation services that have resources experienced in your industry and subject-matter as well as native speakers of the languages you choose.
Don't forget to ask about the tools, integrations for a smooth translation process, and ways to help you save on localization.
Make sure you deliver all the relevant reference materials and information that will enable your translation company to deliver translations that are as accurate and as consistent as possible.
Win over your international customers with a simple and easy to understand multilingual user manual that will enhance their experience and build your stunning reputation.
---
Recommended articles:
50+ Translation Integrations That You Should Know About