When people look for translation companies, of course, they want the best.

But the best can mean different things to different people, depending on what they are really looking for.

There are thousands of translation services providers in the world. We're talking about translation agencies, freelance translators, or companies that charge you for forwarding an email somewhere else and you pay a markup for their "services."

Since we've collaborated with a large number of translation companies and clients, we know that a translation agency that seems to be the best fit at first, might not turn out to be one in the long run.

And the same rule applies to the clients.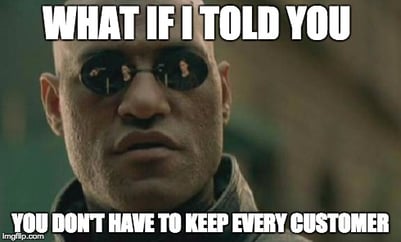 We have had potential clients that we decided to refer to another translation company after recognizing that we might not be the best fit for each other.

The language industry is estimated at $49.60 billion. That's a massive number which means there's a great pool of companies to choose from. The Slator 2020 Language Service Provider Index is a great resource that lists a ton of translation companies.


This article will present 15 top translation companies in each of the categories mentioned in Slator's explanation below and it will also help you decide whether and why you might be a good fit for each other.
Super Agencies are defined as full-service, multi-vertical LSPs whose revenues are greater than USD 200m. Leaders are defined as LSPs whose revenues are greater than USD 25m and who do not fall into the Super Agencies category. Challengers are defined as LSPs whose revenues are between USD 8m and USD 25m, and the new Boutique category refers to LSPs whose revenues are between USD 1m and USD 8m.

Let's take a closer look at five translation companies in each of the groups to help you get a clear view of how diverse the language industry is and what choices you have.
Super Agencies
1. TransPerfect
Based in the heart of New York with several headquarters and satellite offices across the globe, TransPerfect is a leader in the language industry. It's the largest, privately held language services company focused on global expansion and profitability. In over 25 years they have completed over 300,000 projects for clients all over the world.

Services offered by TransPerfect include:
Translation
Website Localization
Multicultural Marketing
Recruiting and Staffing
Media Solutions
AI Data Solutions
Language and Cultural Training
Interpretation
Call Center Support
Software Localization and Testing
Training and E-Learning
Legal Support Services

They cover various industries from Retail and eCommerce to finance, entertainment and hardware/software/technology.

TransPerfect teams offer collaboration based on the latest tech solutions, supported by thousands of linguists, project managers, and administration and support colleagues at their disposal.


2. Lionbridge
Claiming to be the bridge-builders and barrier-breakers, they deliver outstanding quality language solutions to their clients all over the world.

For over 20 years in the industry, they have built a combination of human effort and machine intelligence to support their clients' needs for fast and great translations.

They offer multiple and various types of services grouped into four main categories:
Content Services
Translation Services
Testing Services
AI Services

In each of these categories, there are several services to choose from, depending on the actual need of the client. They specialize in a variety of services connected to written, video, audio and voice content.

With their rapid growth and approach to their clients, they are the second biggest super agency in the language industry.
3. LanguageLine Solutions
With 20 years of experience, LanguageLine is a leader in the certified translation industry. They deliver their services from 364 offices spread all over the world.

Their main focus is providing translation and localization as well as interpretation services to healthcare companies, government departments, and enterprises across the globe.

At LanguageLine the focus is on the perfect combination of fluency, expertise, and outstanding customer service including your privacy and data security that matters to them as much as it does to you.
4. SDL
SDL is a UK-based super agency leading in global content management and language solutions. For over 20 years they have been innovating the language industry and delivering top of the league:
Translation Services
Client Services
Support
Translation Software and Tools


Operating in various industries, like Aerospace and Defense, Automotive, Financial Services, Government, and Healthcare, they continue to play a relevant role in the language industry.
5. RWS
With their global team of linguists, searchers, and technical experts, they have a reputation of a reliable and flexible translation and localization company delivering quality.

Apart from translation and localization services they offer:
Intellectual property support solutions
Life sciences language services
RWS is based in the UK and employs over 2,000 staff across the globe.
Challengers
6. Easytranslate
Operating from Denmark, Easytranslate opens the list of challengers in the language industry with its revenue of $22.5 million. Their services include:
Translation and localization
Website translation
Document translation
Proofreading
Certified translation


Their main focus when it comes to the industries they support is on eCommerce, marketing, media and SEO, legal and technical translations as well as medical, startups, and finance. Combining their passion for languages and smart technology they promise revolutionized experience in many languages.
7. Awatera
With HQ in Cyprus, Awatera operates in several other locations, including Los Angeles. They offer their linguistic services in Russia and CIS countries.

Specializing in translation and localization services and a variety of types of these services, they deliver their expertise to industries that include:
Pharmacy
Technology
Gaming
eCommerce
Energy
Finance and Legal
Oil and Gas
Engineering
Patents
Apart from linguistic expertise and support, they also offer technological solutions such as proprietary, industry-specific ERP systems, and API connections for website localization.
8. Argos Multilingual
With over 30 years of experience, Argos Multilingual has become a leader in global language solutions delivery.

Their main focus when it comes to industries are life sciences, industrial manufacturing, software/hardware, and financial sectors. They strongly believe in quality, partnership, and technology solutions.

Products and services that they offer in multiple language pairs include:
Artwork & Screen Shots
Subtitling and Captioning
Compilation & Engineering
DTP
Localization
Multimedia Localization
QA Testing
Research / Publications
Software Localization
Translation
9. Alpha CRC
Based in the UK, Alpha CRC offers a wide range of language services including:
Localization
Transcreation
Machine and crowdsourced translation
Testing software engineering
Consultancy
Multilingual copywriting
And more
Alpha has over 30 years of experience in the language industry and has established its strong position as a company offering the human face of translation.
10. Traductions Serge Belair inc. (trsb)
This Canadian translation and localization company operates directly from Montreal and with its 200 experienced professionals delivers translations in over 100 languages to their global customer base.

With great technological solutions TRSB offers services that include:
Translation solutions
Terminology management
Marketing adaptation
Localization
Quality Assurance
Desktop Publishing
Multimedia services
Interpretation services
TRSB is one of the leading translation providers in North America.
Boutique
11. Linguaserve
A Spanish-based multilingual experience provider that delivers services to small and medium-sized companies as well as large corporations. They offer a wide range of language services to their global customer base:
Glossaries/dictionaries
Consulting
Internationalization
Localization
Machine Translation
Software Localization
Translation
And more
They cover an impressive number of industries offering multilingual solutions in a variety of languages.
12. Global Lingo
Operating from the United Kingdom, Global Lingo prides itself as being the leader in:
Professional transcription
Minute-taking
Translation
Interpreting services
They offer a wide range of content transformation to any language supporting their clients with their highly personal service, dedicated account managers, specialized linguists, and combining human effort with technological solutions.
13. Affordable Language Services
This interpreting and translation company operating from the US takes pride in being at the top ranking in America. The resources they have enable them to deliver services for:
Video Remote Interpreting (VRI)
Over-the-Phone Interpreting (OPI)
On-Site Live Interpreting


They are also effective in the use of tech solutions like Translation Management Systems, Translation Memory, and Machine Translation.

Affordable Language Services team believes in collaboration based on partnership and affordability.
14. Delingua Oy
Delingua Oy has over 10 years of experience, it is based in Finland and was founded by Katja Virtanen. They deliver a variety of services that include:
Translation services (different types and fields)
Interpreting services
Language training
They focus on cooperation through partnership and delivering a full package of language services under one roof.
15. Continental Interpreting Services, Inc.
With a strong team of interpreters experienced in medical, legal, and conference events, CIS has also resources that enable them to offer document translation as well as interpreting equipment.

With more than 20 years of experience, they have built a network of over 5,000 language specialists in over 150 languages.

CIS delivers services based on clients' needs and criteria when it comes to choosing the experts as well as the process itself. If you need interpretation services, we cannot help you, but as you see, there are plenty of providers to choose from.
Which Translation Service Provider Should You Choose


If you have taken a look at the full index prepared by Slator, you already know that this list can go on forever and the choice of translation vendors is endless.

Depending on your needs you can go for a larger super agency with resources counted in thousands, medium-size challenger companies or the smaller, boutique translation agencies.

Each of them offers indisputable value in whatever service they deliver. The important thing for you is to ask two questions (and then some more):
Are they the right fit for us?
Are we the right fit for them?
How exactly do you answer those questions though? Well, it comes down to two things: your budget and your needs.
Your Translation Budget (and Translation Companies' Rates)


The costs of language services vary, depending on the type of service and content, languages, and solutions used to deliver the outcome.

This article mostly focuses on translation companies, even though some of them offer interpretation services as well.

Translation costs usually are calculated as a rate per word. And that's fine. But that's also not enough, as there's much more included in the translation costs than just the rate per word.

In short, when you buy the translation service, you pay for:
The number of weighted words for translation.
Project management that releases your team from additional translation-related tasks and allows you to reduce your overhead.
Tools, translation platforms and integrations (limited manual steps in translation process thanks to translation system's tight integration with your backend, smooth processes, and workflows, which means less time and money spent on translation process).
Carefully chosen resources to work on your content (thanks to a thorough linguists selection process performed by the vendor management team).
Money savings – the more you translate, the more you save if your translation provider treats you honestly and offers full transparency on how to leverage translation tools for your benefit.
When you choose a translation agency, make sure your budget also fits their scope.

When it comes to super agency or a challenger translation company, the larger their size the higher the rates which impact your savings as well. It always depends on your budget, of course. How much you are willing and able to spend on translation.

On the other hand, the lower the rates, the greater the risk of quality being compromised. When a significantly lower rate is offered, there might be a risk of a translation provider not using the right resources (i.e linguists who are not subject matter specialists).

Make sure you are on the same page with them when it comes to financial aspects as well as the quality you expect.

Everyone expects the best translation quality, of course, and everyone promises it. Whether they deliver, that's a completely different story. To not get stuck with poor quality translation, make sure you ask the right questions, such as:
What tools are they using.
What is their process when it comes to verifying the skillset and experience of the linguists they use.
How involved is the project manager in the process of linguists' verification.
There are many questions that you should ask before you choose a translation agency. Wouldn't it be great to have a checklist to make easy for you to find the right one?
Your Translation Needs (and Translation Agencies' Capabilities)
If you need a personal approach and very close communication and collaboration, going for a super agency or a challenger in the language industry would probably be not the way to go. Your needs in this department might not match their approach.

Large language services providers usually outsource projects. This lengthens the communication chain. If you and the translation agency are not on the same page regarding the approach you need and what they can offer, there might be trouble.

Depending on your need to get to know the process in order to make the collaboration as smooth as possible, it's also important to establish whether you are the right fit for each other.

If you're looking to translate marketing content and you need assistance, guidance, and education, the largest companies simply might not have the time for this.
---
Related content: A Guide to Understanding Translation and Localization Terminology
---
When focused on profitability and speed, taking the time to sit with the client and go through complex details of the process, might not be what they are open to. The boutique companies, on the other hand, might not have enough resources to satisfy your hunger for knowledge.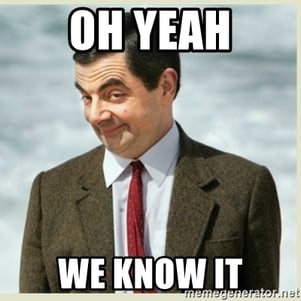 If a translation company that you discuss your translation needs with is convinced that their solutions are the best for you, before they even hear you, it's best to reconsider.

Let's say you are an expert in the solar plants market. You know what is best for your business growth and how your message should be created.

When you deliver electronic and electrical components and your website has to include very specific terminology and style, don't let anybody force their ways onto you. You are the industry leader and you know what and how you want to communicate to research your global audience.

The same goes for different types of services that you might need. If a translation company truly listens to you and doesn't force their solutions onto you, that's a promise of a good partnership. If you need marketing translation, make sure that when you're offered transcreation, it is for a good reason.

In terms of a smooth process and swift workflows, it's usually where the translation tools and translation integrations come to play.

Make sure that the translation company you choose has tight integration with your backend. Do not assume that just because a translation company is a boutique or a challenger category, it won't be able to integrate with your system. Do not also assume that the super agency will.
---
Related content: 50+ Ways to Integrate Your System with Translation Software
---
Another thing when it comes to your business needs is the experience that the translation provider has. And not just what they say they have but also what they can prove.

Make sure that what you expect in terms of industry-specific experience is matched by what the company offers and is able to deliver.

Ask questions and analyze the answers.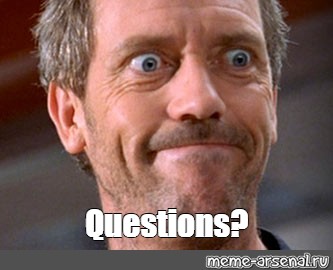 And don't accept general answers to your detailed questions. Use the questions from the checklist provided earlier in this article.

The translation company that you think of choosing has to be the right fit for you, but you have to also be the right fit for them.

So, take a look at your budget, your needs, your content, and expectations. Take a look at the company's message, approach, and solutions they offer.

Analyze their answers to your questions and also analyze the questions they ask you. Are you the right fit for each other?

In case you wondered what ATL has to offer as well, don't hesitate to get in touch, ask your questions and let's see whether we are a match.
---
Recommended articles:
A Guide to Understanding Translation and Localization Terminology
3 Cases When Localization Company is Not Right for You