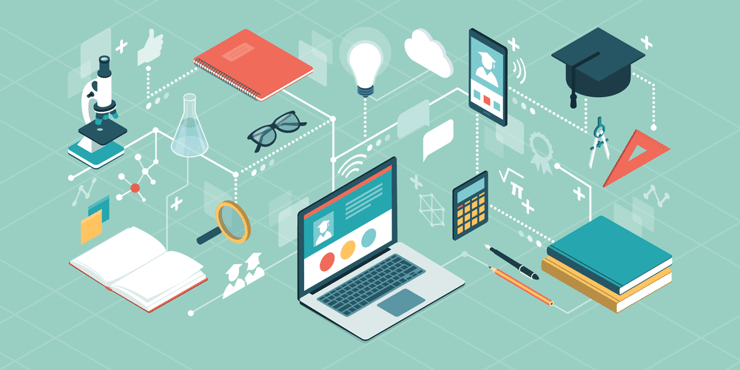 E-learning and education technology solutions have become a multicultural environment.
In the ever-changing world, the need for education rises as we speak. In light of recent events all over the world, e-learning has gained a whole new level of relevance.
It's what helps students and employees develop regardless of the circumstances. You claim it's not an appropriate time now?
As the history shows, who dares wins. The rest are merely the followers. And your customers need your help and solutions now. And if you are not able to deliver them this very moment, you should at least start preparing to deliver as soon as possible.
Keep in mind how the whole world is changing right now. Are you prepared for the customers of the new era?
It is also more relevant now than ever, to make sure your LMS (Learning Management System) is user-friendly for people around the globe, regardless of the language, culture or locale.
There are 3 main reasons for you to consider LMS translation now.
1. Wider Global Reach
People like to learn. And they need to develop.
The more possible you make it for them, the more people will come and stay. It's as simple as that. If you focus on one language only, you will reach an audience that speaks this language fluently enough to feel confident to use your platform in it.
But imagine delivering your visuals, technical content and any educational content you have in the actual language that people want them in? Can you see the increase in your customer base?
This works the same in any industry.
People tend to look for products or services and then buy them in their own languages because this ensures them that they have the full and clear information and they feel secure.
Learning new things is almost always connected to having to leave the comfort zone. Doing this in one's native language is most definitely easier to do than doing the same in a foreign language, wouldn't you say?
So, if you plan to have your e-learning platform as popular as possible around the globe, you have to implement localization in your plan. And before you say it's too much time and money, make sure you learn how to save both time and money on localization.
---
Related content: How to Really Save on Translation and Localization
---
2. Better LMS User Experience
Like most people, you might have noticed how things have exploded on the global market lately.
The growing need for development from an early age is driving the e-learning platforms to develop better, more user-friendly Learning Management Systems.
One such solution is enabling people to use your learning platform in their own language and adjusted to their culture, which increases their sense of security that what they learn has actual value.
Enhancing user experience by delivering the platform fully customized and linguistically adjusted to the given language will make your students become your evangelists.
I dabble a bit teaching English and one of the first questions people ask when I offer online courses is "Is the platform in Polish? Because I don't want to be too confused".
This is true for all people around the globe. We want to learn, but we also want to feel secure and confident and using a technology that we can fully understand makes it possible. We want it in our language!
Your e-learning platform/Edtech solution becomes popular because you show your students you care enough to deliver the LMS in their own language.
3. Meeting the Fast-Changing Market Conditions
It's no secret that the world is changing right before our eyes. And so is the approach to education.
More and more people now use e-learning platforms because they make it easier for them to learn and work at the same time. They want to save time and also money on lessons.
The global markets are open for learning management systems that are ready to meet their needs. Are you ready?
What to Remember When Considering LMS Translation and Edtech Localization
When you consider localizing your e-learning platform or your edtech solution, it is always useful to remember that it's best to plan translation at the content creation stage.
This will most definitely speed things up. If you, however, do not include localization in your early content creation stage, that's fine. There are smooth workflows, cost-effective tools and processes that will help you localize all of your content fast and easy.
It doesn't matter if your content includes graphics and other visuals, technical terminology and so on. It can be done swiftly and simply saving you time and money, assuming you choose the right localization company for the job.
Make sure you research the translation provider that you want to trust your E-learning platform to. Ask the right questions:
Do they specialize in e-learning translation? What do they know about Edtech localization?
Do they have processes and tools that will ensure your content translation fast and cost-efficiently?
Will they focus on delivering you the content as swiftly as possible with the use of automation technology, translation integrations and professional project management in place?
There are some more important questions to ask when looking for the right language translation services partner.
Make sure you stay ahead of your competition. Your international students are waiting. Are you ready to start now?
---
Recommended articles:
How Much Do Translation Services Really Cost? [Rates & Factors]
How to Reduce Turnaround Time for Content Translation