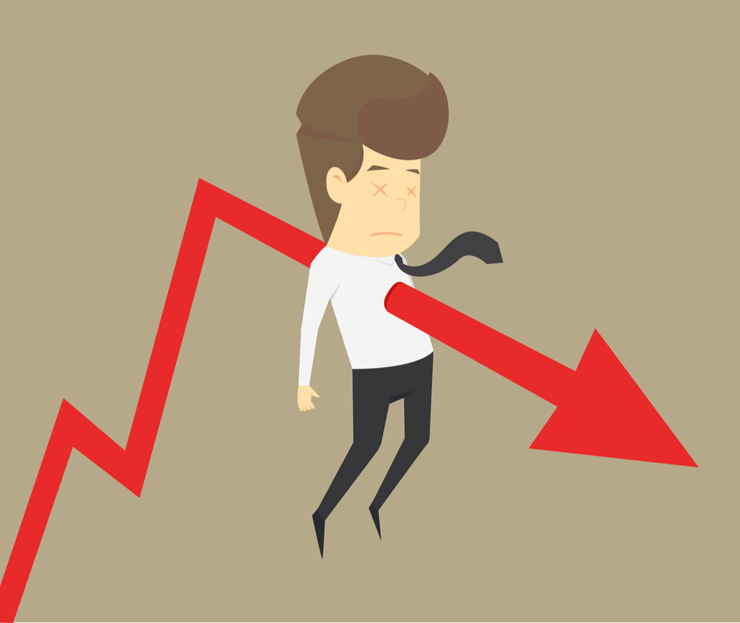 Since you're here, you're probably looking to expand your business into multi-market and you want to translate your marketing content without marketing translation slowing you down.

You want your content to reach the right audience in the right time and the right language.

Going global with your product requires making a lot of difficult decisions like choosing the right market, assigning budget and deciding which products should become best sellers in the particular area.
One of the main decisions to make is also choosing the right marketing translation service that will help you turn your content into a truly multilingual message.
Marketing translation, when done right, will boost your ROI and it will put you at the top of the international businesses list.
Here at ATL, we have conducted multiple marketing translation projects for our clients worldwide in the 15 years of working in the language translation industry. We've also worked with other translation companies.
This is how we learned that there are some details that distinguish a good marketing translation company from a bad one and it's crucial that you learn about it too. If you're looking to expand to multi-market, make sure that your marketing content speaks your audiences' languages in the right way.

Knowing the differences between a good marketing translation agency and a bad one will save you from wasting your time and money on translation services that could possibly damage your international growth plans. You might want to make sure that, apart from looking for the best translation agencies, you also watch out for signs of the peaky blinders.
This article will give you the 10 main signs of bad marketing translation services to help you stay away from them and succeed in the international markets.
1. When a Marketing Translation Agency Does Not Ask You Questions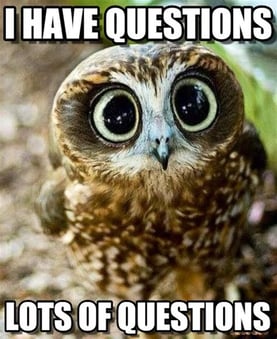 Whenever you feel that the meeting with the translation agency is all about them, be sure to question receiving the adequate amount of attention.

You and your product are unique, and this is how you should be treated as your brand's voice is going to be translated into a new market.

Your product's safe landing on the new territory requires a lot of preparation in advance, and this is what the marketing translation company should focus on
The overexcitement of a salesperson that will give you only positive answers to all your questions might suggest an immature company with experience insufficient to meet your needs. Be alarmed when they don't ask you too many questions about your content, its purpose and your goals.

Failing to ask you about your marketing strategy, timelines, and technicalities may shortly lead to cooperation issues.
---
Related content: Marketing Translation Playbook
---
Some of the questions that a bad marketing translation company would not ask you:


What content

do you

plan to translate

first?

Are there global branding guidelines in place?

What is your Content Management System?
Neglecting a thorough study of your processes and marketing strategy can result in expensive misunderstandings.
2. When Marketing Translation Services Ask You the Wrong Questions
Whenever you buy a translation service it is crucial that it suits your needs. This requires a lot of preparation in advance and asking many questions.

However, when the initial process of collecting information about your preferences and requirements is completed, the professional translation company should take over from there.

When your contact person redeploys all of the localization-related decisions on you, it's time to start questioning the maturity of this organization.

Maybe they are used to working as subcontractors to an actual localization company and have no experience in working with clients like you.

What should raise a red flag then?

Any questions regarding the translation tools they should use or steps in their process. They are the experts in marketing translation after all. Watch out for questions like:


What CAT tool should the translation agency use and is it compatible with your file format?

Are there any content connectors available to

integrate with your CMS

?



Always report when you feel lost and ask for explanations. If the contact person cannot explain the matters in your words, let them go.
3. When the Marketing Translation Agency is

Much C

heaper Than

Their Competition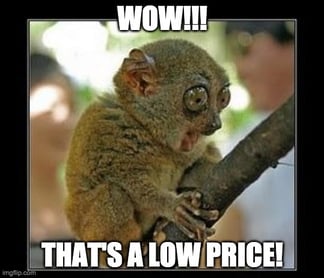 What distinguishes good partners from the peaky ones with regard to the price?
Definitely the cost transparency. When you commit to assigning a considerable amount of your marketing budget to localization, you need to know what you are paying for.
---
Related content: 5 Ways That Translation Companies Cause You to Overspend
---
When you buy marketing translation, it is never just a simple act of translation. If a marketing translation company offers their service to you, be sure to ask what is included in the quote.

Is the lower price an effect of randomly chosen linguists with the lowest rates but without much experience? Or, is it due to lack of proper revision after the translation process?

Does the quote include localization of graphics, SEO and visuals?

Sooner or later these costs need to be added. Bad companies provide a simple, per word rate but they ask for more and more money further down the line.
4. When the Translation Company Does Not Ask You

for More Than

Just

a

Plain Text
Since creating the content in your original language requires technology, the same rule applies to translating it into another language.

The team of specialists working on your marketing material is not limited to copywriters, and therefore the team working on preparing this material for the new audience cannot be left only to the translators.

If the company is happy with a plain text deprived of context and graphics, it's a sign of a lousy marketing translation partner. A bad translation company will never ask you for the original files or reference materials.
5. When a Translation Agency Has No Review Process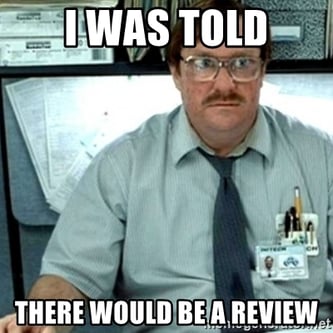 The localization process often starts with translation, but it includes more steps. One of them is client review of the translated content. It is often conducted by in-country dealers. These people are in the vast majority native users of the language but very rarely professional linguists.
---
Related content: 3 Pillars of Successful Reviewing Your Translation Provider's Work



---
Of course, their preferences and feedback are very important to you as the content owner, however, it is very easy to jump to the wrong conclusions.

To avoid translation quality being compared to the one of Google Translate, for example, a mature and serious partner will provide you with information on how to use translation tools properly to measure the actual translation quality.

Whenever a localization partner implements your reviewer's feedback in one file without updating the content in another, they are causing inconsistencies.

This is exactly why a professional translation company will have a clear process for implementing feedback. If you are working with top companies, they can also offer managing your reviewers and training them on using translation software.
---
Related content: A Guide to Understanding Translation and Localization Terminology
---
6. When a Marketing Translation Agency Avoids Using

CAT Tools
CAT (Computer Assisted Translation) tools help not only with the act of translation.

They also help to generate your financial savings. Every text translated is stored in a repository called Translation Memory. The content is divided into logical chunks called segments and can be reused in the future.

This generates savings and guarantees consistency of the translated content. Don't go for a translation agency that uses translation tools for their own savings. You are entitled to transparent information about which tools are going to be used and how they will generate savings for you.
---
Related video content: Translation Memory Calculations in Action
---
When you pay for your translation once, only bad marketing translation companies will charge you again for the whole content. Professional translation agencies use various CAT tools, and they adjust their tools to your processes.

You do not need to be a CAT tools specialist, of course. The management of these tools and skillset are included in the rate you pay for translation.

7. When a Translation Agency Never Questions the Deadlines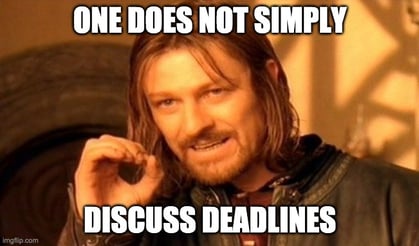 Accepting all deadlines without negotiating may be one of the signs of a bad marketing translation company. Some deadlines are just very difficult to manage.
---
Related content: How to Reduce the Turnaround Time for Content Translation
---
We all know about the last-minute changes or decisions made just before the product launch.

It is not natural that whenever you approach a translation partner without a heads-up, the devoted team of specialists is there waiting for you.

Without an agreed timeline or a heads-up a professional team would never wait for the assignments and an explanation of such continuous availability is not having a team devoted to the project at all.

In this case, your message to the end-user may be translated by a different person. Again, it may be fine if it's managed by a professional production team but in the hands of an amateur or when it's not managed at all it may result in inconsistent translations.
8. When a Marketing Translation Agency is Just

a

Group

of

F

reelancers
In the language industry a huge amount of time and money is saved thanks to translation technology.

The previously mentioned CAT tools allow using Translation Memory in order to populate or slightly update already translated content.
Maintaining and managing the translation quality is much easier with the help of various technical solutions. Automated consistency and terminology checks, reporting or tracking changes introduced during revision are just examples of such solutions.

When it comes to adapting marketing content to international markets, an important language service that you should be aware of is transcreation.

It requires more time and effort as it's not about translating the content as much as it is about creating it in another language. Translation is never a word for word exchange. Transcreation goes even further.

It means that your localization journey needs an experienced project management. It also needs experienced resources' managers for selecting the most appropriate linguists. This will enable them to make sure your project will be continued also during the holidays.

Choosing a localization partner with no production team will result in a lot of management work on your side.
9. When a Translation Agency Does Not

Tell You About Other Services You Might Need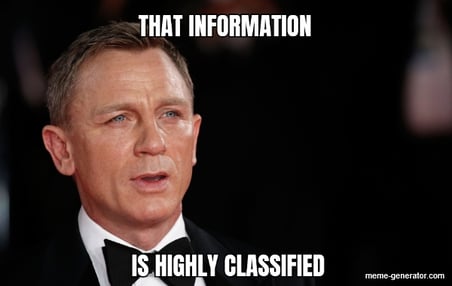 Not many people know that there is a lot more needed to properly introduce your product or idea to the new market than just translation.


The first thing that you should be offered on top of translation is preparing and maintaining a glossary. A glossary, also called a dictionary, term base or simply – terminology, is a list of your preferred and approved translations of the most important terms.


It is often a list in a spreadsheet created and maintained directly in CAT tools.

The second thing that the translation company should offer to work on is a translation Style Guide.
This document contains all the instructions regarding the tone, voice, style preferences, and the do's and don'ts from the linguistic and formatting perspective.
These are just a few basics that should be offered together with translation, and will be missed if you start working with a bad marketing translation partner.

If the translation agency does not want to provide a wider scope of services than translation only, you should consider changing the company or extending the number of localization partners you work with.
10. When a Marketing Translation Company Forces

a

One and Only Solution
There are localization companies that invest a lot of money in a translation tool that is not flexible. Instead of trying to answer the client's demands, they try to force their own solutions and the use of such tool.

Imagine this: you come to a translation company with your own CMS and processes that work for you. What you hear from them is that you should change all your processes and sometimes even buy their product just because they use this particular tool.

Such an attitude often characterizes big translation companies. Whenever a new client comes with their localization needs, they suggest the one and only solution that the translation agency has already invested in.

If this solution suits you - use it, but always make sure to ask for other options.

The best scenario is when the translation company adjusts their processes and tools to your needs. They provide smooth integrations with your systems, that not only streamline but also organize and simplify the translation process.

Optimizing your workflows as well as connecting with your tools through integrations is definitely the opposite to what a bad localization partner would do.

If the translation company can't work with the file format you use and they ask you to completely rearrange the way you work, without giving you any logical reasons for that, they are a bad choice.
---
Related content: 50+ Translation Integrations You Should Know About
---
How to Know a Good Marketing Translation Agency from a Bad One
Distinguishing between good and bad marketing translation companies seems difficult at first glance.
Not having too much experience in the localization industry, having a lot of questions to be answered as well as working with demanding content may be challenging.
Try looking for industry freaks who simply love their job.
Is the company actively supporting their clients with

industry knowledge and updates about the organization?

Are they transparent?

Do they ask the right questions?

Are they ready to adjust to your tools and your translation needs?
There are also some more questions that you should ask when looking for the right marketing translation services.
Being inquisitive about what is included in the translation rate and what the quote is based on are the first steps to being able to compare apples to apples. Making sure that the company is open to discussion about their tools and processes and is flexible with integrations, will allow you to avoid cooperating with a bad marketing translation company and overspending your translation budget.
Now that you know what to watch out for, make sure you know exactly what languages to go for, which translation service you actually need, and how to properly prepare for your marketing translation to save time, money and meet your time-to-market.
---
Recommended articles:
Translation vs. Transcreation: Which Translation Service to Choose
15 Languages for Translation in 2020 That You Should Know About
3 Mistakes in International Marketing Strategy That Will Cost You