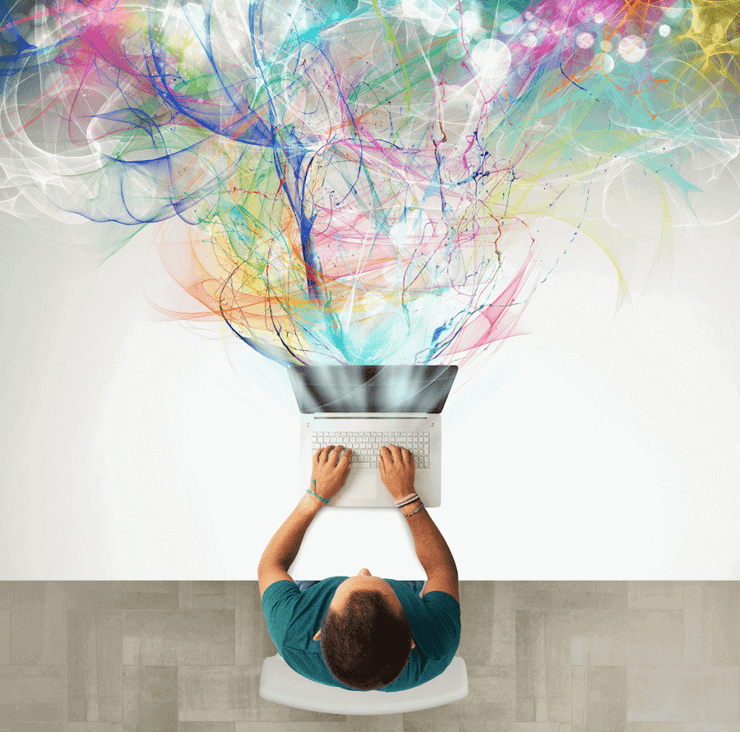 When preparing for marketing translation it's worth remembering that you have a choice of services. People often use the term marketing translation but do not think what it really stands for.


During our collaboration with numerous clients requesting marketing translation, we've noticed that transcreation is a term that needs to be clarified as to what it exactly covers.
This article will explain the basic terms connected to localization, marketing translation and transcreation to make it easier for you to choose the right language service.
Localization means adapting your content with full linguistic,cultural and otherwise awareness of the local markets you plan to enter. You should expect marketing translation services of your choice to be experts in local cultural and linguistic nuances.
They are the ones who will make sure your content is compliant with regulations and customs that are in the market you plan to enter.

It adapts your message in different languages while keeping its tone and style. When you think of global marketing, where slogans and advertising copies are involved, you should think of transcreation.
---
Related content: 3 Differences in Costs of Translation Vs. Transcreation
---


It's important to remember that while compliant with local culture and regulations, you want to convey a message unique to your brand and its voice.
To make sure nothing gets lost in direct translation, you need to expect your translation company to know how to translate the message into other languages and keep your voice in it.
There are, of course more services under the translation and localization umbrella.
---
Related content: A Detailed Review of Professional Translation Services
---
Once you decide (with the help of your marketing translation agency) which service or services you need, this is when the fun begins.


Multilingual Keyword Research
Every marketing translation project should start with keyword research done by a local SEO expert. They know how the locals speak. Once you have a glossary of those terms prepared, your marketing content will be translated without the risk of you using the wrong keywords in your content.
---
Related content: 10 Signs That Indicate Bad Marketing Translation Services
---
The way of expressing concepts differs in every country, so should the keyword localization. You cannot just translate the keywords into a given language. You need to make sure you know which keywords in this language are the ones to use. This is how you gain the advantage over your competition.
And it's not just for country and language that you need to perform keyword research. It's also every region you target. People speak differently depending on the region they live in.
With easy-to-find tools, you can do your research quickly and without risking missing a relevant keyword or expression that would put your company's website and your marketing content on the right map.
While researching the keywords, you also gain a better understanding of your audiences, their habits and interests. This most certainly opens the doors for success when it comes to your international marketing strategy.
And all this should be done with the assistance of your marketing translation agency and their linguists, local or otherwise, that are experts in the given languages and also in the ways to optimize your content.
Expect your marketing translation partner to guide you, advise you and assist you through every step of the localization process, including local keyword research. This is an important part of your international SEO.


Communication
The success of your decisions and actions depends on the quality of communication with your localization company.
You and your team are the ones who know best what content you need localized and how you need this done. You know you need your keyword research done in local markets.
But you also are the one that knows best how you want to convey your message. After all, you and your team created it. You want to share it with the world, watch it promote your brand and sell your products in local markets.
Expect your translation partner to provide relevant information and to share their extensive knowledge of processes connected with marketing translation.
Expect them to react to your feedback and provide tools and system integrations that enable you and them to eliminate possible errors before they get out of control and also to make the localization process as smooth and efficient as possible.
Translation Tools and Integrations
When choosing a CMS there's a certain list of questions to ask in order to make sure you have the one that is right for you. Creating multilingual content for your marketing strategy requires your expertise in general marketing and your knowledge of the audience.
It also takes a good marketing translation partner that can put your knowledge to use together with their expertise. It also takes a good multilingual content management system.
---
Related content: Top 10 Translation Tools in 2020: A Complete Review
---
CAT tools are essential elements you should ask your potential marketing translation services partner about. Your translation agency uses them so that the automated translation process works fully for your benefit. Quality, deliverability, your satisfaction – all this is at stake.
And don't forget about the benefits of integrating your system with translation software of your localization partner. Eliminating manual steps, reducing the e-mail back and forth and streamlining the data exchange are some of these benefits.
The same goes for quality assurance. Analyzing the quality with a good tool that lets you see for yourself what is there to change and make the translation even more perfect – isn't that just useful?
---
Related content: How to Measure the Quality of Translation
---
Expect your marketing translation services to provide information about the tools, but also to use them with full confidence. This is all for your benefit. Your business growth depends on how well your multilingual content creation is performed.
You know exactly what you need when it comes to translating your marketing content. Find your ideal marketing translation partner who will deliver what you expect.
---
Recommended articles:
How to Really Save on Translation and Localization
10 Ways to Make Your Multilingual Marketing Content Fail You