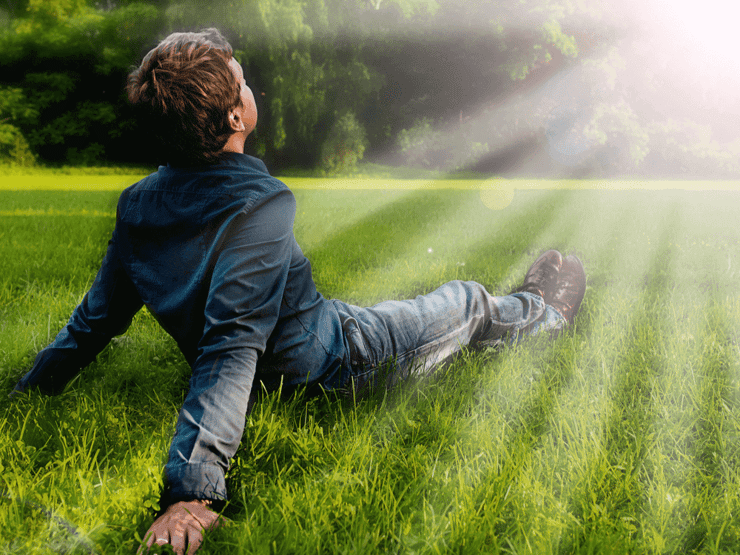 Are you in the middle of planning your international business growth?

Maybe you need to make sure your website is translated into other languages? Or maybe your product information doesn't speak your customers' language yet?
Whether it's your software, product information, website, or marketing content, if you plan to address your audiences worldwide, translation is a step you cannot miss.
This article will not tell you how to choose the best translation services for your company. It won't also give you a basic explanation of what translation services are.
This article goes beyond that to show you everything you get when you work with a translation agency, and why it's not just translation.
Translation and Localization Know-How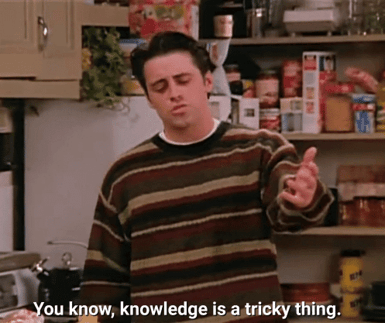 If you manage localization at your company: do you remember the first time you had ever heard of localization? I do. And I have to admit, I immediately asked: oh, it's something to do with GPS, right?

If your primary role isn't managing the localization process and you just know that you need content translated: how much do you know about the translation and localization services, translation tools, localization process, and the best file formats for localization?

And a more important question: how much do you really have to know?

You should, of course, have an understanding of what localization is.
When you buy a car, you don't have to be a mechanic or a car designer, but it's pretty useful to know the basics so that you don't buy a car that will break down the minute you leave the lot.

The same applies to any business purchase you make, including translation services. But this also doesn't mean that you have to become a localization expert.

You just need a localization expert in your corner. Good translation agencies will openly share their experience-based knowledge with you in a way that doesn't raise a thousand more questions.

You shouldn't be left confused and again having to spend time and energy trying to wrap your head around understanding every specific nuance of the translation process.

Instead, working with a localization expert should help you understand the basics and help you feel comfortable making decisions that best suit your business.

You'll rest easy knowing that your content is in good hands and that your questions will be answered without leaving you with more questions.
Constant Guidance Throughout the Translation Process
Does your website have images? I assume it does.
Do you really want to be responsible for making sure that your customers are not offended by the content because of the poor localization? I don't think so.
These are questions to which answers are simple.

There are, however other important questions that might not be so easy to reply to:
Do you know what's needed for the image files to be properly localized?
Are the CAT tools really necessary if there's a Google Translate tool?
Can you send scans and have them translated on the spot?
Do images in your solar panels manuals have to be localized? They are just images after all.
Do you have to install any special apps or tools for your localization company to be able to provide a quality translation?
What's the best approach to images in the Japanese version of your website?

There are literally hundreds of questions that you could ask, depending on your industry, your brand's needs, and your knowledge of the subject. You can always comb through tons of online research.

But you can also trust that your translation agency will be able to answer your questions in a way that will not make you look for a dictionary.

The guidance you get from a translation agency is based on years of actual localization expertise to give you the best answer.

For example, it's not always the best idea to localize a website into 10 languages at once. Or to have your entire website localized.

Sometimes translating blog posts and the crucial information on the main website (including the navigation menu) might be just enough for the customers to be able to navigate it easily.

When you decide to partner up with a localization agency, you are buying the guidance of the whole translation team. This means not just telling you what to do, but helping you understand why you should as well.

When working with a translation agency, be prepared for the harsh truth sometimes as well. After all, a guide worth his or her salt will tell you when taking a certain path is dangerous or plain stupid.

If you trust the right translation agency, you should be able to relax and let them guide you through the best options for you even if sometimes the answers are not what you expected.

If your translation provider really hears you, their experience mixed with your cooperation will provide you with a perfect roadmap for your international business growth.
Your System Fully Integrated With Translation Software
One of the most frequently asked questions that we receive is: Do you have tight integration with our system? And the answer that they look for is simple: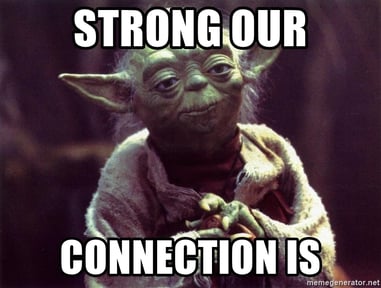 Companies are looking to launch their new products into global markets or release a new website in different languages in a fast and efficient way. They look for ways that can streamline the process.

Translation companies meet these expectations by developing solutions like translation automation. One of the crucial factors is the ability to integrate the Translation Management System directly with the client's system.

So, if a translation agency answers that yes, they do have integration with your system (whether it's Magento, WooCommerce, WordPress, HubSpot, Bitbucket, Confluence, Zendesk or any other), you know you made the right choice.
---
Related Content: 50+ Translation Integrations to End Your Multilingual Content Management Nightmare
---
The importance of having your translation provider's system integrated with your backend cannot be stressed enough.

It enables you to, here we go again, save a lot of time, speed up your product introduction to international markets, and give your customers a perfect experience without having to wait too long. Time, yes, you gain time. But not just that.

Streamlining your multilingual content creation directly from your backend ensures your product is accessible to international audiences on time for them to actually enjoy it.

Reducing the manual steps and data exchange enables you to deliver your product or content, fully adapted to local requirements, in a much faster and efficient way.

Regardless of what type of content you need translating, better accessibility means enhanced user experience. A website, software, or clear product information that is in the consumer's native language is simply user-friendly.
Less Translation-Related Tasks, More Time for You
Have you ever said: "I have a lot of time for this project, maybe even too much"? Yeah, me neither. It's rather "Jeez, why are there only 24 hours in a day!".


They do not have time machines at their disposal (yet), but translation agencies have the ability to take off your shoulders a lot of the burden of making your content truly multilingual.

This gives you the gift of time. Your time is not best spent making sure that marketing collateral sends a consistent message in all languages, that your website is easy to use regardless of the language, or that the colors and images you use are just right for the specific market you target.

When you start your partnership with a great translation agency, you should expect to have more time to focus on your main goals and tasks. And you'll get more sleep at night.

This is possible when you properly prepare your content for translation and actually leave the translation job to the localization company. If you have ever worked closely on managing localization at any company, you know it means more effort and less satisfaction than expected.

If you have not, believe me: you don't want that. You want smooth systems and processes not just for your content development but also for its translation.

Having your system tightly integrated with TMS (Translation Management System), you save a lot of time for one, as mentioned before.

Gaining more time to focus on what you do best, means less stress which usually increases creativity and suddenly you find yourself working on completely new solutions that otherwise would have not been born at all.

Time is a concept that makes any human being sigh: So little time, so much to do. If there is an opportunity to have more time available for you, seize it. And this is what you will get when you partner up with a translation agency that truly understands what their services are about.
Translation Costs Vs Translation Savings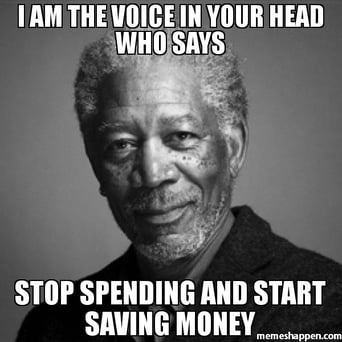 How do you get more money in the bank thanks to working with a translation agency? The first explanation is simple: because when you grow your business the right way, you grow your income. There's also another explanation.

Translation done right saves you big bucks. Here's where the CAT tools (Computer Assisted Translation tools) come to play. They have an important feature called Translation Memory (TM).

When you send your content for translation and you ask for a quote, you won't just receive a price based on the number of words in your content. The estimated cost will also state how much you will save and why.

If you use the same expressions or words multiple times in the content, why should you be charged multiple times for their translation?

CAT tools enable your localization company to quickly and effortlessly swift through the content to determine the number of already translated sentences or expressions that are stored in the TM.

This means that your translation price will depend on how many expressions in the content are repetitive (they are usually charged at 25% of the actual rate), and also if and how many elements have already been translated in your previous translation projects.

If you had translated content before with the use of CAT tools, the Translation Memory will store the translations and when producing a quote for the new content, the already translated segments will be charged less. There are specific rules to calculate how much you will save on translation based on the types of content that match previously translated elements.
---
Related content: How Much Do Translation Services Really Cost [Rates & Factors]
---
Translation integration with your backend also saves you not only time but more importantly money. Imagine having to send the same files back and forth because of some small issues.

You lose time which means when one small error causes a delay, your product rollout doesn't go as planned, your software release is delayed, your marketing campaign is stopped and doesn't go out at the right time.

This all means additional costs for your company.

Imagine now, that your content is translated just in time for you to introduce your new product globally ahead of your competition. Do you see what I see?
Partnering with a translation provider means also saving money by releasing your team's bandwidth. Your in-house marketing execs and specialists shouldn't have to spend their time on the translation or checking translated content.

It's not what they are trained for! Instead, they should be able to spend their time creatively, coming up with new and innovative ideas on how to make your brand shine again and again.

The same goes for other areas in your company, whether it's software development, product design, or any other department. By releasing your teams' potential and letting them focus on what they do best, without having to focus on translation matters, you simply make more money.
Why It's Not (Just) Translation You Get
At this point, it's probably clear to you that what translation agency delivers to you is not just your content in different languages.
You get the knowledge and guidance empowering you to always choose solutions that are best for your company
You get the experienced linguists and project and vendor management teams to leave the burden of translation-related matters to them and focus on your own goals and tasks
You get a translation management system tightly integrated with your company's system which improves and speeds up the translation process
You get time and money savings thanks to the translation tools with Translation Memory features
You get the complex translation process performed for you without having you to get engaged more than necessary

Maybe you're ready to see the benefits of your company working with a translation agency but you might not be really sure what this looks like. By getting a better understanding of the actual services that a translation agency provides, you can get a better understanding of how you can see these benefits in action.
---
Recommended articles:
Plan Your International Growth the Right Way
How to Propel Your Global Expansion Strategy With Translation Services
7 Quick Reasons Why Language Translation Services Still Matter
5 Ways to Successfully Operate Across Multilingual Markets
How to Free Up Resources and Still Save on Business Translation [video]