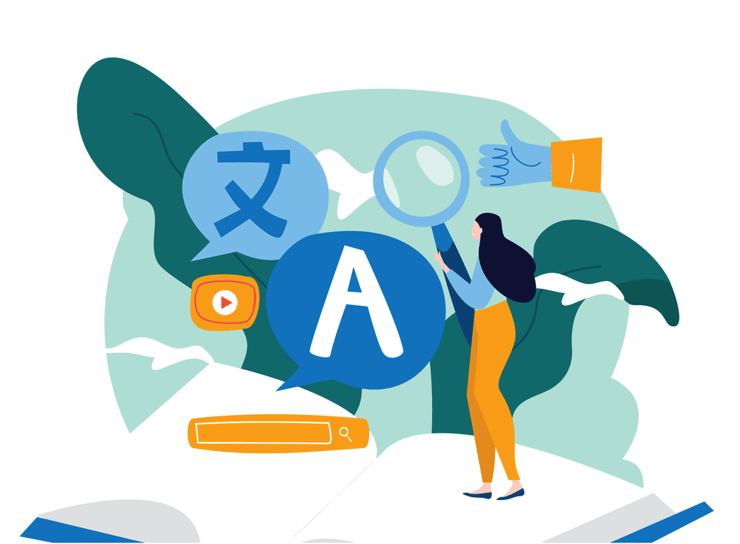 Do you let your prospective clients use your newest product or software for a while without paying and then return it to you with no further explanation?
And as a client would you like to try out an offered product or service for free? Does it help to make final decisions about the purchase or long-term collaboration with a service provider?

At ATL, we have been on the localization market for over 15 years. Providing free translation samples for clients is still a source of discord among professionals.
There are obvious facts and invisible aspects of providing free samples that clients are not aware of. So, is an unpaid translation sample a good idea or not?

1. Will a Sample Translation Give You a Full Scope of the Service?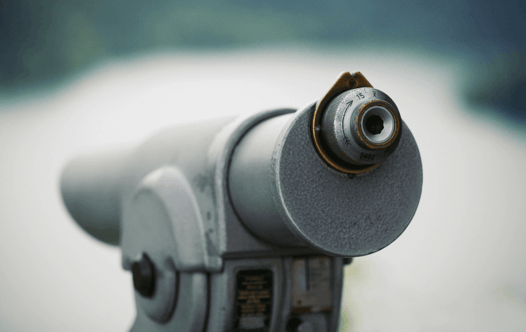 Imagine being the owner of a company that lays complex roofing systems. Your solutions are mostly custom-made and use optimized profiles.
You choose the technology and truss system based on your clients' needs, never randomly. Your product and team representatives are dedicated to the individual client so that what you provide is a complex user experience instead of a simple roof supported by a collection of other connecting elements.

In this case it is very difficult to provide a free sample of such experience for 1% of the client's whole surface. First of all, the 1% doesn't constitute a whole roof.
You can still see the sky through the missing part of the surface, can't you?
The sample is too small to understand the whole level of the benefits. But still, you have to compensate your employees for the time spent on having the initial meetings with client and discussing details as well as installing the sample.
This may not sound like the best solution.

Multiply that by 10 on a daily basis and all your staff will be doing is providing free samples to potential clients instead of taking care of paid orders.

2. How Are Localization Services Similar to Any Other Business?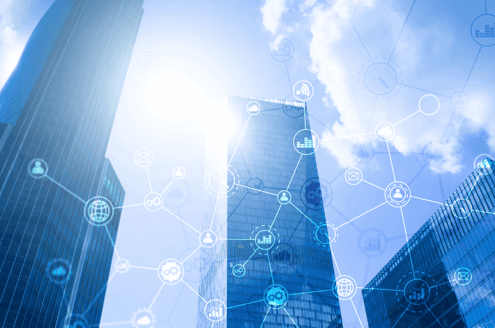 There are people who still believe that translation companies are just teams of linguists with no business model, a bunch of freelancers with Oxford dictionaries here and there, lots of printed materials scattered around. And sleeping cats. It's not like that anymore.

The translation service industry is one of the fastest growing and most technologically advanced industry in today's world.

According to the Statista, in 2019, the translation market has doubled in size since 2009 and is predicted to be worth 56.18 billion U.S. dollars in 2021.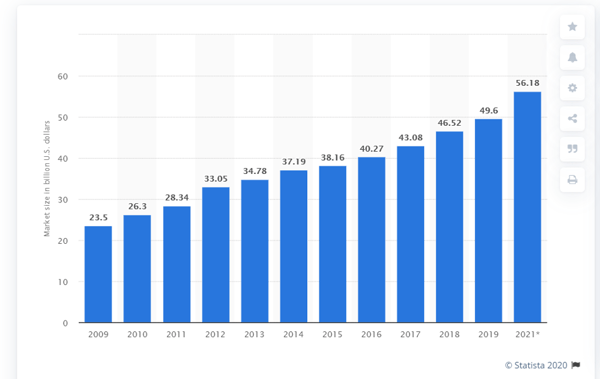 Companies such as Google and Microsoft understand where the future lies and how much content is produced every minute. This leads to a situation where these technological giants, together with Amazon or Salesforce, for example, have started rapidly developing their machine learning and investing in translation service technology powered by AI (artificial intelligence).

There Is a Great Pool of Translation Companies to Choose From
The number of companies providing localization services is huge. There are a few categories: Super Agencies, Challengers, and Boutique. A good comparison can be found in The Slator 2020 Language Service Provider Index.

The size of these localization companies varies from a couple of employees to hundreds+ employees. Many translation companies develop their own technologies and invest in custom machine translation solutions.

It is very rarely just a translation service that they offer.
---
Related content: A Detailed Review of Professional Translation Services
---

Localization Companies Have to Use Adequate Resources
ISO 17100:2015 certified translation companies cooperate with linguists under the rules of these standards.

Professionals need to be not only bilingual, native speakers of the language they translate into, but they also have to know your industry and specialized terminology.
---
Related content: Do I Really Have to Work With a Translation Vendor Manager?
---

But that's not all. In order to meet the ISO 17100:2015 standard requirements, the linguist needs to be proficient in using translation technology as well as provide proof of their experience either as translators, revisors, or any other service provided in the localization process.

Professional Translation Services Provide Custom Solutions
Translation companies focus on your global success, and this is not a translation-only service.

Your individual needs and preferences are taken into account before even preparing the quote.
Your content is audited for meeting the internationalization requirements. That means checking to make sure the content is free from any localization obstacles like incorrect encoding, culturally inappropriate content, and much more.
---
Related content: 6 Tips on Preparing Your Content for Translation
---

Your workflow is carefully examined and processes are optimized for better content flow, terminology management, and translation assignment.
In short, the translation solutions are prepared exclusively to meet your individual needs.


Translation Companies Are Customer-Centric
Language companies strive to help you enhance communication between you and your global clients.
It doesn't matter where your clients are located around the globe and what language they speak: Japanese, Spanish, German, French Canadian, Chinese or any other. It's the translation company's job to secure proper communication with these buyers and provide them with the best customer experience.
---
Related content: 15 Languages for Translation That You Should Know About
---

Translation companies are therefore customer-centric in two ways. It's not only about you as the client. It's your client who inevitably plays a huge role in the localization project.

3. Translation Samples Don't Show the Quality of Localization Service Translation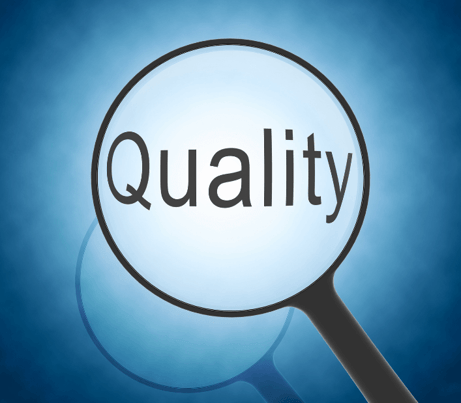 Asking for a translation sample means getting a translation sample. As obvious as it sounds, it has a deeper meaning.

Let's get back to the roofing system analogy. In this case, the translation could be a single tile and, of course, a single tile is not enough to assess the quality of the whole roof.

Consequently, the translation of a couple of sentences does not englobe the localization process of your content.
---
Related content: How to Measure the Quality of Translation
---

Translation Service
A translation service is built from at least two steps conducted by two separate professional linguists. It is also proceeded and followed by a few steps taken by your devoted localization managers and vendor managers:
Translation delivered by a professional translator,
Check - translation is verified by the translator,
Revision - the verified translation is revised (original text is being compared with the translated version) by another professional linguist,
Verification - project manager checks whether project specifications have been followed.
There are often terminologists, QA (quality assurance) specialists, localization engineers, and localization testers involved also.

Translation projects often involve transcriptions, recording dubbing, or localizing subtitles.
Localization
Localization is a concept related to translation, but it means much more. If we are talking about localization, we need to take technical, formal, legal, and cultural aspects into consideration.

It includes multiple steps in the process, which are always set up according to your individual requirements. The number and type of steps are based on what your content requires and may be different for different parts of your localization plan.
The translation needs to be correct not only in that it conveys the same message as the original text, but it also needs to match all technical requirements like time and date format or correct measurement system.
---
Related content: 4 Main Aspects of the Localization Process [infographic]
---
A small translation sample may not reflect how the design will be adapted in a longer piece of text, how graphics will be handled, how cultural nuances will be addressed.
Process Optimization – Translation Technology
Today, translation technology can help you save money on translation. There's no way for you to know how much you can save based on a 300-word free test translation. These words will not be added to your translation database, called the translation memory (TM).

A good translation provider can not only provide you with top translation services but they can also do it on budget.
---
Related content: How to Really Save on Translation and Localization
---

The tools used by translation professionals are called CAT (Computer-Assisted Translation) tools and they can accelerate the translation process, automate it, and as a result, make it cheaper for you.

Another technology that is used for translation process automation is integrating the CAT tools directly with your content management systems (CMS) or back-end.

Thanks to integrations, the need for manual file exchange is eliminated. Also, this helps you monitor the progress of your localization projects and make decisions based on data like cost, word count, and the number of files translated, revised, or finalized.

It all adds up to the real experience provided by translation companies compared to the 300-word free translation sample.

4. Sample Translations Don't Show You the Full Picture of Translation Partnership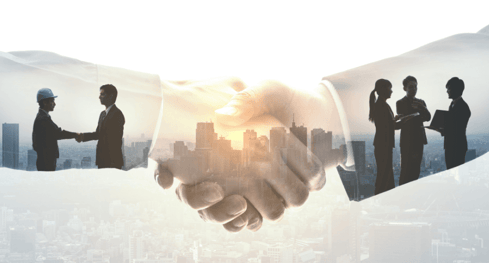 The usual size of a free sample translation is considerably small and is difficult to consider as a representation of a long-term collaboration on a localization project.
Number of Words
The usual free sample translation is between 300 and 1,000 words. A thousand words is very unlikely to be provided as a free sample, whereas 300 words is too little to demonstrate the quality of the translation.

They generally say that a one-page document consists of 500 words (single space). The number of words varies based on such factors as font size, number of graphics included, margins, spacing between the lines, etc.

So, the usual free translation test can take from half of a page up to two pages. When it comes to websites, 300 words can be half of a page or even less.

Mixing Content Types and Specializations
Normal localization projects for website translation consist of separate pages, product description, contact form, banners translation, etc.

All these elements consist of different content. The pages with the description of products or services may require more technical translations or specific to your industry. A detailed knowledge of the subject matter is needed for these parts of the website.
---
Related content: 10 Best Practices in Website Localization
---

Banners and slogans may require transcreation, which is a more creative type of marketing translation. It can be described as a mixture of translation and copywriting. Terms and conditions may require some legal background.

As you can see, the sample piece of the website may not test all of the aspects that bring the ultimate experience that your translation provider can provide.

5. Limited Contact With the Client - High Failure Indicator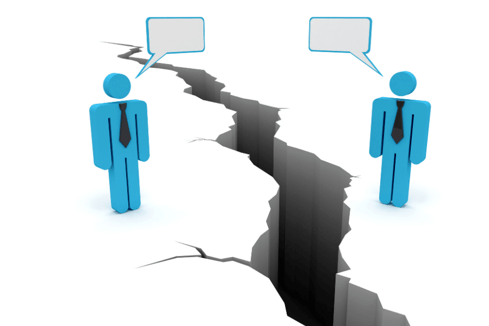 Free translation samples are very often a step in the process with which nobody really knows what to do. The samples are sent to several providers and different people review the samples and decide if the translation is correct or not.

In vast majority of the cases, there is no contact with the client except for confirming safe receipt of the sample and translation delivery. Any linguistic queries, (asking about translation preferences, more context or reference) are pointless, as there will be no reply.
---
Related content: 8 Translation Review Problems Making Your Translation Agency's Name a Cussword in Your Office
---

I can see the reason behind it. Nobody wants to waste their time and it should be the translator's job to figure it out somehow.

But would it be the same if it were for a real project that you would be charged for and the outcome of the project would influence your company's ROI? I don't think so.

That is why free translation samples are predestined to failure as they do not mirror how localization projects are handled in reality.
Most of the clients do not treat free translation samples as real projects and do not cooperate with the translation providers, contrary to how they would act if it was a real-life collaboration.

Instructions and Reference Material
Localization projects are complex processes based on clear instructions. Project managers execute exactly what is agreed upon with the client, what is provided in project specifications, and according to clear project instructions.

If there are no instructions provided by the client at handoff, the first thing a translation project manager will do is to ask client for project instructions.
---
Related content: The Critical Role That Reference Materials Play in Translation Quality
---
You may not know exactly what kind of instructions are relevant when it comes to a localization project, and that is fine. The translation company's job is to interview you and get as much information as needed to create clear project specifications. This is what free sampling sorely lacks.

Translation projects are based on reference material that guides the localization teams and provides context. Without that, the translations may not "fit". It is like a roulette to win a client with free translation sample without being provided a proper reference material.

Last but not least, feedback. The first few paragraphs can be evaluated and feedback should be provided as soon as possible so that the localization team knows if the style, terminology, and the general use of words is how you want it. You can provide feedback through your in-country distributors or your local marketing team.
---
Related content: 6 Powerful Ways to Improve Your In-country Review
---

Feedback shouldn't be limited to what needs to be changed. Don't skip mentioning which parts of the translation are exceptionally good.

But who would ever bother to provide so much information to just another company being tested based on free 300-word translation?

6. If Not a Free Translation Sample Then What?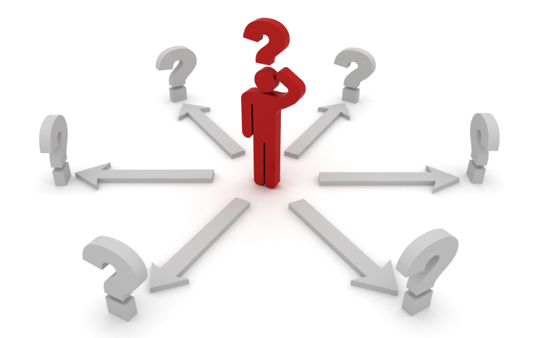 A free translation sample is nothing like a real translation project.
The test translation doesn't show the whole value that professional translation services bring to the table.

So how do you select the best translation company out of the wide pool of options?

Run a Paid Pilot Translation Project
Start small, but do it wisely.
Instead of asking for a free translation sample, test how the project will be handled by the company. Remember to:

• provide instructions and give specifications,
• provide reference material and context,
• answer all questions,
• give feedback and review feedback implementation.

Search and Narrow Down to the Best Translation Companies
Choose what kind of company is right for you and narrow down the number of potential candidates to three.

If you want to choose from 10, you will waste a lot of time and energy. In the end, the final decision will still be between three companies.

Testimonials, References, and Success Stories
Check testimonials and ask for references. Do the companies have success stories to share?

Are there big names you know or just the anonymous "big technology clients"? If a representative or a boss of a busy company shares their success story, you can be sure that the translation company did a good job.

Ask for translation samples provided for other clients with content similar to yours. Maybe they can direct you to websites they localized, or products and marketing campaigns they helped go global.

Are you still convinced that a 300-word free translation sample is perfect for estimating the level of service provided by a translation company?
---
Recommended articles:
7 Tips to Avoid Wasting Your Translation Budget
50+ Translation Integrations That You Should Know About
5 Translation Best Practices That Can Boost Your Business Growth