You've decided that it's time to provide your global audience with multilingual content on your website. You need website translation into one or more languages and it's time to calculate your website translation budget.
But how much will it cost to translate your website?
There are a few factors impacting website translation cost.

At ATL, we work with numerous clients who ask similar questions every week. Without them answering some of our questions, it is difficult to provide an estimation. The range of website translation cost may vary from $100 for 500 words of Home page into Japanese, to a couple of thousand for product descriptions.


Estimating the website translation cost may seem complicated, so this article will explain how the following factors influence the price:

1. Number of words,
2. Website subject matter,
3. Languages involved,
4. Additional services.

Although these factors influence the final cost, you should know that when working with translation companies that offer a transparent pricing policy, the translation cost can be reduced even up to 50%. This will be explained in detail later in the article.
How is Website Translation Cost Estimated?
Translation services can be charged per word and per hour.
---
Related content: A Guide to Understanding Translation and Localization Terminology
---
Website Translation Cost Calculated Per Word
The most common way of calculating the cost of translation is the per word rate.

For the translation purposes, a word is defined as a string of letters or special characters. Numbers ending with space are also recognized as a translation word. The same applies to proper names, links, dates, and measurements.
Why Should I Be Charged for Numbers and Proper Names Translation?
Many clients ask this question.

In terms of numbers localization, in the United States, the character used as a thousand separator is a comma (,), in Germany it's a period (.). In Sweden, the thousand separator is a space.

Accordingly, one thousand and fifty-two is displayed as 1,052 in the United States, 1.052 in Germany and 1 052 in Sweden. Imagine how these differences can affect your Product or Pricing page.

With regards to proper names, we need to think about strongly inflected languages, like for example, Polish and Finnish.


What does it mean?


It means that a proper name may need to receive additional letters in order to be grammatically correct. In this case, the translator needs to work on every proper name and change it so that it matches the local grammar rules, like in the example below. Check out the number of different forms of the word "front", translated from English into Polish: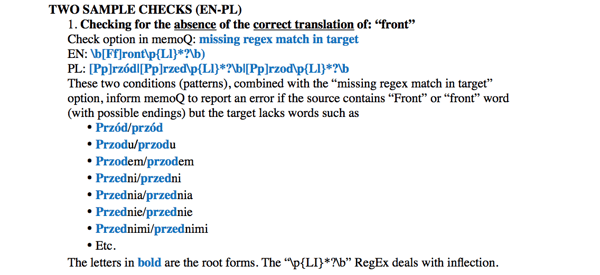 Website Translation Calculated Per Hour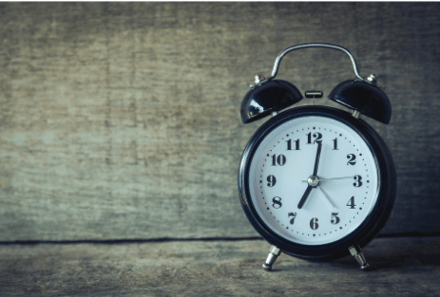 To localize your website, you need to start with a Translation Style Guide and glossary creation. These services are charged per hour.
Translation Style Guide Creation
If you want to translate, for example, into Spanish, Japanese, Chinese, French and Italian, you need a Translation Style Guide for each of the languages.

Translation Style Guides include rules for writing style, voice, sentence structure, and spelling, but it is not a grammar manual with the rules of the language.

It helps to choose the approved version of all available and correct equivalents in the local language. It is important for your buyers' customer experience.

The Style Guide contains information about your preferences with regard to the tone of voice and written instructions appropriate for the target audience. It tells the translation agency if you wish to address your customers in a formal or rather informal way.

Correctly prepared Translation Style Guide helps to avoid linguistic queries and maintain consistency as most of the translator's questions are already answered. This, in return, enables you to save time.
Glossary Creation
It is very similar with glossary creation. This step is to make sure that the translated content will meet your buyers' requirements.

A glossary is created in order to focus on your brand's key terms. The aim is to identify words that might be unique to your products or have an unusual meaning.
For example, the term: 'tweet' introduced by Twitter in 2006, created a whole new meaning.
This may be the case with your products, too.
The number of hours needed to prepare a glossary is based on the amount of text and the number of terms selected for the glossary. Usually, it is 80 terms per hour.
Can I Get a Discount for My Website Translation?
Website localization cost can be reduced up to 50%.

How is that possible?

The cost of website translation can be reduced thanks to properly implemented use of translation technology.

How Does Translation Software Reduce the Cost of Website Localization?
Translation software is called CAT (Computer Assisted Translation) tools. There are many to choose from. Some of them are cloud-based, other provide desktop versions but there are also those offering both solutions.
---
Related content: Top 10 Translation Tools in 2020: a Complete Review
---
All of these tools are very similar and serve the same main purpose - they accelerate the translation process and reduce localization cost. Every respectable translation agency that applies transparent pricing rules uses CAT tools to reduce your translation costs.

How does it work?

The basic feature of CAT tools is that they divide the original content into smaller pieces called segments. It can scan the content for repeated expressions.

If your website contains repetitive segments, CAT tools help accelerate the process by prompting how a repeated segment has been translated previously. This reduces the time and cost of your content translation.

On the professional translation proposals, these words are referred to as Repetitions and are charged even 75% less.

Translation Memory
Translation Memory (TM) is another cost reducing feature of CAT tools. It is a database containing all the translated segments. Thanks to the TM, it is possible to reuse the already translated content. It contains segments consisting of the original and the translated text. As a result, the more you translate, the cheaper it gets.

How is that?

For example, you assign your Home page and 10 Product pages for translation. There are 50,000 words. 0,3% of words are repetitions. You get a quote for 49,850 words paid 100% and 150 words paid 25% of the rate.


Project 1
Home page and 10 Product pages, 40,000 words:
| | |
| --- | --- |
| 39,880 words | paid 100% |
| 120 words | paid 25% |
The translated content is saved in your TM.

After that, you assign the About page and another 10 Product pages for translation. There are 49,206 words. 1% of the text consists of repetitions but the pages also contain pieces of previously translated segments.

These segments will be presented in the word count statistics as TM matches type. Below you can see an example of statistics provided by CAT tool showing how many segments and words are repetitions and how many of them can be restored from your TM, and paid less.

Project 2
The About page and 10 other Product pages:
| | |
| --- | --- |
| 46 258 words 50% - 74% match and No match | paid 100% |
| 598 words Repetitions | paid 25% |
| 466 words 101% and 100% TM match | paid 25% |
| 322 words 95% - 99% TM match | paid 50% |
| 371 words 85% - 94% TM match | paid 50% |
| 1191 words 75% - 84% TM match | paid 50% |
Each of the TM match ranges receives a discount, hence the lower cost of translation.
Will Translators Specializing in My Niche Market Charge More?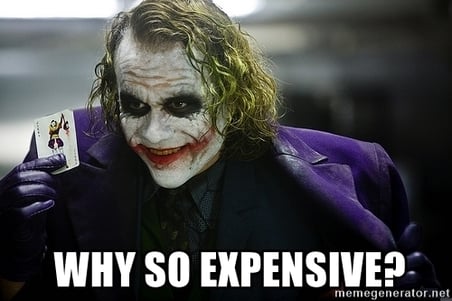 It doesn't matter if you offer solutions to improve personnel management, solar lamps, parts for spacecraft, or innovative sound technologies.

The characteristics of your product need to be properly understood by the translator, and for this reason, this can't be just a random bilingual person with a translation diploma.

So, why does translation of some niche markets cost more than others? Is it because it is more difficult for translators to translate very specific domains?

The reason why translation of some of the domains may cost more is that the pool of translators of this domain is smaller. Freelance translators may charge higher fees for translating highly specialized texts.
Transcreation
Another aspect that affects the cost of translation is heavy marketing content, full of creative slogans.

In this case, the usual translation step may not be enough to reflect the spirit of the original site in the localized version. What you need for that is transcreation.
---
Related content: Translation Vs Transcreation: Which Services to Choose
---
Transcreation, as the highest level of marketing translation, is the form of translation closest to copywriting, and naturally, it is the most expensive. It is very often applied to short content, like slogans.

It's usually charged per hour, because, just like in copywriting, working on a few creative phrases takes much more time than a simple translation of a sentence of a few words' in a longer text.
Why Does Language Affect Website Translation Cost?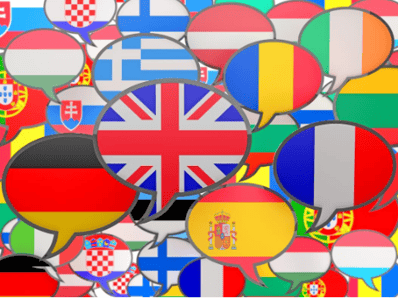 Why do different languages influence translation prices? Is it because some languages are more difficult to learn than others? No, the actual reason is the number of translators available and the region they live in.


Access to Translation Resources
There are places where the pool of professional translators is smaller and therefore the rates for translation services are higher. This is the case for example with Norwegian, Swedish, Icelandic, Finnish.  Icelandic has the highest reported freelance  average rate on ProZ.com. 

Also, the services provided by translators from countries with a high cost of living are likely to be more expensive.  A good example may be Japanese, which can be charged on average $0.16 per word by a  freelancer for translation only

Language Pairs 
The source language also influences the translation rate.

The rate for English - Japanese translation will be lower (average freelance translation only rate is $0.16) than the rate for Italian - Japanese (an average freelance translation only rate is $0.18).  So, if your website is written in English, you have one less thing to worry about.

What Additional Services Are Not Included in the Regular Website Translation Rate?

If your website contains multimedia content, for example, videos or animations, you will need a multimedia localization service.


Subtitling
The most common process for adding subtitles to your video is:

• Transcription,
• Translation,
• Adaptation,
• Insertion of subtitles.

Transcription is a written record of words spoken in the video. The text is translated and adapted to the video. Adapting the text means displaying the relevant information neither too fast, nor too slow.


Voice Over or Dubbing
Voice over differs from dubbing. The first is done by one lector and the second is provided by several voice talents. Before the content can be translated, it needs to be saved as editable text. The translated content is written by lectors in professional studios and added to the video.
SEO Localization
Other than website translation, localization specialists can help with keyword research. They also assist with Keyword mapping and URLs and titles translation.

Subtitling, voice-over, dubbing and SEO localization are additional services that are not included in a regular translation rate.


How to Reduce the Cost of Website Localization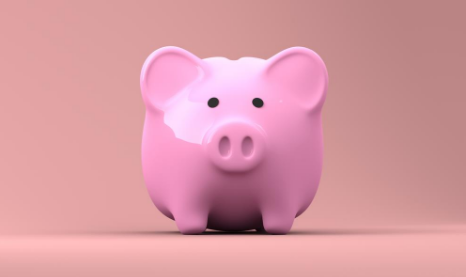 Professional translation companies with transparent pricing models can help you reduce the cost of website localization in certain ways.
Integrations

Exporting your website content for localization takes additional time. The best way to save that time is to allow integrations that seamlessly connect your website directly to the translation tools.
Integrations enable a fully automated process of distributing content for translation. In WordPress, for example, you start by filtering and selecting the pages for translation.

Integrations may require additional fees, but the benefits are worth the investment.
---
Related content: 50+ Translation Integrations You Should Know About
---
With WordPress it could only be the cost of WPML plugin, which is about $100.
Another benefit is that you can easily track the project, assigned languages, and budget. Easy tracking of localization costs is crucial for further decision making.

Systems integrations enable you to monitor the amount of assignments. It also shows exactly which pieces of your content were translated into what languages.


Integrating your website directly with the translation software boosts the efficient handling of language updates. It also eliminates all manual steps, which leads to increased productivity and lower localization cost.


How to Calculate the Cost of Website Translation?
In order to estimate the cost of your website translation, take into consideration all of the following aspects:

• Number of words,
• Language pair,
• Subject matter,
• Integrations with CAT tools.
Now that you know what's included in the calculation of your website translation cost, it should be easy for you to plan your business growth with the use of multilingual website. Just make sure you choose the right translation services that will not cause you to overspend.

Choose a translation agency that will be transparent with you in terms of turnaround time for your website translation, and that will offer you translation technology and integrations to speed up your multilingual website launch.

Want to learn more about how much your website localization will cost? Feel free to contact us for your customized localization quote.