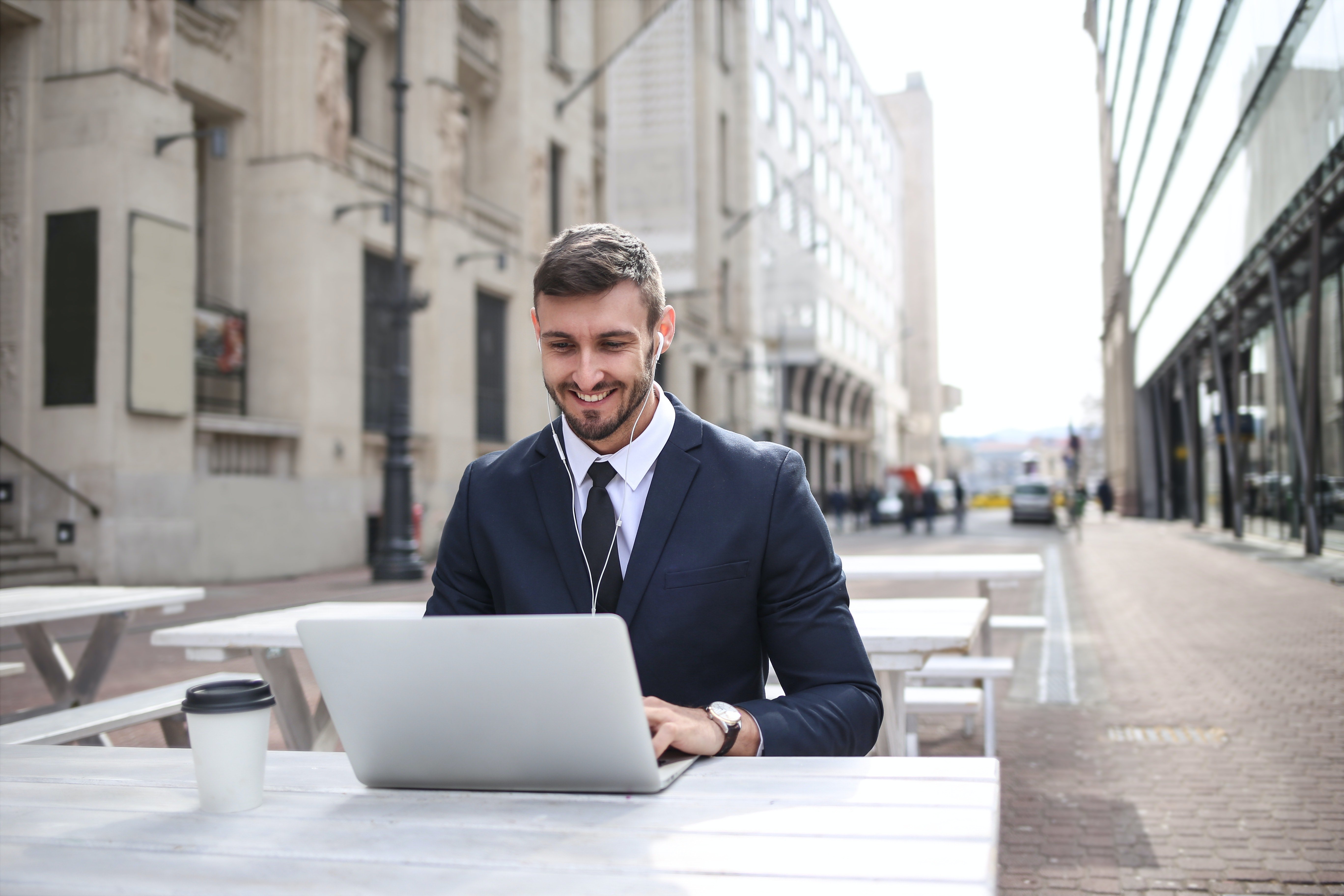 There are many great places for professional translators to find work online. Foreign language skills are in high demand, and new translators can find a great place to start freelancing by signing up with one of the many reputable freelance sites. While a bachelor's degree is often required, years of experience and native speaker status are also highly valued by clients.
Freelance sites are a great way to get started in the international market, but it's also important to have a strong customer service focus and be able to offer interpretation services as well. For those who are looking for a more stable long-term career option, working as an in-house translator for a translation agency or company can be a great choice. These businesses often have specific requirements regarding foreign languages, so it's important to be able to demonstrate your expertise in the desired language(s). Having a strong portfolio of translated documents is also essential for getting hired by a translation company. Overall, there are many great options for professional translators who want to find work online. By using freelance sites or applying directly with companies that have translation needs, you can begin building your career in this exciting and growing industry.
As the world becomes more connected, the need for professional translation services is on the rise. There are many great freelance translation websites that can connect you with direct clients and offer high demand for your language translation skills. Some of these sites require a bachelor's degree or years of experience, while others are great for new translators. No matter what your level of experience, freelancing is a great way to break into the international market and earn good money while doing it. There is high demand for all kinds of language skills for native speakers.
To be a successful freelance translator, it is important to have a strong command of the language you are translating into, as well as a good understanding of cultural nuances. It is also helpful to have a basic understanding of digital marketing and how to promote your services online.There are many great reasons to become a freelance translator, but one of the best is that you can work from anywhere in the world. This flexibility makes it an ideal side hustle or even a full-time job for those with wanderlust. And with so many businesses going global, there is no shortage of work available for qualified translators.
If you are looking for freelance translation work, you will find several options in the online marketplace. You may want to try ProZ or Translators Cafe. These sites allow both clients and translators to advertise jobs. They also feature profiles of freelance translators and translation agencies. Anyone can register and start searching for work. These sites cover a large number of language pairs and can provide freelance translators with a variety of projects. However, the downsides of these sites include the time spent applying for work and a lack of built-in payment systems.
There are a few more presented to you below and they may turn out to be your best bet. Just remember: always provide a good service, avoid common mistakes, make your professional work stand out. Your main goal should be to do a great job and be the best translator around.
---
Related content: Freelance Translators Vs. A Translation Agency: An Honest Comparison
---
Upwork
If you're looking for freelance translation work, you've probably heard of Upwork. It's an online marketplace for freelance translators. It's easy to use, and it matches translators with translation jobs. To join, you simply register, and provide details about your experience and skills. You can then post projects with a word count, languages, and due date.
Upwork has thousands of translators available for hire. They're broken down into different categories, and you can browse their profiles to find the right translator for the job. You can also check out their reviews to see what their past clients have to say. You can also view their hourly rates to decide which translator is right for your project.
If you're looking for an online platform that lets you work from home, Upwork is a great choice. Its site is user-friendly and features millennial-friendly features. It also explains complex things in an easy-to-understand manner. Many translators prefer working with this website, and the company promises a stable flow of translation jobs. The company focuses on quality translations, and it explains its selection process in detail. While it's not the most popular freelance translation website, there are plenty of good jobs for translators to take on.
Upwork is an excellent place to get your start as a freelance translator. There are hundreds of jobs available on the site, and you can get hired without experience. Just make sure you have a good-sounding profile and can translate well. The site has great reviews and a great payment protection plan.
You can start your journey on Upwork by creating a profile, completing a profile, and waiting for a client to approach you. It is free to join, but you'll have to pay a service fee based on your earnings. It has over a million freelancers and businesses connected through it. The majority of its users are in India. The website began nearly two decades ago, and it has expanded considerably. Once you have a profile and wait for a job to come your way, you can start earning.
Unlike other freelance translation websites, Upwork allows you to choose a translator based on your budget. The site also allows you to filter the results using filters such as the translator's native language, their English proficiency, and their rate. If you're not happy with their rate, you can choose another translator or split the job with several translators.
Upwork is a great place for experienced translators to find work, as it connects them with direct clients in need of their services. There is high demand for languages like Spanish, French, and Mandarin on the site, so if you're a native speaker of one of these languages, you'll have no shortage of potential projects to choose from.
Gengo
Gengo is a translation website that offers a variety of translation services to its users. As a new user, you will receive resources that guide you through the various features of the website. This will enable you to understand how to use the tools and find projects. Once you've registered with Gengo, you can start looking for translation jobs. These are found on a work dashboard. This will list jobs in various collections and provide you with all the relevant information. Each job will contain a description, time frame, reward and customer feedback.
Gengo is one of the most popular websites for translators. It has been in business for a long time and is considered a reliable platform by the translation community. Its online platform allows you to work from home. You can apply for jobs in different languages and pick the ones that suit you the best. You can also choose how many texts you want to translate at a time.
Gengo offers instant quotes and an easy ordering process. It offers content experts and has quality control measures in place. However, there is no guarantee on deadlines. Since the volume of collections is relatively low, you may have to wait several days before the collection comes to you. It also requires you to fill out a form for every new translation order.
While Gengo is a great website for translators, it does have some drawbacks. One of the biggest drawbacks is the application process. You have to create a free account with the website and fill in your personal details. You will need to verify your email address and choose a language pair. Once you've done this, you'll be able to take a 2-pair translation test. Gengo also offers a resource page with tips and tricks to pass the test. The test takes about seven days to complete, but you get two attempts.
Another disadvantage of Gengo is that its interface can be confusing for some users. If you're looking for a simple translation of a short text, this website could be a great choice. It has thousands of freelance translators, and you can choose from a range of prices to suit your needs. You can also post a project and wait for a quote.
Gengo is a great option for those with a bachelor's degree in translation or years of experience working as a professional translator. The company carefully screens all of its translators to ensure they meet its high standards for quality and accuracy, so you can be sure you'll be working on well-paid projects that interest you.
PeoplePerHour
PeoplePerHour is a popular freelance translation website that allows users to bid for translation projects. The website offers a variety of payment options including fixed rate, project and hourly rates. Buyers can pay freelancers through PayPal, direct deposit, and Payoneer. The only downside is that some users have experienced problems with their payments, including high fees and poor customer support.
PeoplePerHour is a popular freelance translation website that pays its freelancers regularly. The website offers a 20% payment for projects under $350. The site also features hundreds of translation jobs, which can grow your translation career. PeoplePerHour also screens freelancers to ensure high-quality work.
TranslationDirectory
Another good website is TranslationDirectory. The website provides a listing of over 7,500 translation agencies and translation jobs. This website offers a convenient way for translation freelancers to connect with clients in the linguistic community. With a paid membership, users get a professional listing and a list of blacklisted outsourcers. The site also includes a community for language enthusiasts.
If you are a native language speaker, you can sign up for a free membership. You can search for translation jobs and bid on them. If you're good at a particular language, you can choose to specialize in that language. You can also filter search results by source language and target language. In addition to this, you can select the type of document you're comfortable translating.
ProZ
ProZ is an industry-leading platform for translators to find work. Its profile section features more than 1,700 translator profiles, with a minimum of 30 profiles per page. This allows potential clients to browse through a large number of translators without having to spend hours sorting through profiles. Free members can browse available jobs, but paying members can bid on them. The standard membership costs 69 British pounds, while a gold membership costs 99 pounds.
ProZ is a popular website for professional translators, with over 300,000 members in its online community. The site offers a great way for new translators to get started in the industry by taking advantage of its job board and forums full of helpful advice from more experienced colleagues.
There are many benefits to joining ProZ, including a large database of translation agencies and ratings from other translators. This makes it one of the most popular websites among translators. It also features a variety of features, such as forums and contests. It also allows "star" translators to earn a regular stream of orders. Despite its large database, ProZ is not the easiest website to use, so a little time and patience will go a long way.
As one of the oldest online translator communities, Proz claims to be the largest community for translators and translation companies. By registering with ProZ, you will gain access to an expanded network of translators and will appear higher in search results. You can also participate in the community by answering terminology queries of your colleagues. This will earn you points and showcase your experience.
For those who are new to freelance translation, the free accounts may not be enough. Premium memberships provide access to more job listings and a directory listing. Premium memberships also give you access to more money and more perks, including better rates. While ProZ may be a good starting point for aspiring translators, there are also freelance websites where translations can be found in the native language.
---
Related content: The Cost of a Translation Agency vs. Freelance Translators
---
The Best Platform for Freelance Translation Jobs
These freelancing websites are just a few best places to find new clients. They do cater to the translation industry and and service providers as well as translation clients. There's a few more great ways to find new clients. Through word-of-mouth, for example. If you do good work for one client, they're likely to recommend you to others who need translation services. You can also promote your services through social media or by creating your own website or blog.
There are many great reasons to become a freelance translator. Not only is it a great way to make money, but it's also a great way to help people overcome language barriers. It's a high-demand field, and there are always new clients looking for translators. One last piece of advice, though: when bidding on projects, be sure to accurately estimate how long the project will take you to complete. This will help ensure that you get paid what you're worth and avoid any misunderstandings with clients. Once you've secured a project, be sure to deliver quality work that meets the client's expectations. If you do good work, they're likely to come back to you for future projects. Good luck!
---
Recommended articles:
A Detailed Review of Professional Translation Services
Do I Really Have to Work With a Translation Vendor Manager?