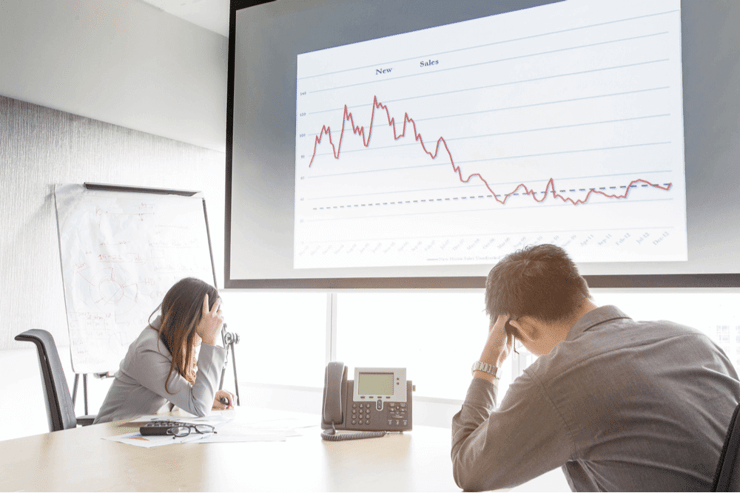 Looking for someone to blame for your translation budget not paying off? Blame yourself - said Johnny.
Meet Johnny. Johnny is a nice guy who likes hiking, fishing, occasional binge-watching of his favourite show, and his job. He works as a marketing manager in a technology start-up. His boss, Jennifer, wanted to conquer the world with their new phenomenal product.

The product launch in the USA was a great success, and the company wants to go global with their marketing campaign and international product sales. Johnny had some budget for the marketing campaign and some of it was allocated to translation.
But something went wrong.
Now, imagine that it was your latest product launch that was a great success in the USA, and now your company wants to go global with it.


Or, imagine that your recently developed software or application was such a hit in the USA that you decided it's time to expand to different countries, where English is not the first language.
You can also imagine that your company decided that your website is not delivering the perfect user-experience overseas, because the users tend to search in their own language which is nowhere to be found on your website.
You have a nice-sized budget and some of it can go to your website translation, software and documentation localization or marketing translation. But you heard from Johnny, who is actually your friend in the industry, that translation budget does not really pay off.

They have just launched a marketing campaign in three languages and failed. The product was not a hit, and the marketing message was actually offensive in one of the target countries. Johnny's company suffered a great damage to their reputation and significant financial loss.


What should you do in order to avoid wasting your translation budget? How do you avoid becoming Johnny?
In over 15 years of ATL's work with international clients, we have met some companies that spend substantial amounts of money on translation, without getting the right results from it. This was due to them missing some important aspects of the translation process that they had no knowledge of.
This article will deliver 7 tips on how to make sure your translation budget actually pays off and you are able to see 100% revenue rise.
---
---
A real-life example:
One of our clients managed to go from $11 million to $22 million in revenue, in just 4 years. They knew they needed to offer their website in the languages of their users, as it was a hub for all information, including video and documentation, as well as marketing and training materials. They selected 3 languages, and the content for localization.

They budgeted 0.25% of their revenue to localization. The number of visitors per each of 3 new languages increased by 25-50% in 4 weeks after launching the multilingual version of the site.

They decided to add new languages and content for localization. The yearly budget for translation and localization tripled over 4 years.

---
Related content: A Guide to Measuring Website Localization ROI

---
1. Start With Internationalization
Internationalization is based on preparing the product, as well as the documentation and marketing content, so that it's localization-ready.

Thanks to internationalization, software, for example, is flexible with regards to various date and time formats. Within the automotive industry, there are local differences in the positioning of the steering wheel, or local regulations concerning technical specifications.

Another example can be rechargeable devices localization. The plug needs to be appropriate for all the kinds of sockets available.

With regards to the marketing campaigns, internationalization is very strict when it comes to cultural references. These can be local folklore, literature, or geography that will be important in one place, but completely irrelevant in another locale.

When it comes to graphics and symbols it is important to design them as universally as possible. There are symbols that are inappropriate in some regions, for example the cross, and there are symbols that may be incomprehensible in different cultures. It's crucial to be very careful when choosing symbols when it comes to small UI devices.

There are various options represented by icons, which are nothing but symbols. A good example is the wizard icon that looks like a magic wand. The term wizard has various meanings in English, and two of them are: An expert and a magician. In other languages, however, a magician has nothing to do with a software a skillful setup assistant.

In order to create content that can be globally used, all sorts of word-play or similar culture or language-related concepts should be avoided. It is not obligatory when it comes to marketing content, as UX urges the use of personal experiences and positive references. It is also based on trends, and temporary sociological surroundings.


Refusing to acknowledge the fact that it is important to design a product or content with localization in mind, may lead you to expensive consequences.
---
Related content: 6 Tips on Preparing Your Content for Translation
---


The product may need modification in order to meet local legal requirements, or technical specifications. Incorrect design can be completely incomprehensible and damage the user experience for the target audience. It may even be offensive.


With regards to marketing translation, building the marketing strategy may require change of graphics and colors, or even product names. One of Honda's B-segment, urban friendly cars, known in the USA and Japan as the Fit, is an example of a cultural fail in Sweden and Norway. The car was unintentionally introduced to these markets with an offensive name. After noticing the economic consequences, the team saw their mistake and the car received its European name - the Honda Jazz.
2. Find
a
Reliable Localization Partner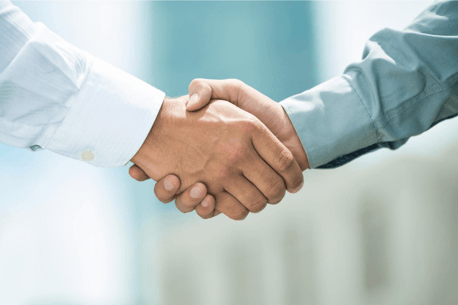 Localization is a huge industry that nobody knows about before actually going global. The translation industry works behind the scenes of international businesses.
There are big players in the industry, as well as start-ups. The industry has its own advanced technologies, standards, research, educational paths, production, and resource management. It is not just about translation.
---
Related content: A Guide to Understanding Translation and Localization Terminology
---


And, just like in every industry, you will find there transparent and trustworthy translation experts. You will also find dishonest amateurs, who will ruin your localization experience.


The right translation partner will help you to:


Choose the right language variant for the best

localization results

(for

instance

: Simplified or Traditional Chinese);


Check if the content or product is properly internationalized;



Make sure the design and formatting

are

appropriate for the legal and technical requirements of the locale;


Suggest and deploy tight integrations of translation software with your content repository

(for

example

:

WooCommerce, WordPress, Bitbucket

or other);



Advise you with regard

s

to globalization and localization;


Study trends for marketing campaigns.


A trusted translation agency is what distinguishes a successful localization process from a translation delivered by a friend who speaks XYZ language and can translate for us.

Treating translation as a simple exchange of words between two languages is the first step to a really bad localization process.

User experience is as important in the new market as it is in the original locale. If you invest money in creating a top brand message and high-level product in your native language, do the same for other languages, or do not go global at all.

Poor translations can do more harm to your business than you think. Browsing a website with grammar errors or missing local diacritics really deters potential clients.

The lack of basic quality of your content may be a real blocker when it comes to building trust in your brand, and this is definitely not the goal in worldwide sales.
To truly determine whether a translation agency that you consider is worth your trust, you need to know exactly what to look for and what questions to ask. It's about the processes, services they offer, the tools they use, but also the solutions that they can provide to deliver the best results possible. Make sure you ask all the right questions to choose a translation company that will deliver translation that pays back.

The company offering the lowest rates may not be the best fit, but on the other hand, the lowest translation quote may not necessarily mean the lowest quality service. Make sure to know exactly what processes and services are included in the translation proposal, in order to compare apples to apples.
---
Related content: How Much Do Translation Services Really Cost [Rates & Factors]
---
3. Trust the Translation Experts
When the translation company proves their expertise, let the experts do their job. You will be involved in the process for sure. It is never just a simple translation assignment.

There will be linguist's queries that you will need to answer. The team will ask you for reference material and context. They will ask you a lot of questions in order to provide the best service possible. In order not to blame yourself for an unsuccessful localization, make sure you find time to resolve all their queries and answer their questions.

4. Trust the Translation Tools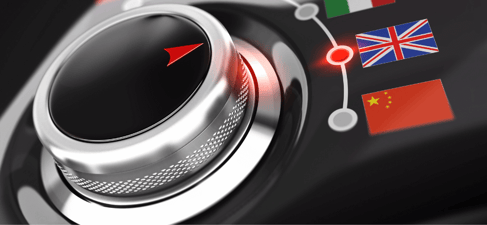 Translation tools are used by professional translators and localization companies to speed up the localization process.
Translation software divides the original content into logical chunks of text, called segments. Documents need to be properly formatted in order to be correctly divided into segments.

For example, it is better to avoid hard returns within a sentence (a code inserted into the text to represent the end of the line by hitting the Enter or Return key on the keyboard).

Otherwise, one sentence would be divided into two segments which might, and probably will, influence the translation consistency. Since languages have different word order, the translation of one sentence separated into two segments can make no sense when examined separately.
---
Related content: 10 Translation Tools in 2020: a Complete Review
---

The segment, once translated, is stored in a database called a Translation Memory (TM). The content kept in the TM consists of the original segment and its translation. The translation can be restored anytime in the same or similar source segment.

Translation software can easily help the linguists evaluate how much of the translation effort is needed. CAT tools calculate the word count assigned for translation and check for repeated expressions and TM matches. TM matches are the expressions, words or segments that have previously been translated and the CAT tool recognizes them.

There's no need for you to pay again for something that had already been translated for you in the past. This way the CAT tool is able to generate substantial savings for you.
---
Related content: How Does Translation Memory Help You Save Money: A Real-life Example
---
5. Consider Additional Translation Services
The localization company will offer you supplementary services to the translation process: terminology translation and management. It is definitely worth investing in selecting, extracting, and translating the terms. After the glossary or termbase has been created, the localization team manages the list of terms and updates and resolves doubts and inconsistencies.

Another, equally important service, that you can be offered is revision. The revision step comes directly after translation, and is conducted by a second pair of eyes. It consists of comparing the source text and the translation in order to make sure the translation is correct. It focuses on accuracy, language, content, and formatting.

You can also go for Review which is a target text examination and aims at making sure that the content reads well and is appropriate for the audience. This is the final check that should confirm that the translation reads like it was originally written in the audience's native language. Review is conducted on the final, target files, in the context.


6. Do Not Cut Localization Process Corners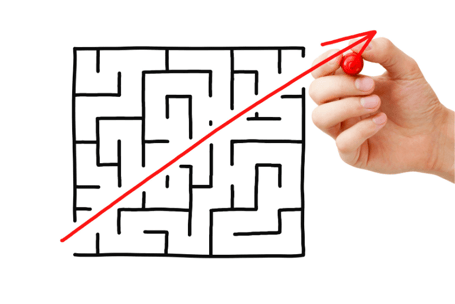 One of the worst things that may happen in the localization project is a favor. This often happens during the review stage.

A client needs a review, and asks a local service provider, or other subject-matter specialist to check the translation. The person feels obliged to do a good job, but has no localization experience.

The best of intentions cannot compete with expertise and knowledge.

Such practices lead to misunderstandings. The reviewers do not use CAT tools for effective work, they implement changes outside the TM, therefore introduce inconsistencies. They often insert linguistic errors or inconsistently alter translations according to actual preferences.

This, in turn, leads to a lot of additional work on the localization provider's end. Commenting changes, debating, updating bilingual files and TM, all of this needs to be compensated.

Unfortunately, the cost of cleaning up the mess is much higher than the usual per hour rate of a professional reviewer. Think about that while trying to cut corners on an appropriate localization process.

7. Think Translation Integration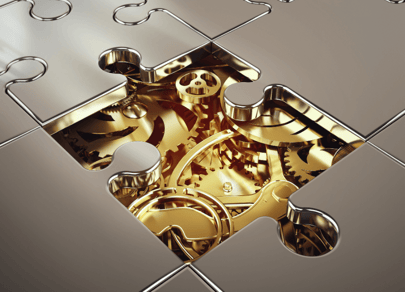 Integrations are introduced into the projects to allow a fully automated process for sending data for translation.

Such workflow helps you put an end email attachments or cloud drives. It boosts the efficient handling of language updates, and eliminates manual steps to increase productivity and quality by streamlining the quality checks.

Integrations allow reduced TTM and localization cost due to easily implemented translation workflows.

Is it possible to integrate your working environment or cloud drive with the translation software? This is the question that you need not answer on your own. It is a matter of an experienced localization partner to ask about your tools and suggest solutions.

The ability to seamlessly supplement client's workflows and streamline the process is what characterizes professional translation providers.
---
Related content: 50+ Translation Integrations to Ease Your Multilingual Content Management
---
Turn Your Translation Budget Into a Success
There is one more advice to keep in mind. There might be a time when the translation provider is the one responsible for the translation budget not paying off.

In this scenario, the sooner you break if off, the better for you. On the other hand, switching translation providers too often may also impair the budget. Be sure to ask questions, clearly explain your expectations and engage yourself in the project.
With all this information, Johnny might have avoided the failure, and now he knows how to efficiently run the localization project that pays off. Do you?

If you feel like you could use further advice or a discussion about your translation budget, talk to us anytime. We're happy to help.
---
Recommended articles:
5 Ways That Translation Companies Cause You to Overspend
A Lack of Translation Integration With Your System: Trouble Alert
Freelance Translators vs. a Translation Agency: an Honest Comparison